Sound Oasis PA-100 Amplified Stereo Pillow Speakers
Ultra-thin speakers easily slip in any pillow

Listen to sounds from any Sound Oasis Sleep Therapy Machine, cell phone or music player

USB powered for higher volume output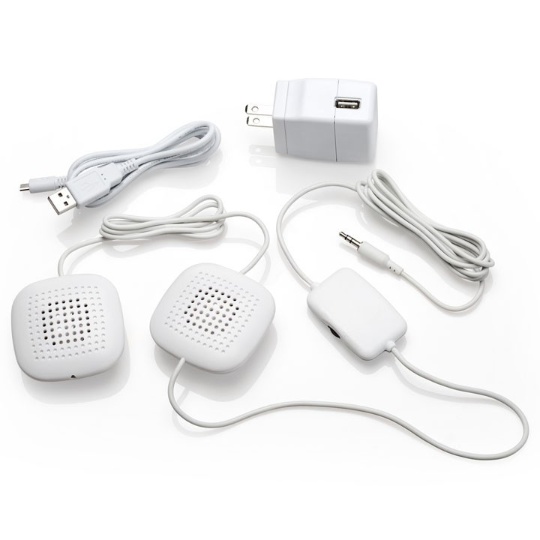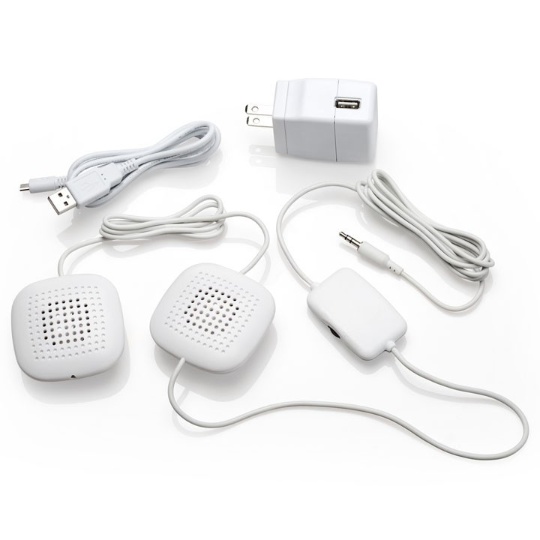 Sound Oasis PA-100 Amplified Stereo Pillow Speakers
Ultra-thin speakers easily slip in any pillow

Listen to sounds from any Sound Oasis Sleep Therapy Machine, cell phone or music player

USB powered for higher volume output

SKU #HC-PA100 IN STOCK
Ships FREE on Monday
This item will be shipped on Monday. Ground shipping is FREE within the 48 contiguous United States. Expedited shipping options, as well as ground shipping to Alaska, Hawaii, Puerto Rico, or Canada are available for an extra charge.
$39.99
QTY
Lowest price, guaranteed
Overview

Additional Details

Accessories

Q&A

Customer Reviews

Manual
The PA-100 connects to any sound therapy machine or cell phone/MP3 player so you can listen to music or sounds in optimal relaxation and comfort. With built-in amplification and two high fidelity, ultra-thin stereo speakers, the high volume sound output is perfect for surrounding one's head with music and sound for enhanced therapy or privacy.
Features:
High quality sound from your preferred device
3.5mm plug fits most electronics including any Sound Oasis Sound Therapy Machine, cell phone or music player
Inline volume control
USB powered for higher volume output
Dimensions: 4.96" x 2.48" x 0.79"
Feature
Details
Brand
Sound Oasis
Mfg part #
PA-100
UPC
680583000088
Warranty
One year limited warranty
Color
White
Weight (lbs)
0.69
Battery operated?
No
Country of Manufacture
China
Travel / Portable
No
Alarm Clock
No
Radio
No
Bluetooth
No
Smartphone Compatibility

No

No

Sound Source
Speaker
Run Time(s)

Continuous

30 min

60 min

90 min

No

No

No

No
Customer Q&A
Get help from Diglo and other customers who purchased this. Ask a new question.
Customer Reviews
Real people with real opinions. Post your own review.
Manual:
Back to top