Sound Oasis BST-100 Bluetooth Sound Therapy System
Plays soothing sounds to help manage tinnitus or block out annoying noises

Choose from 10 superior quality sounds to help you sleep better

Doubles as a Bluetooth speaker

Compact size makes it ideal for travel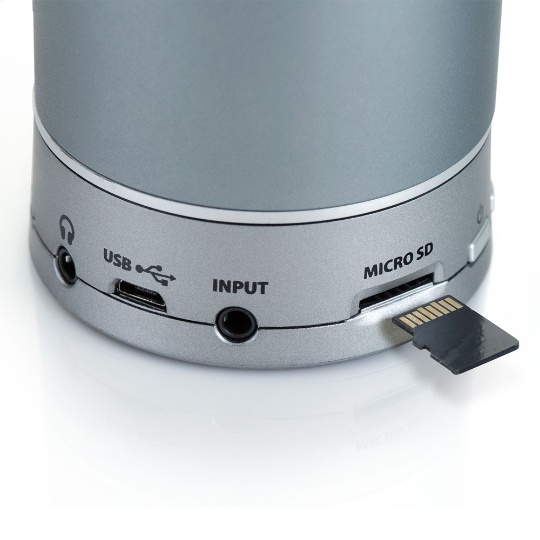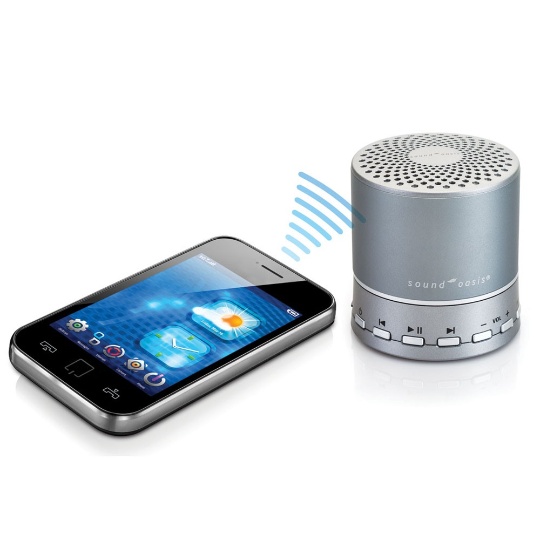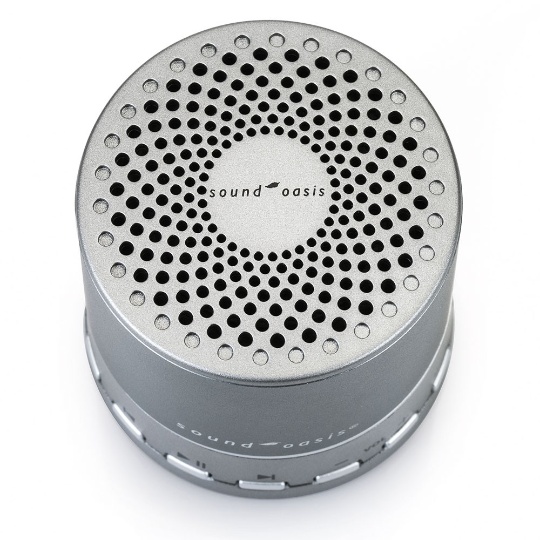 Sound Oasis BST-100 Bluetooth Sound Therapy System
Plays soothing sounds to help manage tinnitus or block out annoying noises

Choose from 10 superior quality sounds to help you sleep better

Doubles as a Bluetooth speaker

Compact size makes it ideal for travel

SKU #HC-BST100H BACKORDER
Expected in stock 09/28/2023
This item is on backorder and will ship as soon as we receive stock. The "expected in stock" date represents our best estimate, but is not guaranteed. Please call 800-825-6758 for more detailed information or assistance.
$59.99
QTY
Lowest price, guaranteed
Overview

Additional Details

Accessories

Q&A

Customer Reviews

Manual
By night, the BST-100 is a sound machine to help you sleep better; by day it's a Bluetooth® speaker that streams music from your cell phone! Choose from 10 superior quality sounds to play seamlessly while you sleep, or stream sounds from any Bluetooth-enabled device.
Cell phone not included.
Features:
Built-in micro SD card is preloaded with 10 sounds: brown noise, gentle surf, heartbeat, ocean surf, rocky mountain stream, steady rain, summer night, thunder and rain, white noise and woodland
Each sound is 8 hours long, and once complete will play next sound on track
Exceptional big bass sound with volume control
Stream new sounds or music from any Bluetooth® enabled device (iPhone/ iPod/iPad/MP3) for exceptional versatility
30ft Bluetooth wireless range
Audio input jack to plug in a cell phone/MP3 player and play music through the speaker
3.5mm headphone/speaker jack
Includes Micro USB cord for recharging or use with A/C adapter (not included) for continuous use
Li-Ion battery with 5-8 hours of use per charge
Dimensions: 2.75" x 2.5"
How BST-100 Works:
Feature
Details
Brand
Sound Oasis
Mfg part #
BST-100H
UPC
680583881007
Warranty
One year limited warranty
Color
Grey / Silver
Weight (lbs)
0.93
Battery operated?
Yes (batteries optional)
Batteries included?
Yes
Battery details
(1) Non-Removable Lithium Ion
Country of Manufacture
China
Travel / Portable
Yes
Alarm Clock
No
Radio
No
Bluetooth
Yes
Smartphone Compatibility

Yes

Yes

Sound Source
Speaker
# of sounds
10
Run Time(s)

Continuous

30 min

60 min

90 min

Yes

No

No

No
Customer Q&A
Get help from Diglo and other customers who purchased this. Ask a new question.
Customer Reviews
Real people with real opinions. Post your own review.
Back to top