Sound Oasis S-100 White Noise Sound Therapy Machine
White noise machine that helps manage tinnitus or block out annoying noises

Compact with large, 3" speaker

10 non-looped tones of white noise

Portable and versatile-perfect for dorms, travel or home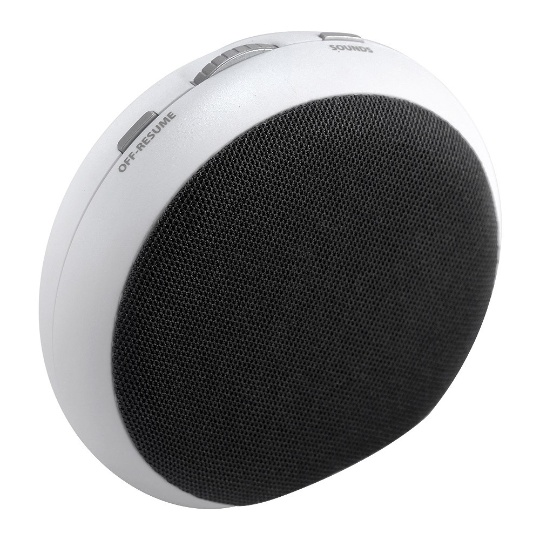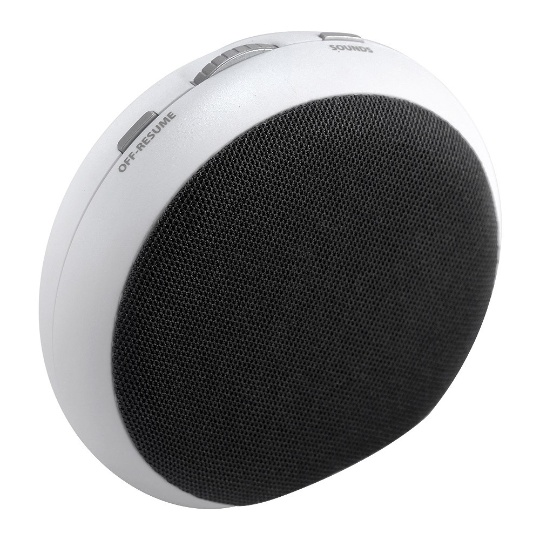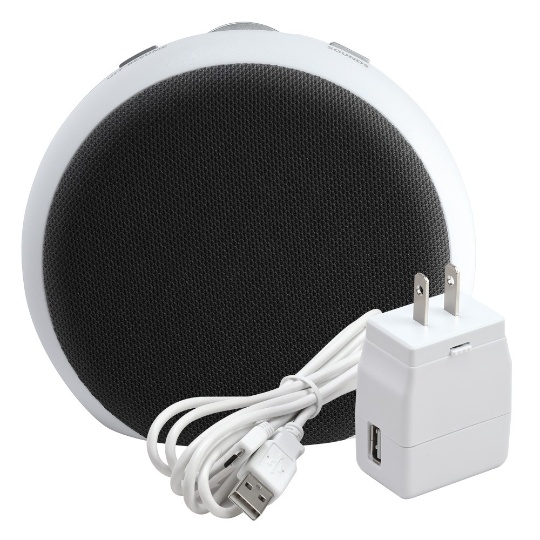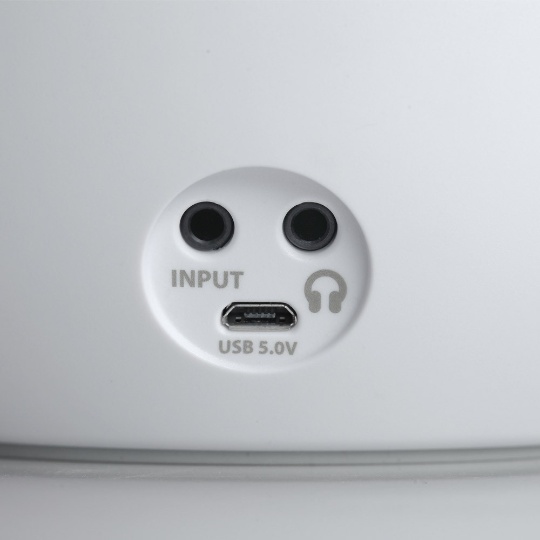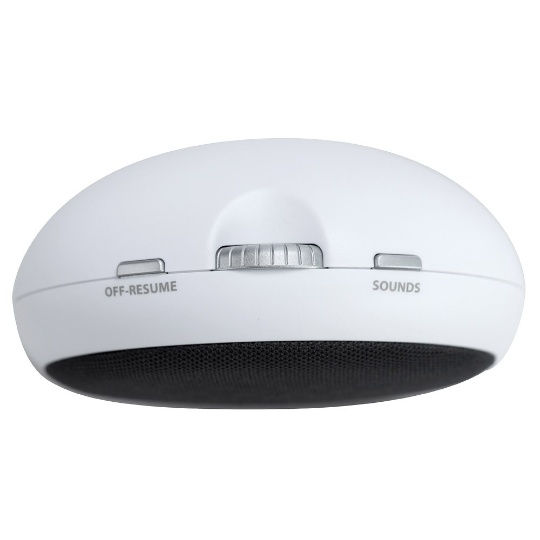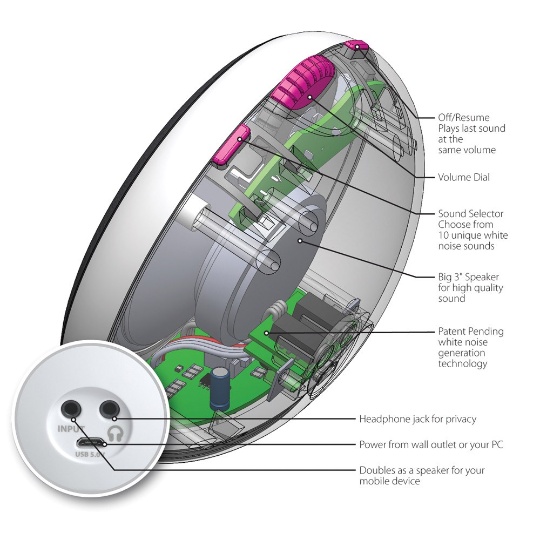 Sound Oasis S-100 White Noise Sound Therapy Machine
White noise machine that helps manage tinnitus or block out annoying noises

Compact with large, 3" speaker

10 non-looped tones of white noise

Portable and versatile-perfect for dorms, travel or home

SKU #HC-S100 DISCONTINUED
$49.99
Overview

Additional Details

Accessories

Q&A

Customer Reviews

Manual
This ultimate white noise machine generates 10 different tones of white noise-especially helpful for those with hearing loss suffering from tinnitus. Plug in any MP3 player or cell phone to play your own music through the large, high quality speaker.
Features:
Volume control
Tone control allows you to match the tone of your tinnitus, blocking it more effectively
Large, 3" speakers
4 playing time options: continuous, 30 min, 60 min and 90 min
Saves last used tone, volume and playing time selections
Audio input jack to plug in a cell phone/MP3 player and play music through the speaker
Headphone / sleep pillow jack
Includes USB power cord with A/C adapter
Energy efficient-consumes less than 1%, of electricity of comparable machines
Dimensions: 4.62 x 4.25 x 2.2
How S-100 works:
Feature
Details
Brand
Sound Oasis
Mfg part #
S-100
UPC
680583610133
Warranty
One year limited warranty
Color
White
Weight (lbs)
1.18
Battery operated?
No
Country of Manufacture
China
Travel / Portable
Yes
Alarm Clock
No
Radio
No
Bluetooth
No
Smartphone Compatibility

No

No

Sound Source
Speaker
# of sounds
10
Run Time(s)

Continuous

30 min

60 min

90 min

Yes

Yes

Yes

Yes
Customer Q&A
Get help from Diglo and other customers who purchased this. Ask a new question.
Customer Reviews
Real people with real opinions. Post your own review.
Back to top