Williams Sound Pocketalker Ultra Personal Sound Amplifier Duo Pack System
Pocketalker Ultra personal amplifier amplifies sounds near the listener.

Rugged and reliable design.

Ideal for listening one-on-one, in small groups, watching TV, in the car.

Reduces background noise to make it easier to he...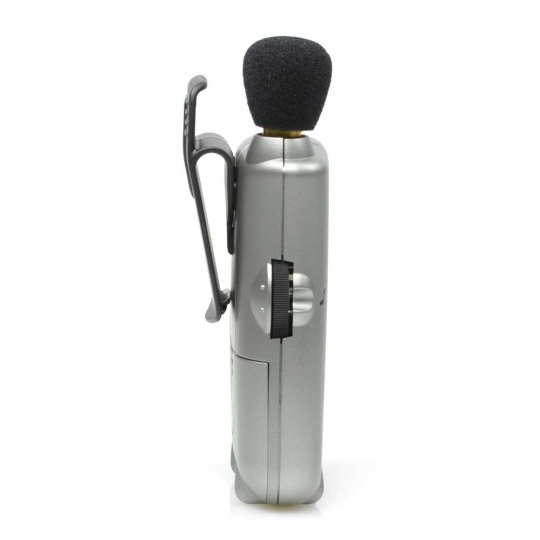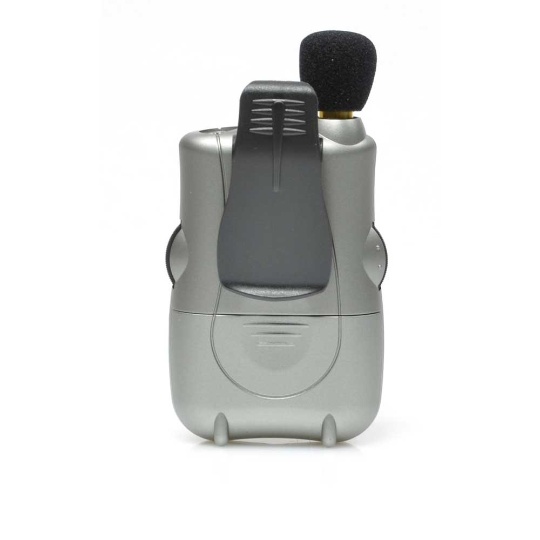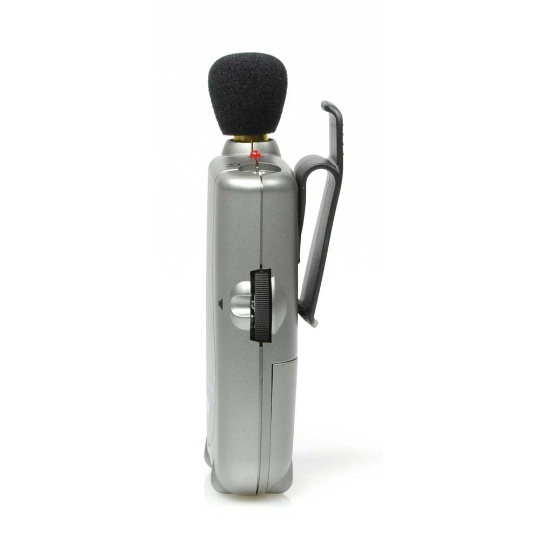 Williams Sound Pocketalker Ultra Personal Sound Amplifier Duo Pack System
Pocketalker Ultra personal amplifier amplifies sounds near the listener.

Rugged and reliable design.

Ideal for listening one-on-one, in small groups, watching TV, in the car.

Reduces background noise to make it easier to he...
MORE
SKU #WS-PKTD1-EH IN STOCK
Ships FREE today
Most in-stock orders placed before 2pm CT (Mon-Fri) ship the same day. Ground shipping is FREE within the 48 contiguous United States. Expedited shipping options, as well as ground shipping to Alaska, Hawaii, Puerto Rico, or Canada are available for an extra charge.
Retail Price: $199.00Save $20.00
$179.00
OPTION:









QTY
Lowest price, guaranteed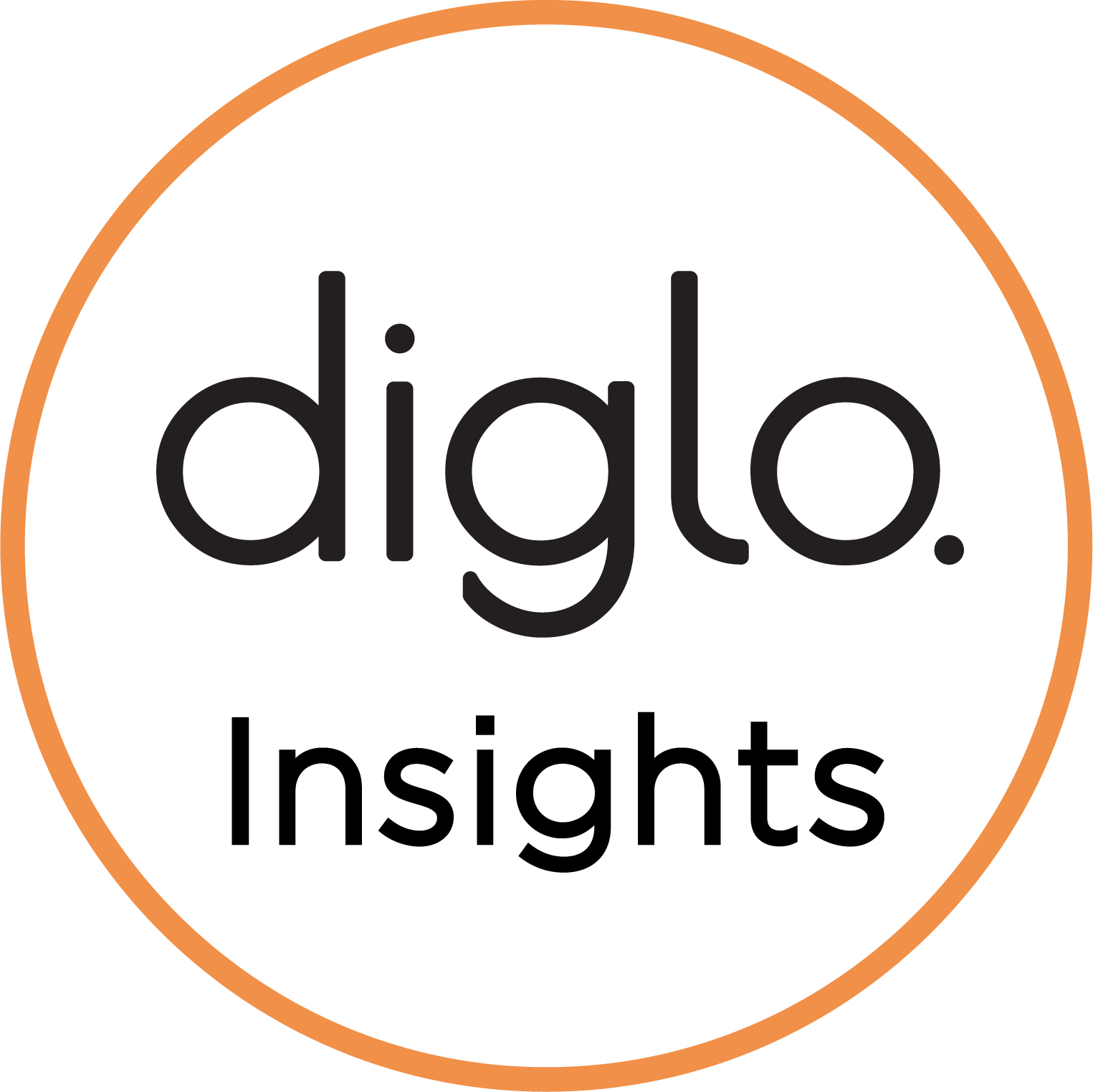 The best personal amplifier for most people
The Pocketalker Ultra is one of the best-selling, highly rated products we've EVER sold. It's super easy to use, sounds great, and is backed by an industry-leading 5 year warranty. While great for any...
MORE
Overview

Additional Details

Accessories

Q&A

Customer Reviews

Manual
The Pocketalker Ultra Personal Sound Amplifier amplifies sounds close to the listener while reducing background noise, making it ideal for use in noisy situations, TV listening, one-on-one communication, small groups or listening in a car. This duo system includes a single mini earbud and deluxe folding headphone. Achieve nearly 200 hours of typical usage; the red light on the top panel flashes when the battery is low.

Separate tone and volume controls are located on the outside of the case for easy adjustments to your hearing needs. It features a lightweight, ergonomic design for portability and easy use. Finger tip adjustable volume control allows you to quickly adjust to your listening environment - whether your hearing loss is low frequency or high frequency sounds.

The Pocketalker is backed with a five year warranty, your assurance of quality and satisfaction. Ninety day warranty on accessories.



Features:
3.5 mm mono microphone plug
3.5 mm mono headphone plug
Pocketalker Ultra uses 2 AAA alkaline batteries for 200 hours of typical usage
Low battery indicator
External volume control
External tone control
Includes:
Pocketalker personal amplifier
Deluxe folding headphone (HED021 - 90-day warranty)
Single mini earphone (EAR013 - 90-day warranty)
Two AAA alkaline batteries
Lanyard
TV listening extension cord
Feature
Details
Brand
Williams Sound
Mfg part #
PKTD1-EH
UPC
707976050144
Warranty
Five year warranty
Color
Grey / Silver
Weight (lbs)
1.1
Battery operated?
Yes (batteries required)
Batteries included?
Yes
Battery details
(2) AAA Alkaline
Country of Manufacture
China
Wearing Style
Hand-held / body worn
Degree(s) of Hearing Loss

Yes

Yes

Yes

Tone Control
Yes
Balance Control
No
Microphone(s)

Directional

Omnidirectional

No

Yes

T-Coil Receiver
No
Bluetooth
No
Rechargeable
No
Hours of Use
200
Customer Q&A
Get help from Diglo and other customers who purchased this. Ask a new question.
Can this device be used with a neckloop also? Listening through a hearing aid telecoil is much better sound than headphones & certainly not ear buds (which get no help from a hearing aid). Thanks.
Yes, this device can be used with a neckloop. You can purchase the WS-PKTD1-EH in a kit with a compatible neck loop. The SKU for this kit is WS-PKTD1-N01. If you place this in our search bar or look through the images on underneath the price of the Pocketalker Ultra, you should be able to look up the listing and purchase it together.
from the
Diglo Team
,
08/08/23
Customer Reviews
Real people with real opinions. Post your own review.
Pocketalker &/Hearing
Review by on Aug 20, 2023 - Verified Customer
Severe hearing loss descended on me earlier this. Hearing aids don't help. The Pocketalker is a Godsend.
Diglo Response:
We are so grateful to you for taking your time to send this heartfelt review of the Pocketalker Ultra. Thank you.
Sound pocketalker Ultra
Review by on Jun 3, 2023 - Verified Customer
I order this product for my husband, He is very happy and able to enjoy family, music and television.
Diglo Response:
We're delighted to hear that your husband is so pleased with his experience of the Pocketalker Ultra! May it bring him joy for years to come.
Night and day difference
Review by on Jun 1, 2023 - Verified Customer
We have had the William's Pocketalker for my dad just over a year now and without the Pocketalker he can hear little or nothing, with the $2200 hearing aid he heard sometimes, with the Pocketalker he hears every word clearly.
Diglo Response:
That is an incredible success, and I imagine it has been such a relief for your father. Thank you so much for sharing this experience with us! We hope that the Pocketalker serves him for years to come!
Good for Whatever you Need to Amplify Sound
Review by on Jun 17, 2022 - Verified Customer
In addition to increasing volume of TV/Radio, it can be used to trouble-shoot car engine problems, and detect which of multiple speakers in a church are not performing well. It works better that the very old one I inherited, because you have some tone control. Good product!
Diglo Response:
Thank you for your review, Stanley! We're happy to hear that the Pocketalker is working out well for you. Being able to detect issues with sound systems and engines is a great skill to have, and it sounds like the Pocketalker is helping you fine-tune that.
Excellent Product!
Review by on Feb 12, 2022 - Verified Customer
I purchased an Ultra Pocket Talker on 01-28-2022 for my Mom and received it 2 days later on 01-31-2022. Sooner than expected! The customer service over the phone was very helpful (Evren). It is easy to use and I appreciate you can adjust the tone as well as the volume. Mom is hearing words and our voices better now. A great improvement!
Diglo Response:
We are happy you have found a product that improves hearing for your mom! Should you need anything in the future please don't hesitate to reach back out.
Great product- even better customer service
Review by Steve Craver on Feb 6, 2022 - Verified Customer
We now have 2 pair of these to watch TV. These cost more, but are worth the difference ( we've tried others). Our only problem is the background sound, but not the fault of the aids. We have a big room with hardwood floors. I'm sure all would have the same issue. It would be 5 stars for conversation. Best part of these is the customer service. It was great talking to Page and Melissa. Extremely helpful. I'll bet the others are great too. Thanks
Diglo Response:
Hey Steve, We are happy to hear you are enjoying your new Pocketalker! It is a great product and we think you'll be enjoying it for years to come. Thanks, The Diglo Team
Grateful
Review by on Jan 8, 2022 - Verified Customer
I had to wait due to a backlog. I am truly grateful to have received my amplifier. There is no other amplifier as this one.
Diglo Response:
We are happy to hear you are enjoying your new Pocketalker Ultra! Thank you for the wonderful review.
Love the Pocketalker
Review by T on Jul 19, 2017 - Verified Customer
Bought it for a friend thats having a hard time hearing. Works great, He wears it all the time. Its great to be able to talk with him and get an answer.
Probably helpful
Review by Lisa on Nov 28, 2017 - Verified Customer
My father used this in a couple of sessions with physical therapists so he could understand them better. The therapists seemed to think it helped. My father was very ill and passed away before being able to get much use out of the Pocketalker.
Good Deal
Review by Molly on Jan 4, 2018 - Verified Customer
Works great for my mother in the nursing home. She had had hearing aids, but for some reason this works better for conversations. Before we bought this, her treatment review wasn't very good, they said she had the beginning of dementia, but I just think she couldn't hear the questions correctly. She is doing much better with this.
New headset
Review by Earl on Mar 12, 2018 - Verified Customer
Very pleased with the product. My audiologist recommended that I purchase a different headset to eliminate the background noise and I was pleasantly surprised at the noticeable difference it made.
AWESOME
Review by GKL on Oct 15, 2018 - Verified Customer
The Pockettalker has allowed my wife to hear with a clarity she has not had in years. She has a low and high-frequency hearing loss but would not admit to having a problem until trying out a Pockettalker. Now she accurately responds to questions instead of answering with anything remotely related to what she 'thought' she heard. Happy wife, happy life!
Side quits
Review by Eleanor on May 29, 2016 - Verified Customer
Very good product but have bought two because first one the left side quit. Second did too. Lasted only year or so each. Thought it was the headphones but tried others to no avail. They all worked fine in other phones **We are sorry about the issues you are having. The Pocketalker comes with a five year warranty, and may be eligible to be fixed or replaced. Please contact us and we would be happy to give you the proper warranty information. - Diglo**
Very helpful
Review by SSW on Nov 2, 2016 - Verified Customer
The Pocketalker has brought my husband back into the dinner conversation. He does still have a problem with background noise. The neck loop has helped for some speakers but not all.
It can be adjusted loud enough for my hearing.
Review by EggfooYoung on Jan 18, 2017 - Verified Customer
Like some others, the head set is not adjustable enough for my head. However, this is my second pocket talker and I knew what to do. Get some foam stick-on window insulation, very cheap, and cut a strip and stick in on the inside of the head set. It keeps the thing from slipping. When it wears out, put on a new strip. One package could last for years.
Works well in one mode
Review by Gary on Jan 22, 2017 - Verified Customer
In a car it works well if the speaker wears the main unit with the mic plugged directly into it and the hearer plugs the headphones into it also. The headphone cord is just long enough to work that way. If we used the long TV extension cord with the mic plugged into it and worn by the speaker while the hearer controls the main unit it picked up a lot of annoying interference, clicking noises. The most annoying thing about it is the pocket clip that holds the main unit on your pocket or collar. It is very hard to depress. I was afraid I would break the attached mic trying to depress the clip enough to get it on my collar.
Fulfills the need
Review by Don on Apr 18, 2017 - Verified Customer
Purchased for elderly female relative who's hearing aid was broken ... functioned well in direct conversations but ear-bud totally unsatisfactorily ... wouldn't hold in ear and provided earphones "muss hair" ... searching for a satisfactory ear peace but otherwise hearing enhancement is excellent!
Works better than expected
Review by KC on May 29, 2017 - Verified Customer
I purchased this product for my father who is 90 years old, has Alzheimer's disease and lives in a facility on a "memory care' unit. He is severely hearing impaired; his hearing aids disappeared. A couple of years ago I took him to an audiologist for an evaluation and was advised that while she would LOVE to sell me an $8k set of hearing aids, she was doubtful they would be of any great use. Communication became a huge problem and impeded delivery of care each day. I took a chance, thinking what the hell - if it doesn't work, I will return it (this company has a VERY reasonable return policy). I took the unit to him and used the headphones rather than the earbuds - and the outcome was nothing short of amazing. This set works better than his hearing aids EVER did. I regret that I did not make this purchase sooner. It is a great value, and has made an incredible improvement in my father's daily life. Thanks so much for making this product.
Very helpful.
Review by jay on Jun 13, 2017 - Verified Customer
This is the best solution I've found so far for being able to have some communication with my husband, who has only minimal hearing in one ear. The smile on his face when he can hear me again is deeply rewarding. He now lives in a care facility, meaning that a couple thousand worth of hearing aids have disappeared (he has dementia, so can't keep track of things himself any longer.) I carry the pocket talker with me when I visit him. Being able to adjust BOTH volume and tone is huge plus. The drawbacks are; having to depend on his feedback to get the volume and tone adjusted, and, of course, being tethered by the cord.
Works great
Review by Nickname? on Mar 16, 2015 - Verified Customer
My wife has Parkinson's and speaks in a whisper sometimes. This device lets me understand most everything she says.
A Blessing!
Review by Linda on Sep 23, 2015 - Verified Customer
Hearing aids no longer helped my 91 year old mother. This amplifier is amazing. She can hear me with it only set on 3! We went to the doctor today, and he was so pleased to be able to talk to her again. He spoke into the microphone and said, "I knew you were still in there!!" Mom laughed out loud. He has a lot of senior patients and wrote down the Diglo/product info so he can refer them. We can actually sit and visit again, and I no longer get hoarse yelling at the top of my lungs. It has given mom some quality of life again and has made life easier for me too. Thanks so much from my mom - and from me.
Great for elderly who can't manage regular hearing aids
Review by KayS on Oct 5, 2015 - Verified Customer
My friend David loves this product - he is in a nursing home and unable to manage regular hearing aids, so this is very easy for him to use and has improved his life by making it easier to communicate with his aides and the other residents.
Good for meetings, less good for restaurants
Review by Eridani on Oct 5, 2015 - Verified Customer
I got it to understand people who speak at meetings, almost always one at a time.. It works fine for that purpose. I wouldn't recommend it for venues where there is a lot of background noise like restaurants.
great product
Review by Je on Jan 4, 2016 - Verified Customer
Works well for what I bought it for.
Works great!
Review by Wah on Jan 6, 2016 - Verified Customer
Bought this for an elderly friend who's hard of hearing and can't wear anything in his ears. This product has done the job to help him hear what's going on.
Great Value
Review by Betty on Feb 27, 2016 - Verified Customer
Compact, but very powerful. Ear bud works well, but headset doesn't adjust to fit my mom's head. Great value for the price.
Excellant Product
Review by Gerrin on Aug 5, 2014 - Verified Customer
This unit is unbelievable compared to other more inferior units that are available. This was bought for my 91 year old Aunt with hearing issues. The hearing center wanted her business for a pair of $5000 hearing aides. Of course she was profoundly deaf. She is not profoundly deaf but significantly. With this product she can just about do anything a hearing aid can but a hell of a lot cheaper. The durability of this product is obvious in the exterior packing of the unit. the headset is good quality as well as the hearing single piece. Both of which can be purchased anywhere reasonably when they wear out or eventually break. My Aunt likes the options of a hang around the neck lanyard strap and a belt clip, which is durable and secure on your belt. The flashing red light that faces her from below makes her aware its time to eventually replace batteries. There is a "tone" adjustment which basically enhances the tones of frequency loss you may experience. My Aunt , which was told she was profoundly deaf by a hearing store, has her volume set on the device at 3.( 10 maximum). She obviously is not profoundly deaf and certainly has more room to grow to accommodate more hearing loss over time.. My Aunt is a very humble, intelligent, and social person. This device is so perfect for her hearing loss, her humility to wear (display) such a device does not bother her in the least. ( It is quite a snappy looking device I must admit, much smaller than a pack of cigarettes. The AA batteries ,we are watching their usage at this point in time thinking we will probably have to get into rechargeable AA at some point in time as at an approximate recharge rate of 700-1000 times , well you do the math. The rechargeable will not last as long as the alkaline but having a second set charging is the smartest thing to do to prevent having no battery power, ever. This has been one week since my Aunt has been using the device and will not part at all with it. The smile on her face and reaction wh
I like it.
Review by Jim on Nov 2, 2014 - Verified Customer
I have genetic hearing loss and have tried 2 different hearing aids with very poor results. This device helps a great deal and doesn't amplify background noise nearly as much!
Disapointed
Review by Linda on Dec 10, 2014 - Verified Customer
Personally did not feel it was worth the money that it cost. Did not amplify sound as much as I expected and picked up every movement on the microphone causing more noise.
Works great
Review by Mike on Dec 20, 2014 - Verified Customer
Dad is still months away from getting his new hearing aids and this makes an excellent bridge to that. No more yelling or repeating ourselves
Excellent
Review by Dave on Jan 9, 2015 - Verified Customer
We spend several weeks and $3000 researching hearing aids and doctors. They came out, did a special fitting and weeks later mounted the hearing aids. They didn't work. Mom couldn't hear any better. No one told us this would be a possibility. Our previous method was to call mom from our cell phones, while sitting in her room, because her phone was very amplified. This got me searching on the internet for a device that would simply amplify sounds. The Pocketalker does just that...with a control for volume and one for tones. I'm sure everyone's hearing situation is different but, for my mom, she went from hearing no one to hearing the nurses, us, her activities program...everything, in just minutes. $175 vs $3,000....you do the math!
Great Amplifier But Lousy Headset
Review by Runner on Jan 15, 2015 - Verified Customer
I purchased this product for my mother who is unable to properly service her hearing aids. The amplifier works very well; however, the headset has very little tension or any ability to be adjusted. In my mother's case the headset keeps sliding off her ears.
An answer to prayer
Review by SSMAY on Apr 14, 2020 - Verified Customer
This remarkable product completely solved communication issues with my 90 year old mother who lives with us. We no longer have to yell, spell, or have her upset, thinking we said something we didn't say, or have her upset for thinking we ignored her when she hadn't heard us speaking to her (she can no longer see to read our lips), or upset when we yelled for her to hear when she asked us to speak up and not mumble! She no longer has to pretend that she heard her visitors conversation because now she can! She is happier and we are too. This product saved our family's sanity!!
Rose
Review by Rosie on Jun 17, 2020 - Verified Customer
I purchased this item for m husband who has a hearing problem. He just started using it and so far it seem to be very helpful to his hearing. I am hoping that He will enjoy it around the family and be able to hear them when they speak to Him. Glad to have purchased this item and will recommend it to people I know. Thank you for your great delivery service. Rose
Thanks to your product my 99 year old mother can be part of the conver
Review by Life changing product on Aug 24, 2020 - Verified Customer
Highly recommend product and service
Manual:
Pocketalker Ultra User Manual - Download
Back to top