Silent Call MyAlert DB100T Doorbell Transmitter
Wirelessly sends a signal to any MyAlert receiver whenever a visitor presses the doorbell

Extra-long lasting battery lasts up to 10 years

Easy two-step setup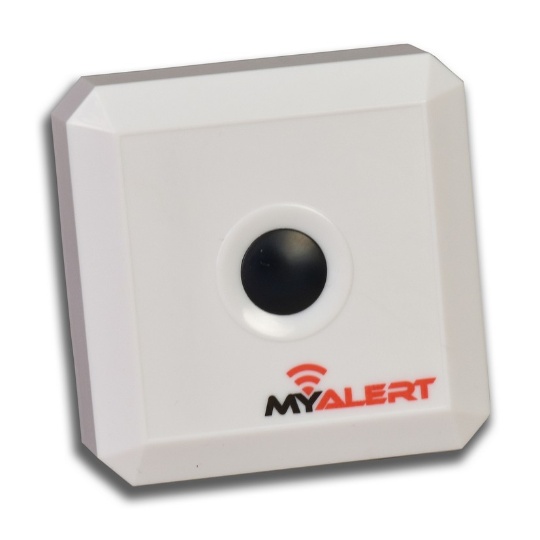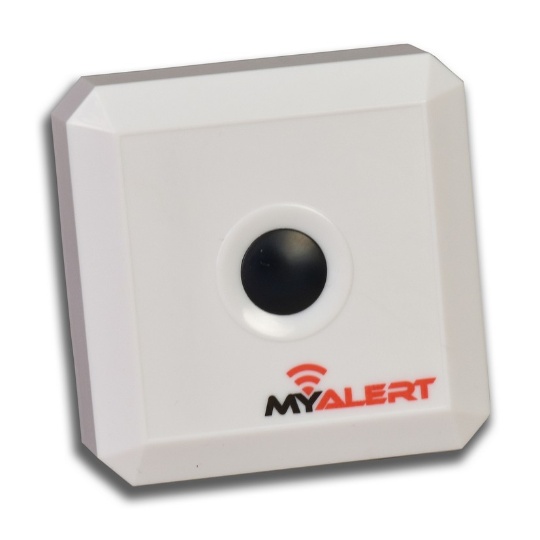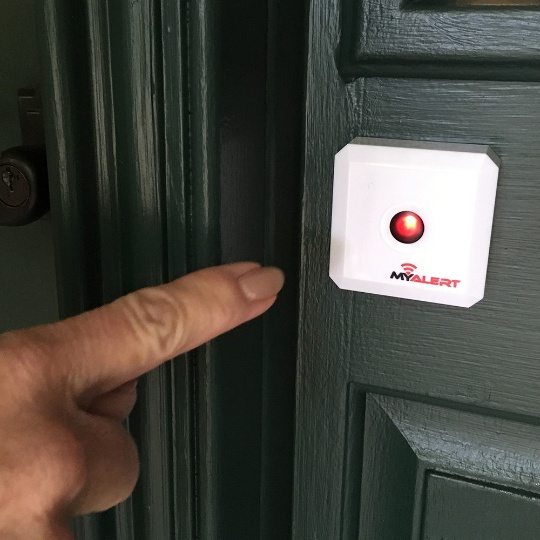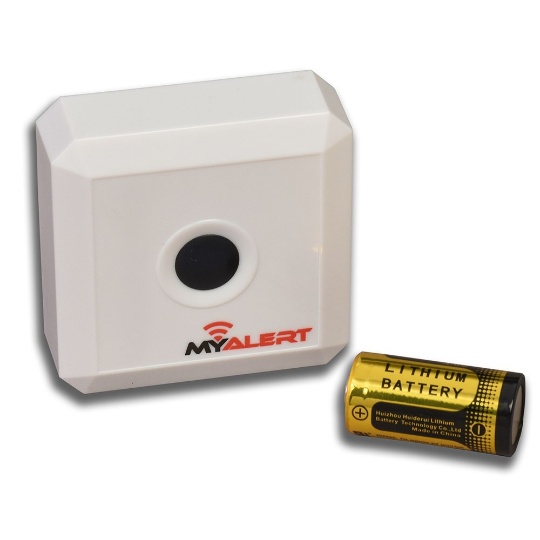 Silent Call MyAlert DB100T Doorbell Transmitter
Wirelessly sends a signal to any MyAlert receiver whenever a visitor presses the doorbell

Extra-long lasting battery lasts up to 10 years

Easy two-step setup

SKU #SC-MA/DB100T DISCONTINUED
Retail Price: $31.95Save $2.00
$29.95
Overview

Additional Details

Accessories

Q&A

Customer Reviews

Manual
The DB100T lets you know when a visitor is at your door. When paired with a MyAlert receiver, you'll be alerted by bright flashing lights, loud sound and a powerful bed shaker once someone presses the doorbell.
Rest easy with the MyAlert system. When paired with a receiver, you get 24/7 safe system supervision, low battery alerts, false alert protection and superior range.
The MyAlert system is completely customizable to your needs. Add transmitters to be alerted to specific events, like sound or phone call. Add receivers for flexible alerting options in multiple rooms.
Features:
Red LED light assures visitors doorbell has been rung
Li-Ion battery (included) lasts up to 10 years
Doorbell is weather resistant, but should be installed where it is protected from rain or snow
Dimensions: 2.5" W x 2.5" H x 1.5" D
FCC certified and CE Listed
Feature
Details
Brand
Silent Call
Mfg part #
DB100T
UPC
703856851252
Color
White
Weight (lbs)
0.22
Battery operated?
Yes (batteries required)
Batteries included?
Yes
Battery details
(1) CR123A Lithium
Country of Manufacture
China
System
Silent Call MyAlert
Alert Type(s)

Vibration

Flashing Light

Loud Audible

Low Vision / Deaf-Blind

No

No

No

No

Transmitter / Receiver
Transmitter
Alert Trigger(s)

Baby Cry

Carbon Monoxide

Mobile / Smartphone

Doorbell / door knock

Motion

Pager / SOS

Phone / VP

Smoke / Fire

Sound

Severe Weather

No

No

No

Yes

No

No

No

No

No

No

Range (ft)
500
Portable
Yes
Battery backup
Yes
USB charger
No
Customer Q&A
Get help from Diglo and other customers who purchased this. Ask a new question.
Customer Reviews
Real people with real opinions. Post your own review.
I would buy again
Review by kathleen9074 on May 17, 2019 - Verified Customer
I recently purchased 2 of the Silent Call MyAlert DB100T Doorbell Transmitters. One for the front door and one on a post in the back yard. They have only been up a few weeks but have been in both sun and rain. They have worked every time they have been used. If this continues for more than a year, I would then give it 5 stars. We are so very blessed and thankful for this system.
Perfect
Review by Bob on Jun 10, 2020 - Verified Customer
Using as a remote alert device. Works perfectly
Back to top