Yogasleep GO Travel Sound Machine
The GO Travel Sound Machine is compact, lightweight and the GO loop flips over to allow it to double as a hanger or table stand.
Features fans, white noise & nature sounds with sound ranges up to 85 decibels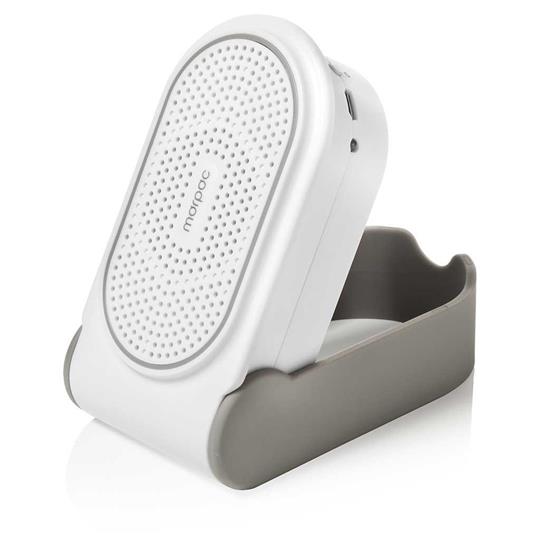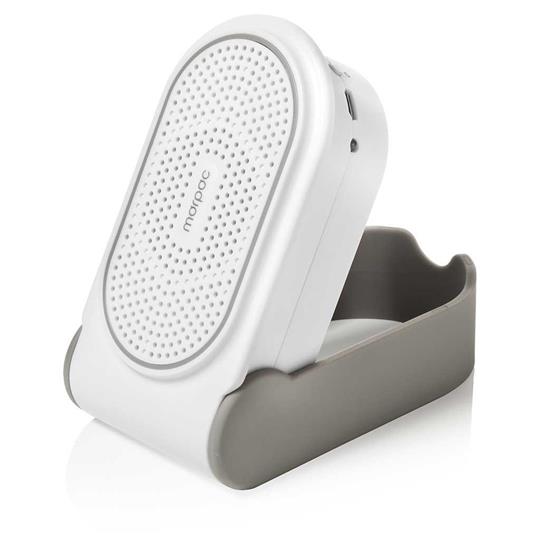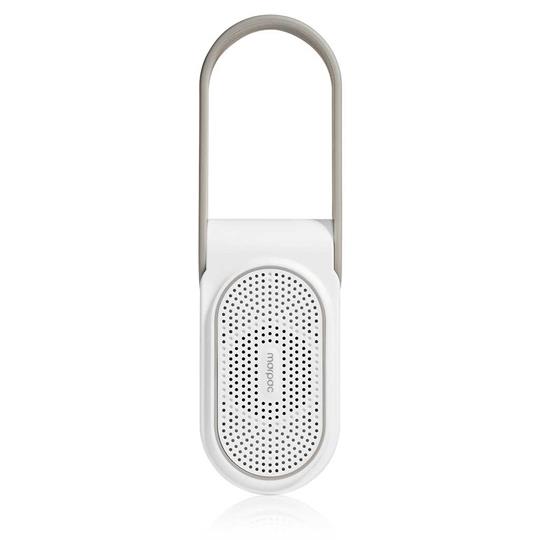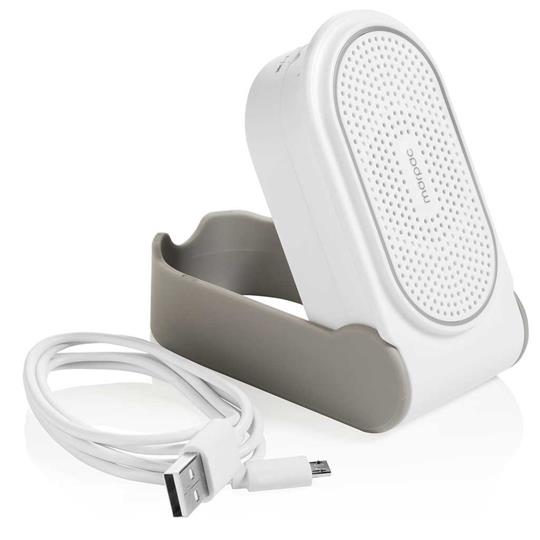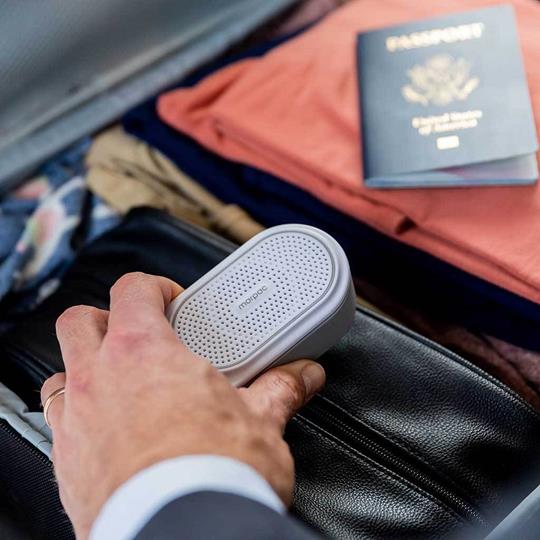 Yogasleep GO Travel Sound Machine
The GO Travel Sound Machine is compact, lightweight and the GO loop flips over to allow it to double as a hanger or table stand.
Features fans, white noise & nature sounds with sound ranges up to 85 decibels

SKU #MAR-GO DISCONTINUED
$31.99
Overview

Additional Details

Accessories

Q&A

Customer Reviews

Manual
The best sleep sounds can now GO with you wherever you travel with the Yogasleep GO Travel Sound Machine.
Compact and lightweight with an innovative loop which flips over to double as a hanger or a stand.
The GO is loaded with 11 sound selections to lull you to sleep, naturally. It features fans, white noise & nature sounds (rain, stream and ocean)..
The sounds cover the pink and brown sound range with musical tracks tuned to the key of ZZZ. Sound ranges are very wide - from 0 to 85 decibels
Features
Small and compact for go-anywhere portability
Fully-adjustable table stand or hanger for door or coat hook
Three nature sounds, two signature Dohm sounds, three fan sounds, and three white noise tracks
Sound ranges from 0 to 85 decibels
Designed to use for 8+ hours for a full, restorative sleep
Lithium-ion rechargeable battery- Average charge duration-12 hours
USB recharging eliminates need for batteries or power outlet
Feature
Details
Brand
Yogasleep
Mfg part #
4001000
UPC
036005410018
Color
White
Weight (lbs)
0.45
Battery operated?
Yes (batteries required)
Batteries included?
Yes
Battery details
(1) Lithium Ion
Country of Manufacture
United States
Travel / Portable
Yes
Alarm Clock
No
Radio
No
Bluetooth
No
Smartphone Compatibility

No

No

Sound Source
Speaker
# of sounds
11
Run Time(s)

Continuous

30 min

60 min

90 min

Yes

No

No

No
Customer Q&A
Get help from Diglo and other customers who purchased this. Ask a new question.
Customer Reviews
Real people with real opinions. Post your own review.
Back to top