Bellman & Symfon Domino Pro Personal Listening System - Includes Earbuds & Neckloop
The Bellman & Symfon Domino Pro personal listening system makes hearing speech easier for people with hearing loss.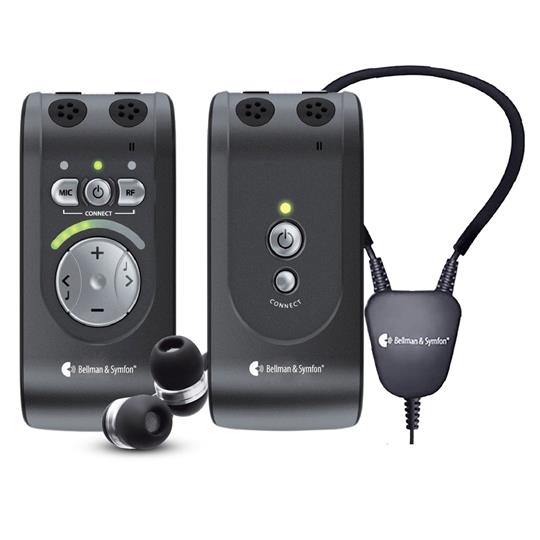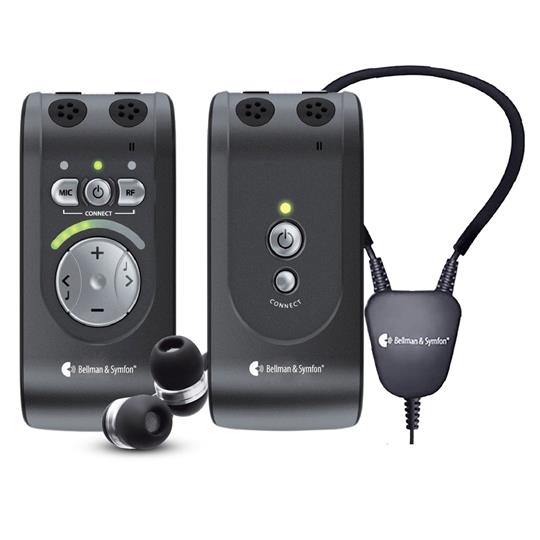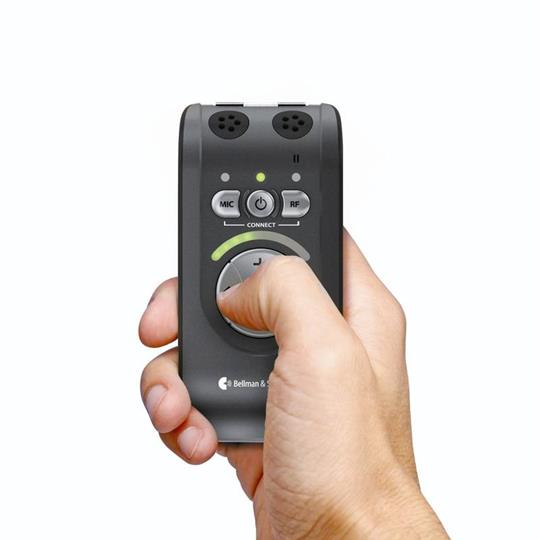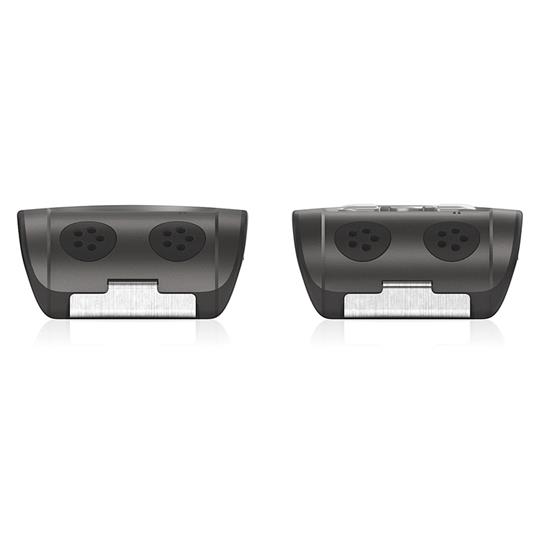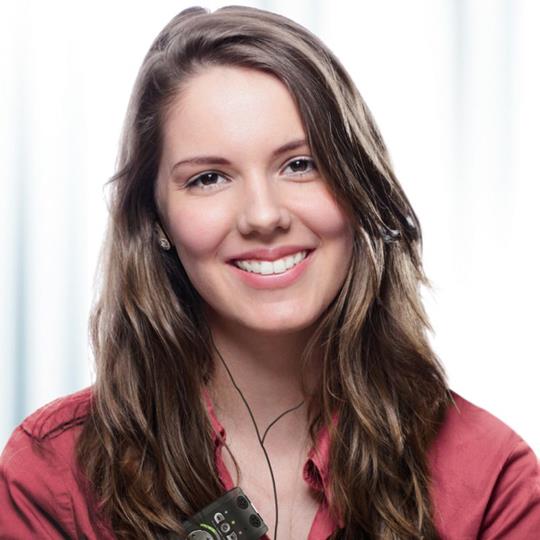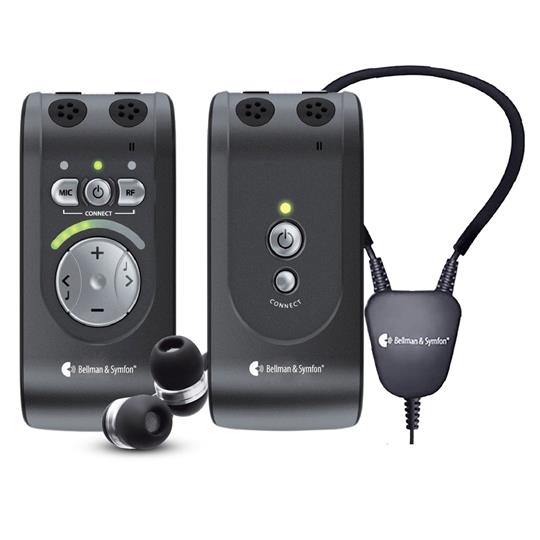 Bellman & Symfon Domino Pro Personal Listening System - Includes Earbuds & Neckloop
The Bellman & Symfon Domino Pro personal listening system makes hearing speech easier for people with hearing loss.
SKU #HC-DOMINO IN STOCK
Ships FREE within 24 hours
This item will be shipped within 24 hours. Ground shipping is FREE within the 48 contiguous United States. Expedited shipping options, as well as ground shipping to Alaska, Hawaii, Puerto Rico, or Canada are available for an extra charge.
$1,059.95
OPTION:


QTY
Lowest price, guaranteed
Overview

Additional Details

Accessories

Q&A

Customer Reviews

Manual
Domino Pro is a revolutionary personal listening system that uses digital state-of-the-art sound processing and wireless wideband technology to bring out speech in difficult listening situations for people with hearing loss. Use it at home, work, school - anywhere! It is designed for both non-hearing instrument users and hearing instrument users, delivering crystal-clear stereo sound that's free from background noise and feedback. The Domino Pro will make a big difference in your daily life.
How it works

Domino Pro consists of a transmitter and receiver equipped with state-of-the-art microphones. Sound is picked up by both units and allows the user to hear both remote and nearby conversations, music, etc.

Speech is clarified and background noise is eliminated. The transmitter streams sound over an encrypted wireless link to the receiver. Listen with earbuds, headphones, or a neckloop. The transmitter also incorporates a stereo input for streaming high quality audio from your TV or stereo system.
For various users and user situations:

Domino Pro is great for anyone with mild, moderate, or severe hearing loss, or for anyone in difficult listening situations where noise or distance make it difficult to hear.

Hearing aid and cochlear implant users with a built-in telecoil may use Domino Pro as a remote amplified microphone. The amplified sound in Domino Pro is discreetly transferred to the hearing instrument via the included neckloop.

Users without hearing aids or cochlear implants can use the Domino Pro with stereo headphones or earbuds.
Features:
Range - 80 feet (25 meters).
Amplification - Up to 49dB (with stereo earphones). Comes with stereo earphones and a neckloop.
High-definition audio - Uses digital wideband technology to stream audio in full stereo for crystal-clear stereo sound.
Wireless secure encryption - Uses state-of-the-art digital encryption technology resulting in interference-free speech; impossible to eavesdrop.
Global frequency standard - Uses the 2.4GHz global frequency standard. This means you can use your Domino system worldwide.
Easy connect - Domino is ready for action with the touch of a button and you can easily connect it to your TV stereo system or MP3 player.
Key lock - Activate this feature and after 10 seconds it will be automatically enabled if no buttons are pressed.
Volume memory - Different volume settings for the receiver transmitter microphones and external audio sources are stored even if they're turned off.
Remote zoom - Both transmitter and receiver are equipped with both omni-directional and directional microphones that you can easily control from your receiver unit.
Includes:
Transmitter
Receiver
Durable travel case
Omnidirectional and directional microphone in transmitter and receiver
Clothing clip
Cable kit (1.5m) with adapter from 3.5mm jack to RCA connectors for TV stereo and MP3
USB-powered global charger kit
Rechargeable batteries
Neck strap
Stereo in-ear earphones
Neckloop
2.5mm and 3.5mm stereo jack
Feature
Details
Brand
Bellman & Symfon
Mfg part #
BE8006
UPC
7331646002008
Warranty
Two year limited warranty
Color
Black
Weight (lbs)
2.55
Battery operated?
Yes (batteries required)
Batteries included?
Yes
Battery details
(2) 3.7V Lithium Ion
Country of Manufacture
China
Technology

FM / Digital

Infrared

Loop

WiFi

Yes

No

No

No

Tone Control
Yes
Balance Control
No
Microphone(s)

Directional

Omnidirectional

Yes

Yes

Receiver w / mic?
Yes
T-Coil Receiver
No
Range (ft)
80
Rechargeable
Yes
Hours of Use
8
Customer Q&A
Get help from Diglo and other customers who purchased this. Ask a new question.
Customer Reviews
Real people with real opinions. Post your own review.
better than a hearing aid
Review by J on Oct 21, 2011 - Verified Customer
I have used this for 6+ months. I have a 10 year old $5000 pair of hearing aids. I have a pair of 6 month old high tech hearing aids. I prefer the Domino Pro to either pair of "hearing aids". Want more info? [...]
Great product, poor design
Review by Andy on Dec 16, 2013 - Verified Customer
I am very hearing impaired, and depend on these units full time. They work very well when trying to hear one person with lots of background noise. The range is good, and battery last about 2 hours. Now for the design: I have already had my units repaired twice because the neck loop connector is on the side and not the top. This is a problem when the unit is in a pocket. If my neck loop hang on something, it stresses the connector on the Domino. After having it repaired twice, the technician did something to strengthen it, and I have not had anymore problems.
Back to top