Yogasleep Marsona DS-1288A Sound Therapy Machine
Create 64 natural sound combinations with 8 base sounds and 8 overlay sounds

Timer turns off sound after 60 minutes

A/C or battery power options give you the flexibility to take it anywhere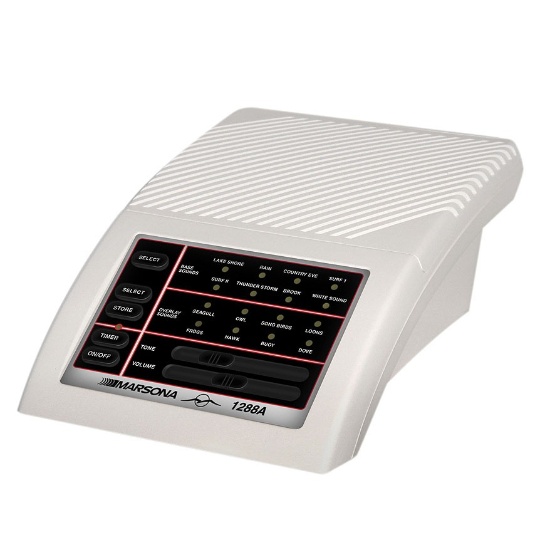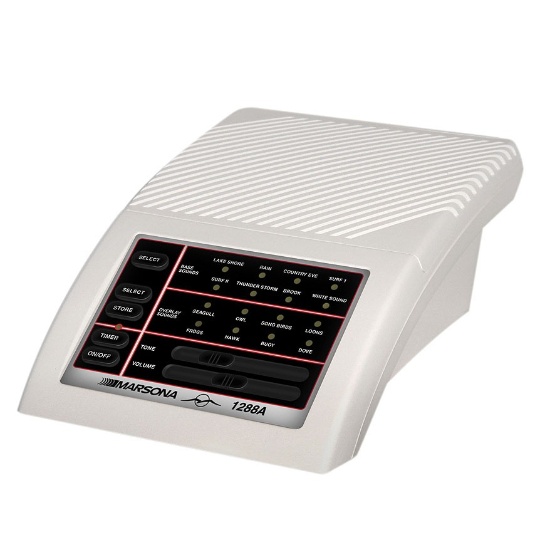 Yogasleep Marsona DS-1288A Sound Therapy Machine
Create 64 natural sound combinations with 8 base sounds and 8 overlay sounds

Timer turns off sound after 60 minutes

A/C or battery power options give you the flexibility to take it anywhere

SKU #MAR-1288A IN STOCK
Ships FREE today
Most in-stock orders placed before 2pm CT (Mon-Fri) ship the same day. Ground shipping is FREE within the 48 contiguous United States. Expedited shipping options, as well as ground shipping to Alaska, Hawaii, Puerto Rico, or Canada are available for an extra charge.
$137.99
QTY
Lowest price, guaranteed
Overview

Additional Details

Accessories

Q&A

Customer Reviews

Manual
Snooze to incredibly realistic sounds played back by a high-quality speaker, designed to lull you to sleep in the very best sound experience possible.
A collection of digital soundtracks lets you be the maestro of your own dreams. Choose from eight different base sounds, and then program any combination of overlay sounds (from 0 to all 8). The sounds of surf, rain, or lakeshore, accented by an occasional seagull, hawk, or owl, create a tranquility surpassed only by being there.
The Marsona 1288A has user friendly touch controls and LEDs to highlight selected sounds. Slide controls for tone and volume allow for a range of sound sensations.
Features:
Up to 90dB amplification
Base Sounds: Lake Shore, Rain, Country Eve, Surf I, Surf II, Thunderstorm, Brook and White Sound
Overlay Sounds: Sea Gull, Owl, Song Birds, Loons, Frogs, Hawk, Buoy and Dove
Volume control
Tone control allows you to match the tone of your tinnitus, blocking it more effectively
60 minute timer
3.5mm jack for external speaker or headphones
A/C or battery powered (4 AA batteries not included)
Dimensions: 5.85" W x 8.75" D x 3.12" H
Feature
Details
Brand
Yogasleep
Mfg part #
2407600
UPC
036005128821
Warranty
One year limited warranty
Color
White
Weight (lbs)
1.98
Battery operated?
Yes (batteries optional)
Batteries included?
No
Battery details
(4) AA Alakline
Country of Manufacture
United States
Travel / Portable
No
Alarm Clock
No
Radio
No
Bluetooth
No
Smartphone Compatibility

No

No

Sound Source
Speaker
# of sounds
8
Run Time(s)

Continuous

30 min

60 min

90 min

Yes

No

Yes

No
Customer Q&A
Get help from Diglo and other customers who purchased this. Ask a new question.
Customer Reviews
Real people with real opinions. Post your own review.
Back to top