Wilderness Journey Sound Card for S-550-05 Sound Therapy System
6 sounds to help you sleep better, relax and think more effectively

Use with S-550-05 Sound Therapy System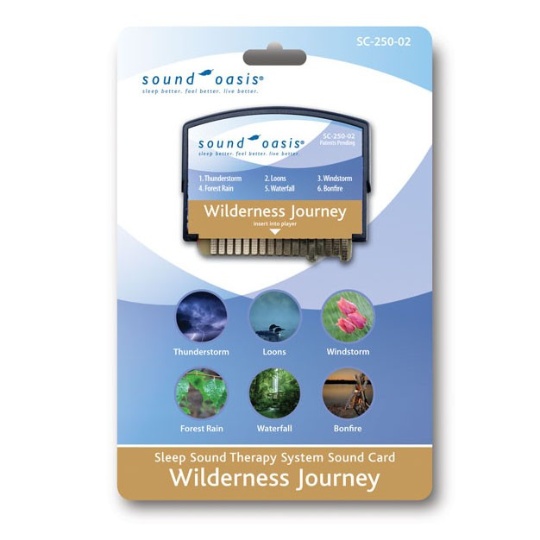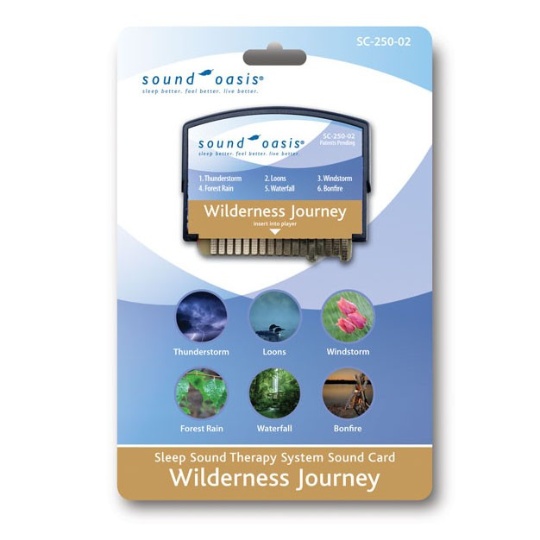 Wilderness Journey Sound Card for S-550-05 Sound Therapy System
6 sounds to help you sleep better, relax and think more effectively

Use with S-550-05 Sound Therapy System

SKU #HC-SC250-02 IN STOCK
Ships FREE on Monday
This item will be shipped on Monday. Ground shipping is FREE within the 48 contiguous United States. Expedited shipping options, as well as ground shipping to Alaska, Hawaii, Puerto Rico, or Canada are available for an extra charge.
Retail Price: $19.99Save $0.09
$19.90
OPTION:




QTY
Lowest price, guaranteed
Overview

Additional Details

Accessories

Q&A

Customer Reviews

Manual
Sounds Included:
Crashing Waves on Rocky Point: Take a break and walk along a jagged coastline as you listen to the powerful, yet exhilarating, crash of waves against the rocks
Thunderstorm in the Wilderness: Unwind to the exhilarating, but soothing sound of distant thunder as gentle rain falls upon a remote lake
Forest Rain: Relax to the steady tapping of refreshing mountain rain as it pelts the dense forest floor
Waterfall: Block out unwanted noise or drift off to sleep with the natural "white noise" effect of a thundering waterfall
Loons on Wilderness Lake: Experience the peacefulness, yet sense of adventure associated with the lingering, captivating calls of loons on a secluded lake
Mountain Valley Windstorm: Nestle in as a powerful, but calming windstorm blows through a deep mountain valley
Roaring Bonfire: During the still of a wilderness night, enjoy the solitude and warmth of a roaring bonfire with mesmerizing, glowing embers
Feature
Details
Brand
Sound Oasis
Mfg part #
SC-250-02
Weight (lbs)
0.06
Battery operated?
No
Country of Manufacture
China
Customer Q&A
Get help from Diglo and other customers who purchased this. Ask a new question.
Customer Reviews
Real people with real opinions. Post your own review.
Manual:
Back to top