Thinklabs One Amplified Stethoscope
The revolutionary new Thinklabs One is the smallest, most powerful stethoscope in the world that fits in the palm of your hand.
Amplifies over 100X.

Uses audio headphones.

Thinklink Connection System for smartphone, tablet, ...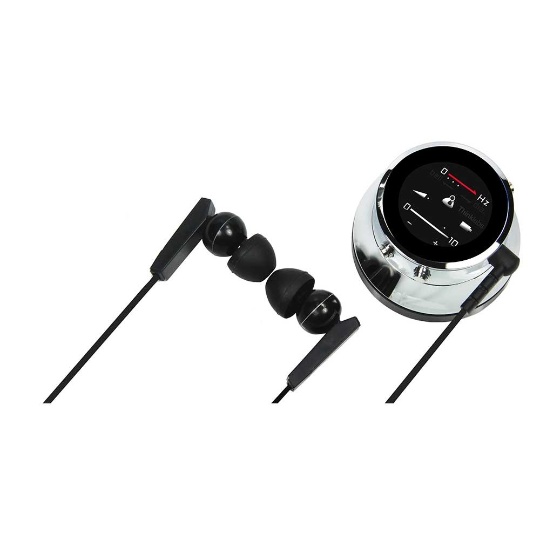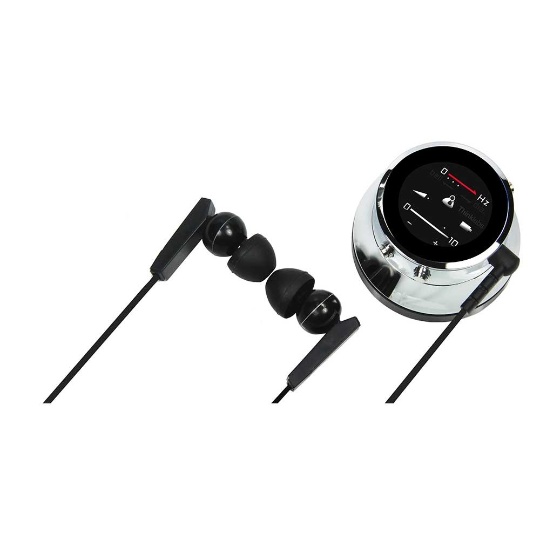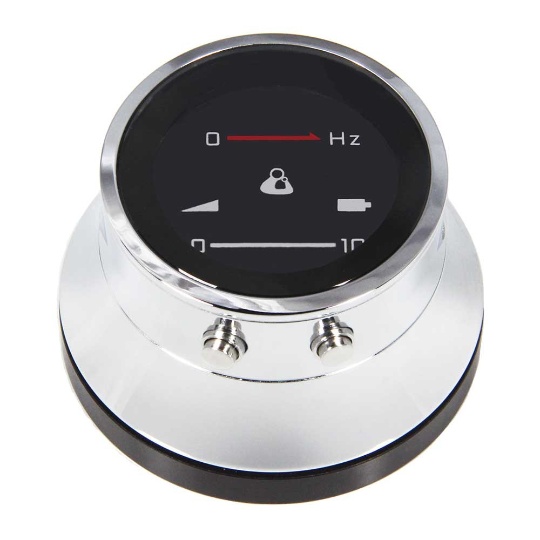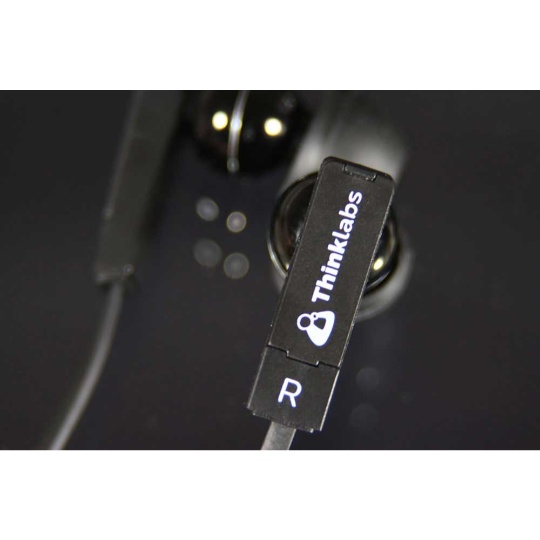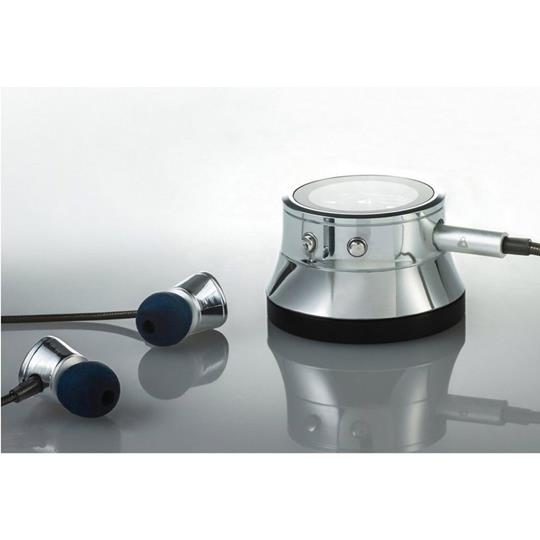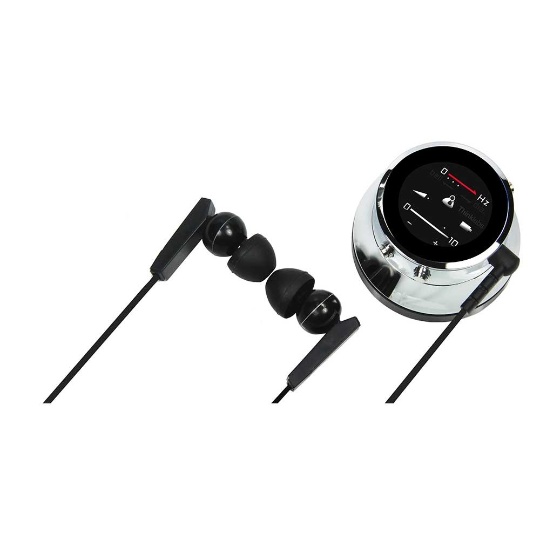 Thinklabs One Amplified Stethoscope
The revolutionary new Thinklabs One is the smallest, most powerful stethoscope in the world that fits in the palm of your hand.
Amplifies over 100X.

Uses audio headphones.

Thinklink Connection System for smartphone, tablet, ...
MORE
SKU #HC-TL1001 IN STOCK
Ships FREE on Monday
This item will be shipped on Monday. Ground shipping is FREE within the 48 contiguous United States. Expedited shipping options, as well as ground shipping to Alaska, Hawaii, Puerto Rico, or Canada are available for an extra charge.
Retail Price: $599.00Save $99.05
$499.95
QTY
Lowest price, guaranteed
Overview

Additional Details

Accessories

Q&A

Customer Reviews

Manual
The icon of medicine has changed. The Thinklabs One has a standard 3.5mm jack so you can connect high quality headphones instead of old tubing style binaurals. You get better sound, more comfort, a more compact stethoscope and the choice to use the headphones of your choice. The Thinklabs One stethoscope includes studio quality in-the-ear headphones, with excellent bass for heart sounds and crystal-clear treble for music enjoyment.

Designed for high power output, the Thinklabs One has dedicated headphone amplifiers, one for each channel. Voltage doubling charge pumps provide extra headroom for low distortion reproduction of S1 and S2 heartbeat peaks. The headphone amplifiers have sufficient power to drive low-impedance audio headphones, producing 45.2mWatts. Competitive stethoscopes operate on lower voltage, use a single amplifier and high impedance speaker, resulting in clipped heartbeats at significantly lower power output.

The One allows you to listen with multiple filter presets. You can also set two that you use most as favorites" that are super quick to select. So you'll have both choice and speed. Ranging from very low frequency (low pitched sounds such as S3), to higher frequencies (lung sounds) and a few in between. The One uses a rechargeable Lithium Ion battery so there's no need to replace batteries. The USB-style charger cable is included, along with compact world-wide AC charger (100-240V). The battery capacity has been designed to require only one or perhaps two charge cycles per week.

The Thinklabs One looks as good as it sounds. The entire case is made of metal, keys are stainless steel, and the display window is made of sapphire crystal like you'd find on a high-end watch.

Connect the Thinklabs One with your mobile or laptop devices to capture and send sounds via iPhone, iPad, Android devices and Mac/PC using Thinklink Connection System. The Thinklink is compatible with any sound recording app and allows you to easily switch between listening to patients or playback recordings. Thinklink is included with One. It works with all previous Thinklabs stethoscopes.


Features:
Sound amplification over 100X
Multiple filter presets ranging from very low frequency (S3) to higher frequencies (lung sounds)
Two filter presets can be saved as favorites for quick access
3.5mm steroe jack for connecting audio headphones/earphones
Manufactured with high quality materials
Record and share sounds from One with Thinklink and your smartphone or computer
Ability to wear headphones over hearing aids
3-4 days of use with rechargeable lithium Ion battery
What's in the box:
Thinklabs One digital stethoscope
Earphones with small, medium and large replacement tips
Thinklink Connection System for iPhone, iPad, Android, PC/MAC
USB charger cable with AC adapter
10cm 3.5mm headphone male-female adapter
Pocket carrying case
Feature
Details
Brand
Thinklabs
Mfg part #
TL1001
UPC
899529001007
Warranty
Two year warranty
Color
Grey / Silver
Weight (lbs)
1.15
Battery operated?
Yes (batteries required)
Batteries included?
Yes
Battery details
(1) Non-removable Lithium Ion
Country of Manufacture
United States
Customer Q&A
Get help from Diglo and other customers who purchased this. Ask a new question.
Customer Reviews
Real people with real opinions. Post your own review.
Wonderful!
Review by EMT on Jul 15, 2018 - Verified Customer
Best stethoscope I've used! As a bilateral CIer, I'm extremely limited in my stethoscope choices. This thing is still ticking even after 3 years of use!
Very satisfied after 4 year of daily use.
Review by Monterey on Dec 6, 2018 - Verified Customer
I have used the Thinklabs One stethoscope for over 4 years and have had excellent service. I first used headphones because the earbuds would not fit with my hearing aids. I have since discovered that Apple earphones will work perfectly because they are designed to stay in your ears without having to be shoved into the ear canal. They plug directly into the stethoscope so there are no connector problems. My only complaint: I have dropped it a few times and the plastic ring around the diaphram has worn down. I think it could be easily replaced.
Poor sound
Review by Poor amp on Feb 17, 2016 - Verified Customer
Still learning the stethoscope but not able to hear sounds any better. **We are sorry you are having trouble with the stethoscope. If you have any questions about getting it set up, please don't hesitate to all us at (800) 825-6758 or email at
[email protected]
- Diglo**
Don't Buy It!!
Review by Deafmed on May 21, 2016 - Verified Customer
I have used amplified stethoscopes for the last 19 years and this one is the least durable stethoscope I have ever used. The plastic part of one of the ear buds broke off in the first week of use which I was able to deal with because I'm deaf in one ear. Then after about 6 weeks of use a short developed in the stereo jack connection between the stethoscope and the earphones. So now I have to manipulate that connection so that I can heart my patient's heart and lung sounds. That is, until my new stethoscope comes in the mail! I will say that when it was working the sound quality was excellent and the battery really does last about 3 days.
Poor
Review by Theodore Pollock on Jan 19, 2020 - Verified Customer
Broke after a few months. Difficult to get advice over the phone.for me, a poor investment.
Back to top