The Fingerspelling Code
When native ASL users fingerspell the ASL alphabet they don't just go faster-they do very different things than students are usually taught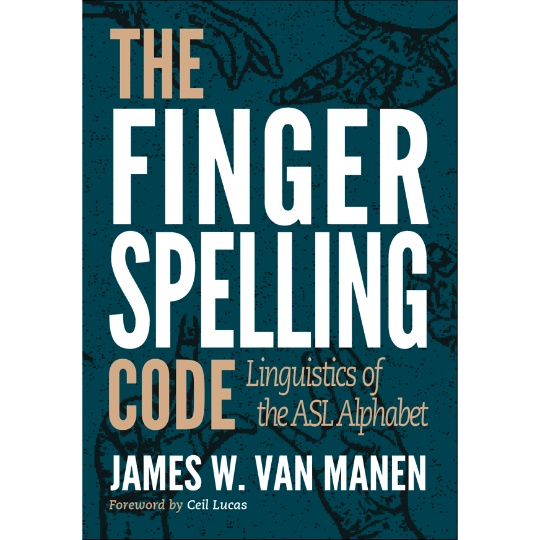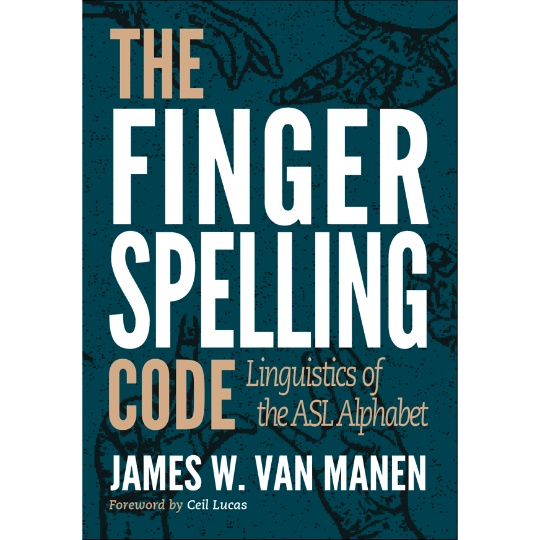 The Fingerspelling Code
When native ASL users fingerspell the ASL alphabet they don't just go faster-they do very different things than students are usually taught
SKU #B1368 BACKORDER
Expected in stock 02/07/2023
This item is on backorder and will ship as soon as we receive stock. The "expected in stock" date represents our best estimate, but is not guaranteed. Please call 800-825-6758 for more detailed information or assistance.
$80.00
QTY
Lowest price, guaranteed
Overview

Additional Details

Accessories

Q&A

Customer Reviews

Manual
Unlike other approaches, this book assumes there are no weakness' on the part of the students. The student's eyes and brain work well enough.
The issue is what they are seeing is so unlike what they have been taught, they can't figure out what they are looking at.
Dr. Jim Van Manen studied this and discovered some important clues to the code that native ASL alphabet users produce without knowing they use it. The field has taught that native users are not only faster, but their speed is possible because of specific changes that Dr. Jim has found and captured in The Fingerspelling Code.
Dr. Jim Van Manen, author, (2018), 303 pages, soft cover

Feature
Details
Mfg part #
9780985698294
UPC
2018948023
Weight (lbs)
1.38
Country of Manufacture
United States
Author(s)
James W. Van Manen Ph.D.
Deaf Author
No
Publisher
Empyreal Press
Publication Date
2018
Media Type(s)

Yes

No

No

Cover Type
Paperback
Pages
316
Voice Over / Audio
No
Captions
No
Age(s)

No

No

No

Yes

Earn CEUs
No
ISBN
9780985698294
Customer Q&A
Get help from Diglo and other customers who purchased this. Ask a new question.
Customer Reviews
Real people with real opinions. Post your own review.
Manual:
Back to top