Tech-Care Keychain Hearing Aid Battery Tester
A portable, convenient way to carry your hearing aid battery tester, right on your keychain!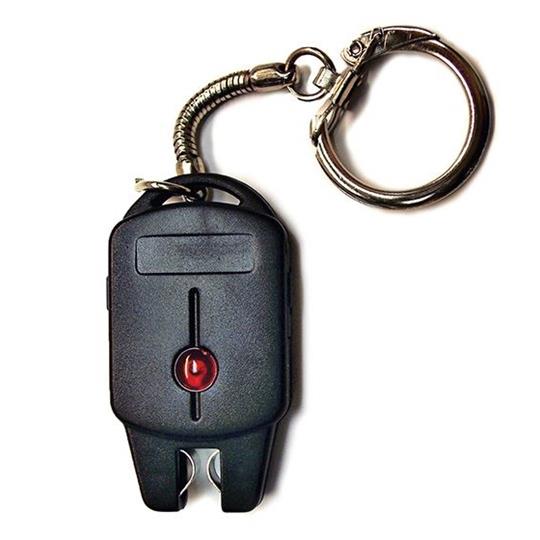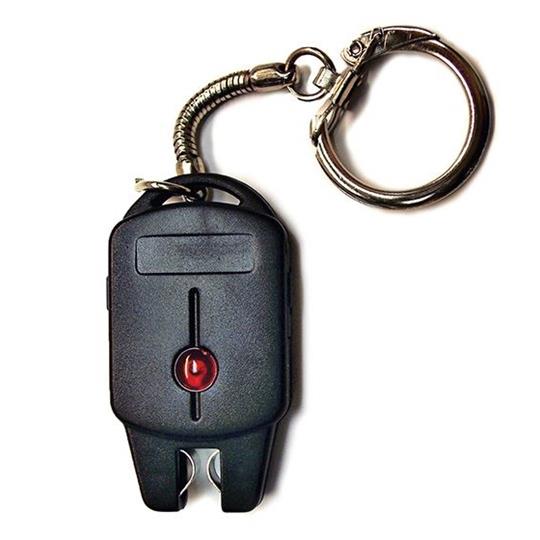 Tech-Care Keychain Hearing Aid Battery Tester
A portable, convenient way to carry your hearing aid battery tester, right on your keychain!
SKU #HC-AUD050 IN STOCK
Ships FREE on Monday
This item will be shipped on Monday. Ground shipping is FREE within the 48 contiguous United States. Expedited shipping options, as well as ground shipping to Alaska, Hawaii, Puerto Rico, or Canada are available for an extra charge.
$3.95
QTY
Lowest price, guaranteed
Overview

Additional Details

Accessories

Q&A

Customer Reviews

Manual
A portable, convenient hearing aid battery tester that also lets you carry up to 2 spare batteries!
Tester is 1" x 1.5" on a 2" keychain
Pocket-size battery tester with keyring; great for travel
Includes 2 spare battery compartments
Red LED indicator lamp
Feature
Details
Brand
Warner Tech Care
Mfg part #
W06031
Weight (lbs)
0.02
Battery operated?
No
Country of Manufacture
China
Customer Q&A
Get help from Diglo and other customers who purchased this. Ask a new question.
Customer Reviews
Real people with real opinions. Post your own review.
Battery tester
Review by Plank on Oct 8, 2018 - Verified Customer
Works great now I know if they are good or not
Awesome
Review by Kelly on Nov 5, 2018 - Verified Customer
I love it and batteries check every time and everyday and love it
Very please
Review by Jean on Nov 14, 2018 - Verified Customer
Tester arrived on time and wrapped very well. Got this for my mother. She's very happy now she can test her batteries instead of changing until she gets a good one. Loves because it is small enough to carry with her. It's real easy to tell if batteries are fresh or not.
great for checking battery life.
Review by Fred on Dec 12, 2016 - Verified Customer
The light signal on this tester determines battery life. If it is very bright then you know it is good. If the light is dim and flickers then it is time to change the battery.
Quick and easy way to test battery!
Review by PS on Feb 1, 2017 - Verified Customer
I got this battery tester for my Dad to use. I am able to use it easily to check his hearing aid batteries, and it works well. The only drawback is that my Dad has difficulty holding the tiny battery, positioning it correctly, and pushing it into the test area. This keeps him from being independent with checking his batteries. If the person who needs to check their batteries has reduced ability to manipulate small items, you may want to get a battery tester that you lay the battery on and slide it to test it. Otherwise, this battery tester does what it is designed to do!
Works great, lasts forever, not expensive
Review by WRL on May 21, 2015 - Verified Customer
I used one of these for years, misplaced it, and was really happy to find it here! It took two days to get here, and no shipping charge. The price is much lower than for other hearing aid battery testers I've found on the Web. I don't think you can do better.
Very pleased
Review by Tater on Mar 31, 2016 - Verified Customer
Have nothing but good to say about Diglo. Order correct, delivery on time and product was what I wanted.
Too early to tell
Review by Steven on Jun 4, 2014 - Verified Customer
So far it works like a charm. The battery tester seems to work and I haven't lost it. I had lost 2 previously within my first 2 weeks. Convenient. But, the reason I wrote too early to tell is that I do not know if it will work in a year or 2 or 5 or 10. I bought a spare in case I lost the one I have. Probably worth the price. I gave it 3 stars because it is too early to tell.
Back to top