Silent Call MyAlert SP100T Smart Phone Transmitter
Sends a signal to any MyAlert Receiver when you receive a cell phone call or text

Rests on top of your cell phone and is activated when the screen lights up or by vibration

Easy two-step setup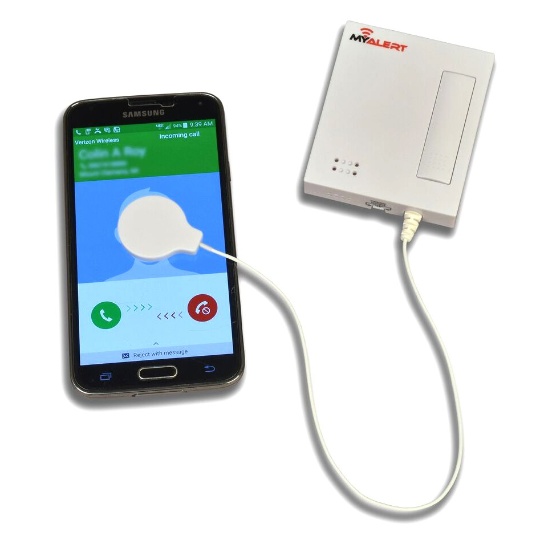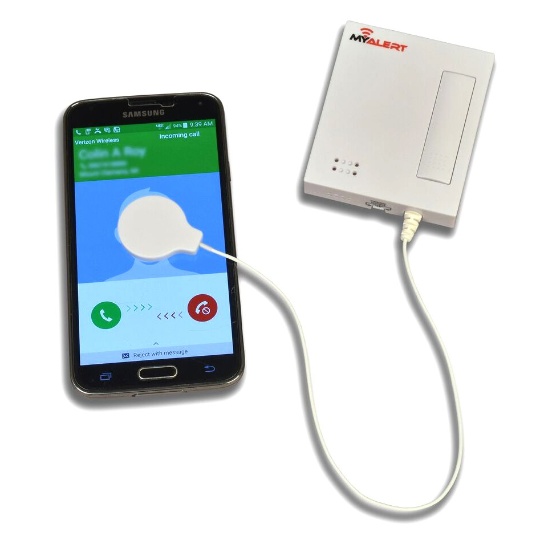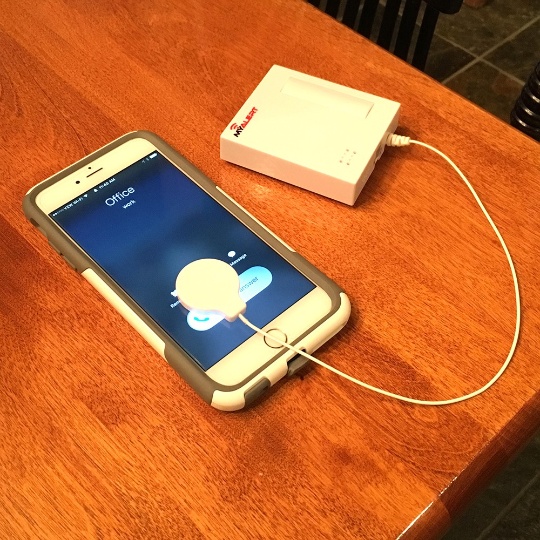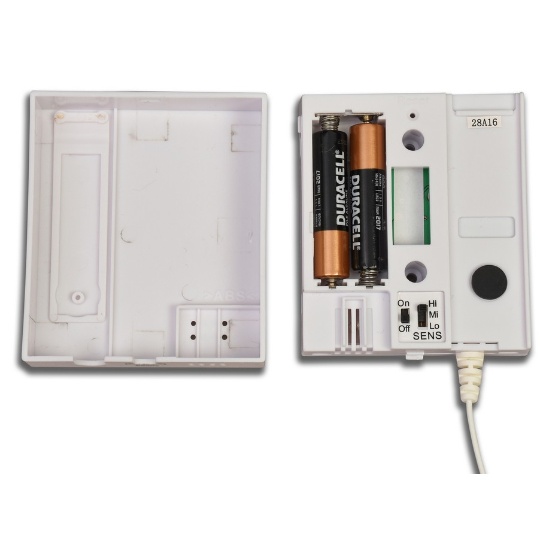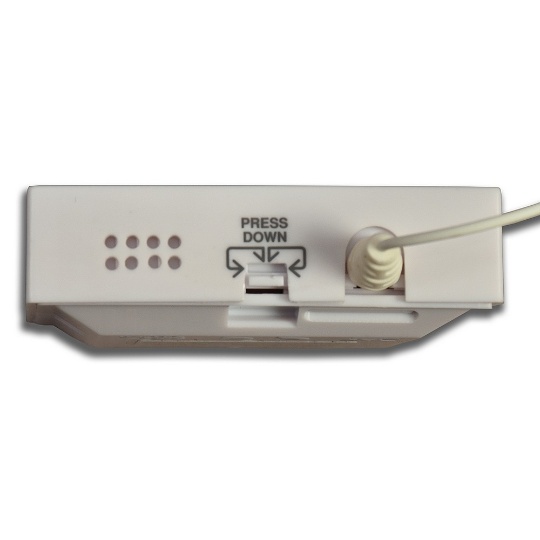 Silent Call MyAlert SP100T Smart Phone Transmitter
Sends a signal to any MyAlert Receiver when you receive a cell phone call or text

Rests on top of your cell phone and is activated when the screen lights up or by vibration

Easy two-step setup

SKU #SC-MA/SP100T DISCONTINUED
$39.95
Overview

Additional Details

Accessories

Q&A

Customer Reviews

Manual
Never miss a cell phone call or text again! The SP100T alerts you when you receive a call, text or email on your cell phone. When paired with a MyAlert receiver, you'll be alerted by bright flashing lights, loud sound and a powerful bed shaker.
Rest easy with the MyAlert system. When paired with a receiver, you get 24/7 safe system supervision, low battery alerts, false alert protection and superior range.
The MyAlert system is completely customizable to your needs. Add transmitters to be alerted to specific events, like sound or doorbell.
Features:
Three sound sensitivity detection levels to fit many different phones
Super loud, adjustable 95dB extra loud alarm
Uses 2 AAA batteries (not included)
Dimensions: 2.75" W x 3" H x 1" D
Cell phone not included
Feature
Details
Brand
Silent Call
Mfg part #
SP100T
UPC
705641247288
Warranty
One year warranty
Color
White
Weight (lbs)
0.25
Battery operated?
Yes (batteries required)
Batteries included?
No
Battery details
(2) AAA Alkaline
Country of Manufacture
China
System
Silent Call MyAlert
Alert Type(s)

Vibration

Flashing Light

Loud Audible

Low Vision / Deaf-Blind

No

No

No

No

Transmitter / Receiver
Transmitter
Alert Trigger(s)

Baby Cry

Carbon Monoxide

Mobile / Smartphone

Doorbell / door knock

Motion

Pager / SOS

Phone / VP

Smoke / Fire

Sound

Severe Weather

No

No

Yes

No

No

No

No

No

No

No

Range (ft)
500
Portable
Yes
Battery backup
Yes
USB charger
No
Customer Q&A
Get help from Diglo and other customers who purchased this. Ask a new question.
Customer Reviews
Real people with real opinions. Post your own review.
Silent Call MyAlert SP100T Smart Phone Transmitter
Review by Will on Aug 8, 2017 - Verified Customer
Ether it will not turn on or doesnt work. has a light but thats it ???? **There are different sensitivity settings you could try. If that doesn't work, contact us and we'll help troubleshoot. - Diglo**
works well
Review by Herb on Oct 22, 2018 - Verified Customer
Needing to be on-call 24-7, this phone transmitter fits the bill. I had another brand but its performance was very spotty. This works every time, even at 2:30 AM!! It does need to be paired with the MyAlert flasher tho, so one needs to buy both items.
Inexpensive product for doing the job of products twice the price.
Review by DAC on Apr 20, 2020 - Verified Customer
We needed an alarm that was loud enough to wake us up when my wife went into a sugar low or high. The alarm on her monitor wasn't loud enough so we placed the sensor on her monitor. This worked great, even on the least sensitive setting it picked up the signal and immediately started the light flashing and the siren went off. I bought two.
Back to top