Silent Call Legacy Series Lamplighter Receiver
Uses table lamp for flashing notification of Legacy Series transmitters

Unique lamp flash pattern and LED indicator lights for each transmitter

Alerts to phone/VP calls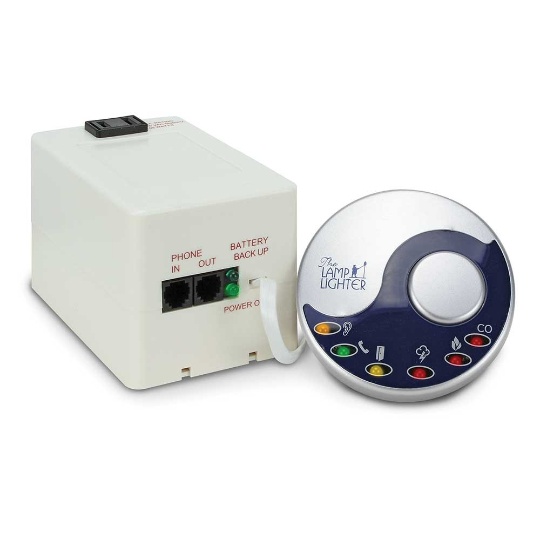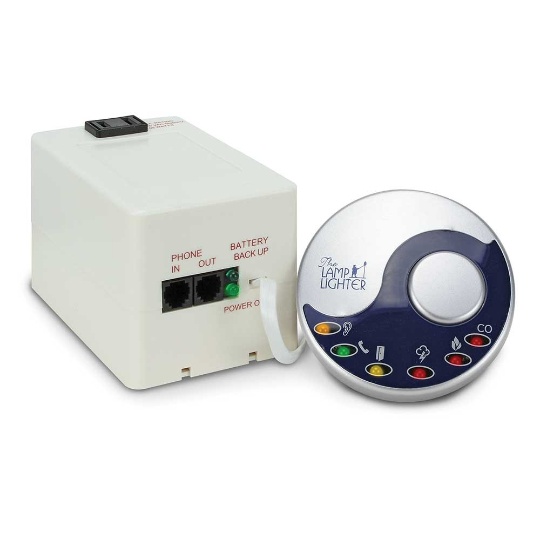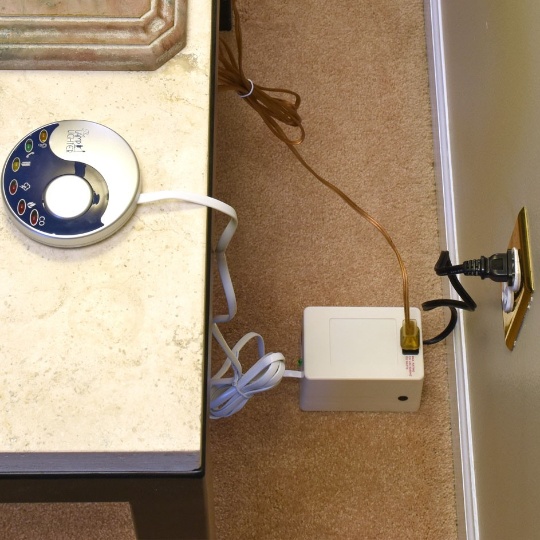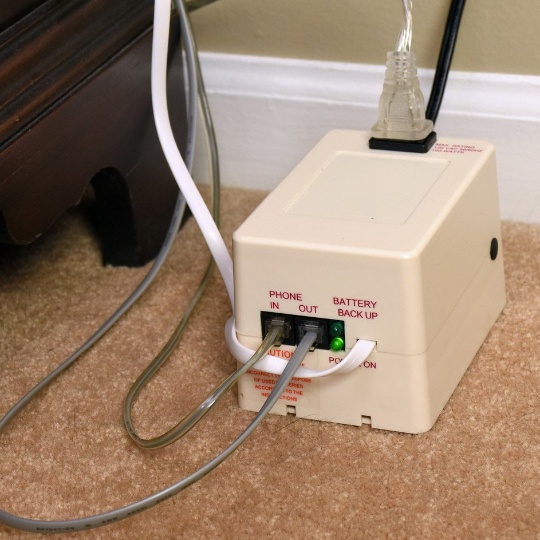 Silent Call Legacy Series Lamplighter Receiver
Uses table lamp for flashing notification of Legacy Series transmitters

Unique lamp flash pattern and LED indicator lights for each transmitter

Alerts to phone/VP calls

SKU #SC-LLREC DISCONTINUED
$99.95
Overview

Additional Details

Accessories

Q&A

Customer Reviews

Manual
Any table lamp becomes an alerting device once plugged into the Lamplighter. When the Lamplighter receives notification from any Legacy Series transmitter, the table lamp flashes a unique pattern to help you distinguish between doorbells, sounds, weather alerts, phone calls, fire and carbon monoxide.
The circular receiver is placed on top of the table and the lamp is plugged into the square base, which is placed under the table.
Features:
Plug in any table lamp for flash notification
Identifies specific Silent Call Legacy Series Transmitters with unique flash patterns and LED indicator lights
Plugs into any standard 110-volt electrical outlet
Alerts you if the lamp is disconnected or turned off
100ft range
Phone jack for telephone/VP call notification
Bed shaker jack (sold separately-see accessories)
Battery backup (batteries pre-installed)
Receiver diameter: 3.375"
Base dimensions: 3" W x 3" H x 4.5" D
Silent Call Promise: 5 Year Warranty, Superior Customer Support and Next Business Day Returns
Silent Call products are manufactured in the US, where they test and inspect every product to ensure the highest level of quality. Silent Call backs their products with this promise: Direct manufacturer 5 year warranty service and warranties serviced directly through Silent Call can expect next business day returns.
How Lamplighter works:
Feature
Details
Brand
Silent Call
Mfg part #
LLS-04
Warranty
Five year warranty
Color
Grey / Silver
Weight (lbs)
1.9
Battery operated?
Yes (batteries required)
Batteries included?
Yes
Battery details
(1) 12VDC NiMH
Country of Manufacture
United States
System
Silent Call Legacy
Alert Type(s)

Vibration

Flashing Light

Loud Audible

Low Vision / Deaf-Blind

No

Yes

No

No

Transmitter / Receiver
Receiver
Range (ft)
800
Expandable
Yes
Portable
No
Battery backup
Yes
USB charger
No
Customer Q&A
Get help from Diglo and other customers who purchased this. Ask a new question.
Customer Reviews
Real people with real opinions. Post your own review.
Wow this new things to me
Review by LB on Jul 17, 2009 - Verified Customer
Seem to me good
Back to top