Silent Call AlarmDock Bluetooth Bed Shaker and Speaker
Wakes you up with loud alarm, strong vibration and flashing lights

Connects to your cell phone and controls alarms through free app

Doubles as wireless speaker and phone stand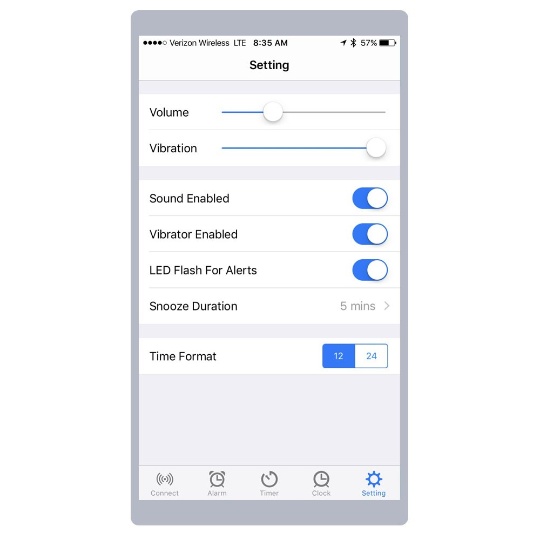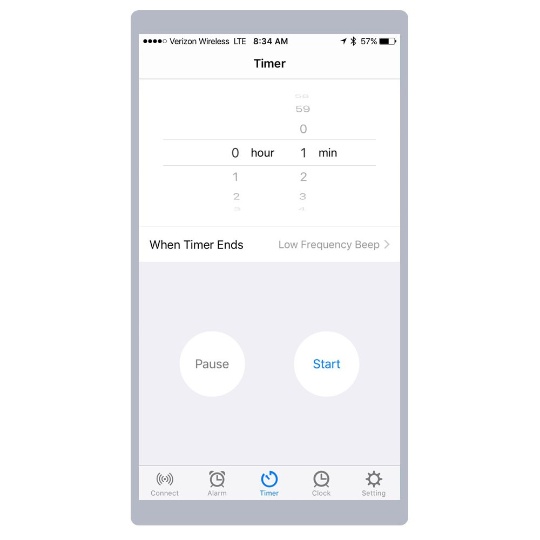 Silent Call AlarmDock Bluetooth Bed Shaker and Speaker
Wakes you up with loud alarm, strong vibration and flashing lights

Connects to your cell phone and controls alarms through free app

Doubles as wireless speaker and phone stand

SKU #SC-ALARMDOCKKIT DISCONTINUED
Retail Price: $99.99Save $0.01
$99.98
Overview

Additional Details

Accessories

Q&A

Customer Reviews

Manual
You can have it all with the AlarmDock! Not only does it wake you up with loud alarm, strong vibration and flashing lights—it doubles as a wireless speaker and phone stand.
Features
Wake up to loud 100dB alarm, bed shaker and / or flashing lights from your phone
Wireless speaker streams music from your phone
Adjust alarm vibration, sound levels, turn on/off lights and snooze duration in free app
Includes USB hub with multiple slots to simultaneously charge phone and wireless speaker and power the bed shaker
10 hours of speaker use with rechargeable battery
3.5mm headset jack
Compatible with Android, iOS, Windows and Mac OS devices
Includes wireless speakers with USB charging cord, bed vibrator with USB power adapter and 4-port USB hub with A/C plug
Feature
Details
Primary Use

Yes

No

Brand
Silent Call
Warranty
90 day warranty for dock 1 year warranty for power supply 5 year warranty for bed shaker
Color
Black
Weight (lbs)
0.92
Battery operated?
No
Country of Manufacture
China
Alert Type(s)

Vibration

Flashing Light

Loud Audible

Yes

No

Yes

Tone Control
Yes
Dual Alarms
No
Battery backup
No
Built-in USB charger
Yes
Bluetooth
Yes
Smartphone Compatibility

Yes

Yes

Expandable
No
Customer Q&A
Get help from Diglo and other customers who purchased this. Ask a new question.
Customer Reviews
Real people with real opinions. Post your own review.
App failure
Review by on Feb 2, 2023 - Verified Customer
I am waiting for return authorization from you. I called Silent Alarm and was told to return product since the app doesn't work and they are unable to fix since company who created app is no longer in business. Disappointed that you even sold me the product. Please pull from website
Diglo Response:
Hey Sandykyle, I apologize that this happened. We just found out earlier this week the app for this item no longer works and we are working on pulling it from our website. I will send you a return authorization shortly for this item. Kind Regards, The Diglo Team
Offers a variety of ways to wake up, and is easy to set up
Review by Dacv on Oct 7, 2019 - Verified Customer
Had some difficulty in pairing at first, but it's easy now.
Back to top