Servox Digital XL Electro Larynx Speech Aid
The Servox digital XL speech aid is a high quality, NEW edition of the well-known SERVOX digital. It offers individuality by the ability to adjust and save a variety of sound frequency settings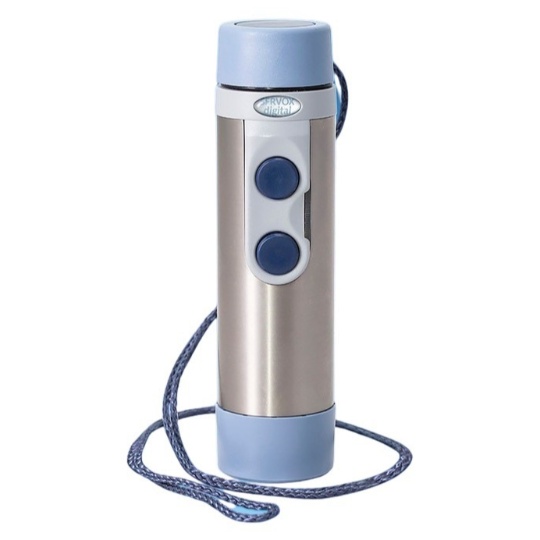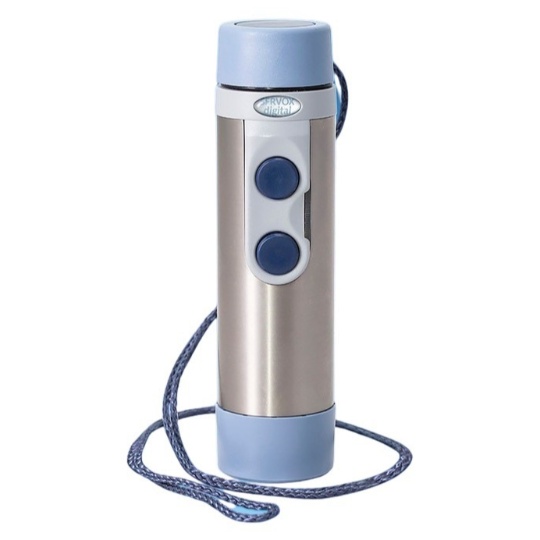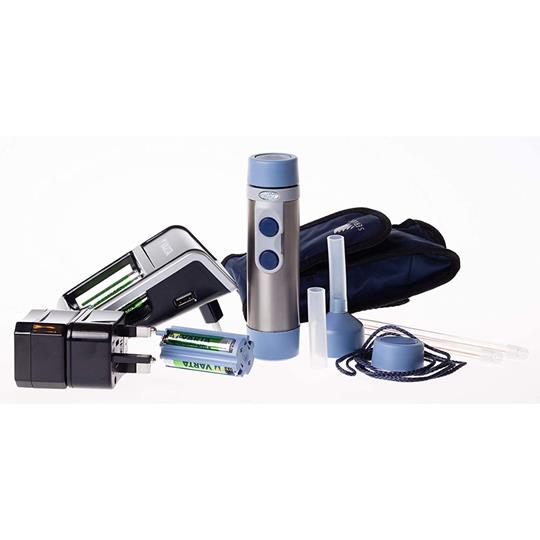 Servox Digital XL Electro Larynx Speech Aid
The Servox digital XL speech aid is a high quality, NEW edition of the well-known SERVOX digital. It offers individuality by the ability to adjust and save a variety of sound frequency settings

SKU #HC-SERVOX-XL IN STOCK
Ships FREE on Monday
This item will be shipped on Monday. Ground shipping is FREE within the 48 contiguous United States. Expedited shipping options, as well as ground shipping to Alaska, Hawaii, Puerto Rico, or Canada are available for an extra charge.
Retail Price: $1050.00Save $262.71
$787.29
QTY
Lowest price, guaranteed
Overview

Additional Details

Accessories

Q&A

Customer Reviews

Manual
Enjoy up to double the talk time between charges due to its modern, new power management system. The battery performance has been significantly increased thereby extending speaking time by more than 50% compared to the previous model. And you no longer need to use expensive, hard-to find batteries.
Features:
Two screw caps for additional customization of sound nuances
Includes AAA rechargeable NiMH batteries; can use regular alkaline
Battery life optimized for 50% better performance
New high-tech battery charger- commercially available and lightweight
Charging time; 4-5 hours
Diverse selection of mouth tube adapters


Protective belt pouch includes compartment to hold extra set of batteries as well as the additional battery holder as a back up
Travel adapters for recharging in nearly every country in the world


Two year warranty
Feature
Details
Mfg part #
TR1327
UPC
855347004095
Color
Grey / Silver
Weight (lbs)
2.53
Battery operated?
Yes (batteries required)
Batteries included?
Yes
Battery details
(4) AAA NiMH
Country of Manufacture
Germany
Customer Q&A
Get help from Diglo and other customers who purchased this. Ask a new question.
Customer Reviews
Real people with real opinions. Post your own review.
Thank
Review by Jo Bleak on Dec 20, 2019 - Verified Customer
Hi,my name is Jo. I am a user of this product and it's really helped me. Especially since im older. My husband has hearing aids so he couldn't hear me as well with my old device. Now,he can hear me perfectly. Thank you so much Servox for changing my life. Jo
Back to top