Serene Innovations UA-50 Business Phone Amplifier
Provides louder and clearer calls on virtually any business telephone
45dB amplification, ideal level for those who constantly ask the speaker to repeat themselves
Tone control defines and enhances sound quality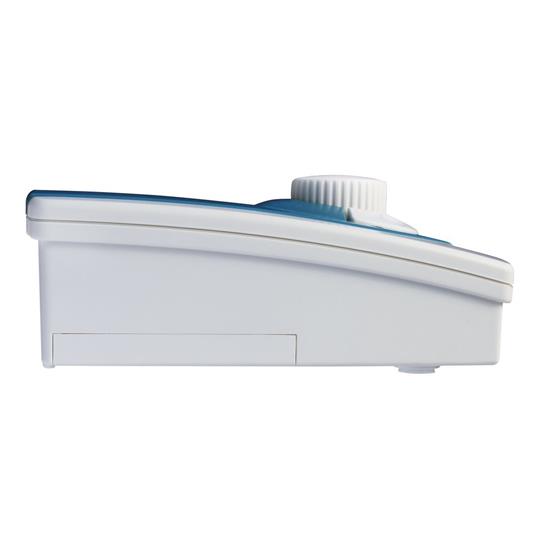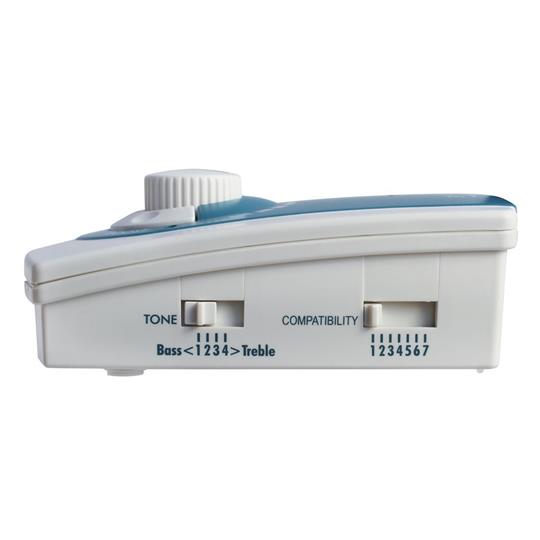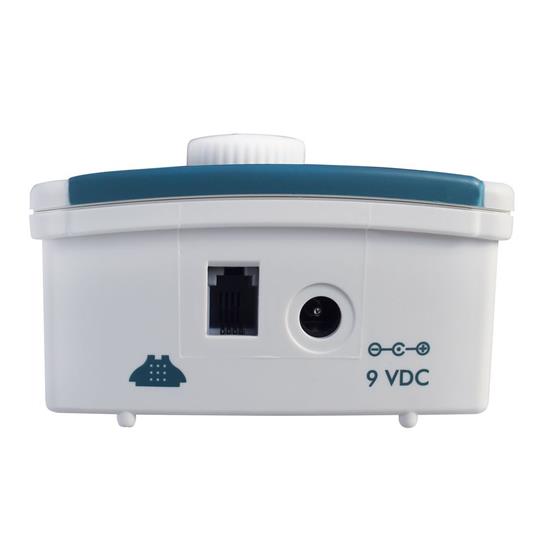 Serene Innovations UA-50 Business Phone Amplifier
Provides louder and clearer calls on virtually any business telephone
45dB amplification, ideal level for those who constantly ask the speaker to repeat themselves
Tone control defines and enhances sound quality
SKU #HC-UA50 IN STOCK
Ships FREE today
Most in-stock orders placed before 2pm CT (Mon-Fri) ship the same day. Ground shipping is FREE within the 48 contiguous United States. Expedited shipping options, as well as ground shipping to Alaska, Hawaii, Puerto Rico, or Canada are available for an extra charge.
Retail Price: $83.95Save $2.25
$81.70
OPTION:

QTY
Lowest price, guaranteed
Overview

Additional Details

Accessories

Q&A

Customer Reviews

Manual
Connect this telephone amplifier to your business phone for loud and clear calls that are amplified up to 170 times louder on your handset or headset.
Features:
45dB amplification
Tone control
Can be used with any headset with an RJ9 plug
Works with virtually all business telephones
Digital Sound Processing technology eliminates virtually all distortion, echo effects and unwanted static
Automatic Gain Control optimizes the sound level for superior listening comfort
AC adapter included (9V battery optional)


Feature
Details
Brand
Serene Innovations
Mfg part #
UA-4020
UPC
6932878100602
Warranty
One year warranty
Color
White
Weight (lbs)
0.85
Battery operated?
Yes (batteries optional)
Batteries included?
No
Battery details
(1) 9V Alkaline
Country of Manufacture
China
Customer Q&A
Get help from Diglo and other customers who purchased this. Ask a new question.
Customer Reviews
Real people with real opinions. Post your own review.
Good
Review by Lola on Jul 12, 2017 - Verified Customer
I have just started using the product and so far, it has worked well
Miracle!
Review by Amy on Sep 1, 2017 - Verified Customer
I had difficult time to use my office phone for a very long time. This device removed mental and physical burden from my daily work. I am so happy that I can use the phone now like everybody else. Through this device, I can hear the clearer sound. It helps me too. I am a cochlear implant user. My corrected hearing level is about 50dbs.
very satisfied
Review by Jamie rose eyewear on Nov 7, 2017 - Verified Customer
very satisfied with the product. super fast shipping
Excellent
Review by Brad on Nov 21, 2016 - Verified Customer
Works great. Loud and clear. Especially like the volume knob. Much easier to use then slide bars.
Excellent
Review by Michelle on Sep 27, 2013 - Verified Customer
This really works for me. Much better than the one I had previously. I can actually hear on the phone now!
Loud & Clear
Review by Greg on Mar 31, 2015 - Verified Customer
Works great!! Gives enough amplification on low setting for most calls (my hearing threshold is above 50 dB). Sound is very clear even when I crank it up.
Works like a Charm
Review by Mark G on Apr 18, 2016 - Verified Customer
Exactly what I needed. Got new phone system and could not get enough volume out of the handset. This does the trick. More than enough volume!
Excellent
Review by Rick on Sep 19, 2014 - Verified Customer
I am very satisfied with this product and I am now able to hear and understand much better on the phone. It has plenty of volume capacity. I am seriously considering buying 2 more for our office phones. Furthermore, the ordering process from Diglo was simple and quick, better than many sites I have ordered from.
Manual:
Serene Innovations UA50 User Manual - Download
Back to top