Serene Innovations HearAll Cell Phone Amplifier SA-40
Pairs with any Bluethooth® cell phone

40dB amplification, ideal level for those who are constantly asking the caller to repeat themselves

Tone control defines and enhances sound quality

Padded speaker grill for added co...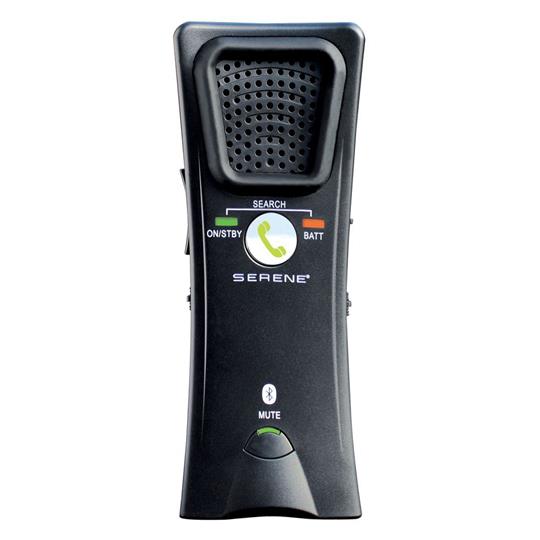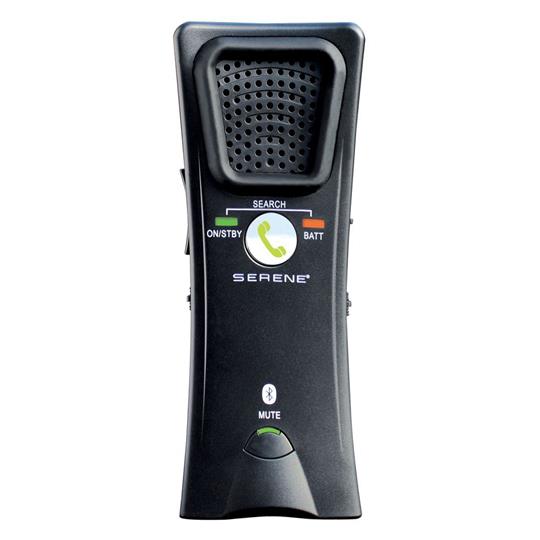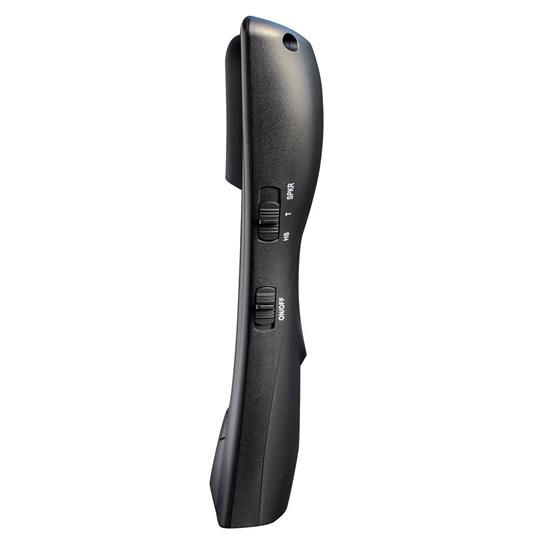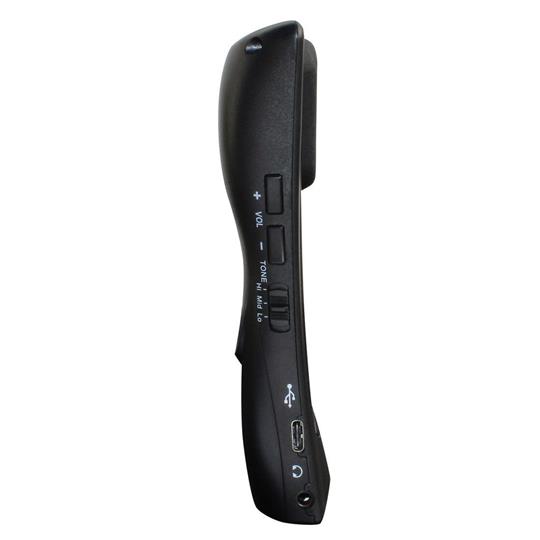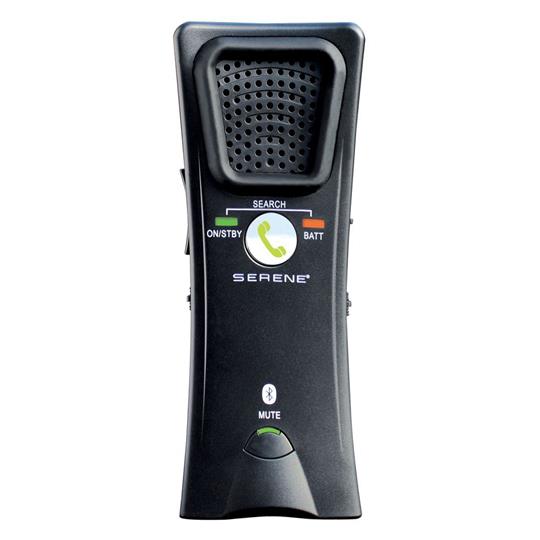 Serene Innovations HearAll Cell Phone Amplifier SA-40
Pairs with any Bluethooth® cell phone

40dB amplification, ideal level for those who are constantly asking the caller to repeat themselves

Tone control defines and enhances sound quality

Padded speaker grill for added co...
MORE
SKU #HC-SA40 IN STOCK
Ships FREE on Monday
This item will be shipped on Monday. Ground shipping is FREE within the 48 contiguous United States. Expedited shipping options, as well as ground shipping to Alaska, Hawaii, Puerto Rico, or Canada are available for an extra charge.
Retail Price: $129.95Save $10.00
$119.95
QTY
Lowest price, guaranteed
Overview

Additional Details

Accessories

Q&A

Customer Reviews

Manual
Looking for additional volume on your cell phone? With the SA-40, you can hear every word, even in noisy environments. No more muffled words or straining to hear! With amplification up to 100 times louder (40dB), tone control and t-coil mode, you can understand the conversation, with or without your hearing aid!


Features:
Wireless handset that pairs with virtually any Bluetooth® cell phone
Range approximately 30 feet between HearAll and paired cell phone
40dB of amplification allows you to hear ever word, even in noisy environments
Adjustable tone control allows you to select the best frequency for your hearing loss
Latest Digital Sound Processing, technology eliminates static and distortion
Padded speaker for comfort and noise isolation
T-coil mode sends sounds directly to a t-coil hearing aid for exceptional clarity
Speakerphone mode, together with included clip, allows for hands-free calls
Easily mountable magnetic visor clip for hands-free conversations in cars
Rechargeable Li-Ion Battery
Talk time: up to 10 hours
Standby time: up to 14 days
Dimensions: 5.5" L x 2" W x 1.3" H
Bluetooth v2.1 +EDR profiles: HFP, HSP, A2DP
Feature
Details
Brand
Serene Innovations
Mfg part #
SA 40
UPC
39517598779
Warranty
One year limited warranty
Color
Black
Weight (lbs)
0.81
Battery operated?
Yes (batteries required)
Batteries included?
Yes
Battery details
(1) 3.7V Lithium Ion
Country of Manufacture
China
Customer Q&A
Get help from Diglo and other customers who purchased this. Ask a new question.
I'll this work with a t-coil-less digital hearing aid?
Yes, this will provide up to 40 db of amplification and does not require a t-coil hearing aid to work. As long as your mobile device is Bluetooth enabled, the SA40 handset will be able to pair with it.
from the
Diglo Team
,
01/03/22
Customer Reviews
Real people with real opinions. Post your own review.
Have trouble hearing on a cell phone? This product is your answer!
Review by Liam on Mar 1, 2018 - Verified Customer
I rarely write product reviews, but in this case I'm making an exception. Before I purchased this amplifier I rarely was able to make phone calls on my cell phone, Hear All changed all that. The amplification is more than adequate; in fact, it is so loud you may need to consider that other folks will be able to hear your conversation. That said, the volume control comes in handy, both on the amplifier as well as your cell phone itself. You can leave your cell phone on your desk or in your pocket and simply use the amplifier itself to answer calls. Highly recommend it.
Great Product
Review by Don on Mar 31, 2018 - Verified Customer
My husband could hear better over his phone than he has in years. It was great. He enjoys getting phone calls now.
Finally! I can enjoy a phone conversation!
Review by Jan on May 15, 2017 - Verified Customer
After a lifetime of hearing loss I have a deeply ingrained aversion to talking on the phone. It's never been pleasant. I've tried everything. And even after finally finding great hearing aids a few years ago, I still haven't been able to hear very well on the cell phone. But I keep trying. A couple of weeks ago I tried this. I'm SO GLAD I did! At home I love using the speaker option. The sound is crisp, clear and loud. It pairs with my iPhone in a snap and seems to hold a charge nicely. The people I talk with on the phone say they notice something different - but not in a bad way. They can hear me just fine too. Try it - you won't regret it.
Excellent
Review by Karen on Jan 12, 2016 - Verified Customer
We absolutely love this! Works great for hearing impaired!
THE HEAR ALL HAS THE POTENTIAL TO PROVIDE ACCESS TO CELL PHONES FOR M
Review by PAM on Feb 17, 2015 - Verified Customer
We have tried the Hear All with a couple of our clients who are hard of hearing already and they feel that this product will make it possible for them to use their cell phones more successfully- not only in a quiet environment, but in a noisy car as well. We were surprised at how much the device amplifies, and the three tone settings can help even more. The pairing process is easy and the handset is a good size and easy to handle for older and younger clients as well. We will be recommending this product to our clients from now on- Thank you!
It works so well!
Review by Barbara on Mar 2, 2020 - Verified Customer
Previously I used my cell phone only for absolutely necessary phone calls because i could not hear well at all on phones. Conversations were frustrating for me and awkward for the other person because they had to repeat things...often a couple of times. This product solved that problem. It was easy to pair, and after charging the battery initially I soon had everything set up and I was on the phone testing it out. I got amazing results. I prefer the speakerphone option because I wear hearing aids and like that better, but I'm getting accustomed to placing the device next to my ear, too. It has made all the difference in the world. I am very pleased and would recommend the product. I may actually learn to "like" talking on the phone again after years of avoiding it whenever possible.
Back to top