Serene Innovations CentralAlert Mini Notification System
The Serene Innovations CentralAlert Mini Notification System includes the CentralAlert doorbell with the CA-CX Phone Signaler, so deaf and hard of hearing individuals can be notified when someone is at the door, and of i...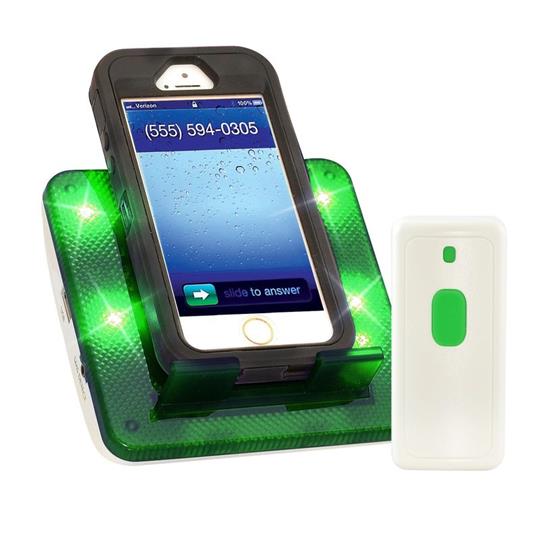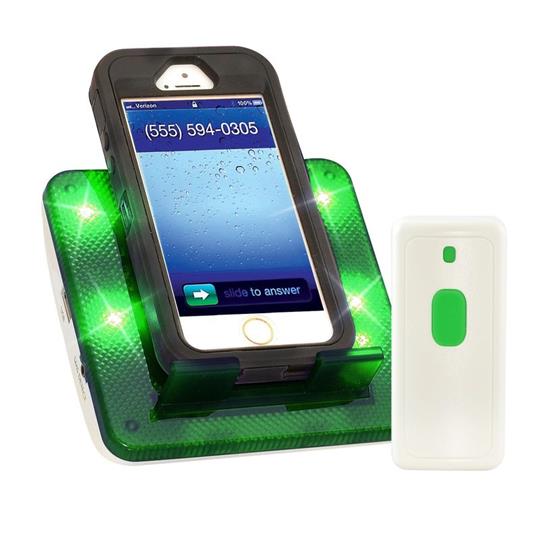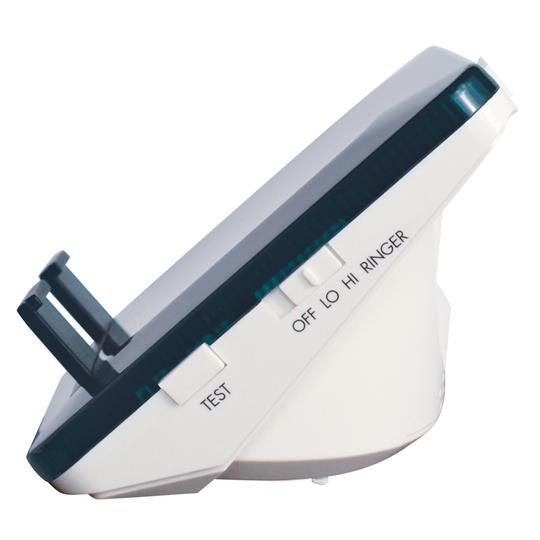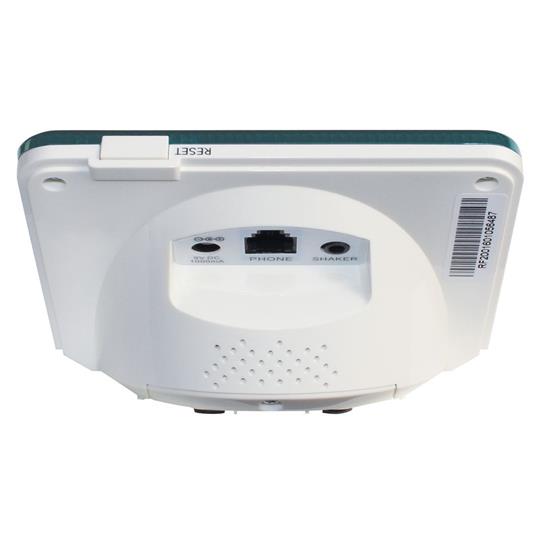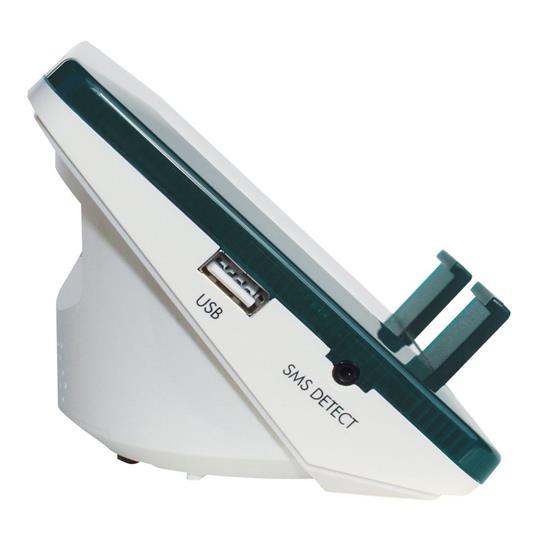 Serene Innovations CentralAlert Mini Notification System
The Serene Innovations CentralAlert Mini Notification System includes the CentralAlert doorbell with the CA-CX Phone Signaler, so deaf and hard of hearing individuals can be notified when someone is at the door, and of i...
MORE
SKU #HC-CAMINI IN STOCK
Ships FREE today
Most in-stock orders placed before 2pm CT (Mon-Fri) ship the same day. Ground shipping is FREE within the 48 contiguous United States. Expedited shipping options, as well as ground shipping to Alaska, Hawaii, Puerto Rico, or Canada are available for an extra charge.
$101.00
QTY
Lowest price, guaranteed
Overview

Additional Details

Accessories

Q&A

Customer Reviews

Manual
The Serene Innovations CA-CX is a cell phone and home phone sensor/transmitter that has a loud ringer and bright flasher to notify you know when there's an incoming call, Skype or FaceTime™ calls and SMS messages. Connect the bed shaker to be notified even when you sleep. Includes a doorbell so you can be alerted when someone is at the door.
Features:


Plug in your landline phone or set your cell phone to vibrate mode and place it on the CA-CX phone sensor

Compatible with home landline phones, cell phones, VP, Skype and FaceTime

Compatible with cell phones with vibrate mode; activated after 3 seconds of vibration

USB port for cell phone charging

Unique green flashing patterns and adjustable ring tones distinguish between landline calls, cell phone calls and Skype

Missed call or SMS message indicator light for the cell phone

2.5mm to 3.5mm cable included for phones that are not being detected: connect cable into audio jack of CA-CX

2.5mm to 3.5mm cable can also be plugged into audio jack of computer or tablet for audible alerts such as Facebook messages, video chats, etc.

Detects and alerts to WEA (Wireless Emergency Alerts if provided with cell phone service) public emergency broadcast warnings

Battery backup (4 AA batteries not included)

Jack for bed shaker (sold separately)

Includes:
CA-CX Phone sensor with AC power adapter

Short 2.5mm to 3.5mm cable

Phone cord

Doorbell sensor
Feature
Details
Brand
Serene Innovations
Mfg part #
CA-1003
UPC
039517598854
Warranty
One year limited warranty
Color
White
Weight (lbs)
1.15
Battery operated?
Yes (batteries optional)
Batteries included?
No
Battery details
(4) AA Alkaline
Country of Manufacture
China
System
Serene CentralAlert
Alert Type(s)

Vibration

Flashing Light

Loud Audible

Low Vision / Deaf-Blind

No

Yes

Yes

No

Transmitter / Receiver
Transmitter(s) and Receiver(s)
Alert Trigger(s)

Baby Cry

Carbon Monoxide

Mobile / Smartphone

Doorbell / door knock

Motion

Pager / SOS

Phone / VP

Smoke / Fire

Sound

Severe Weather

No

No

Yes

Yes

No

No

Yes

No

No

No

Range (ft)
200
Expandable
Yes
Portable
No
Battery backup
Yes
USB charger
Yes
Customer Q&A
Get help from Diglo and other customers who purchased this. Ask a new question.
I have an iPhone 13 and there is no way to plug the iPhone into the CA-CX unit. What do I need to do? Thanks Carver Farrar
To use the CACX, set your cell phone to vibrating notifications and put the phone in the CACX. The phone's vibrations of incoming calls, texts, and other messages will trigger the unit to notify you. The cell phone does not plug into the CACX. Please let us know if you have any other questions. Best, The Diglo Team
from the
Diglo Team
,
08/09/22
Customer Reviews
Real people with real opinions. Post your own review.
Great except for the little bright teal light that is always on
Review by Jane on Nov 9, 2017 - Verified Customer
It works perfectly, and is amazing for use as a cell phone alert. I also have been using it as an alarm clock, by setting the alarm on my phone , then setting it to vibrate. The actual color of the unit I received is a lot more teal than green, but luckily I love teal. :) The only complaint I have is that the light that indicates the unit is on is very bright and stays on as long as the unit is on. As a deaf person, I am used to lights as a way to wake up, and much prefer darkness to sleep. It's taking a lot of getting used to, learning to sleep with this on. It's like having a teal nightlight beside my bed.
Ingenious Design -- But Underpowered
Review by Matthew K. on May 6, 2014 - Verified Customer
This system is ingeniously designed to work with any cellphone that has an adjustable vibrating alert for voice and data calls. It responds perfectly to my iPhone 5 once I've configured the phone's notifications to use the "vibrate" mode. A serious flaw is the SMS cord, which has to be attached to the phone's headphone jack. The iPhone 5's jack is on the bottom of the phone, so the phone has to be placed sideways, in landscape mode, in order to use the SMS cord. This blocks some of the flashing lights. I also found the unit's flashing lights and siren were not bright or loud enough to rouse me from a deep sleep, so I've connected the unit to a CA-360 unit, where it does a fine job as a wireless adjunct. A simpler and less expensive wireless unit that allows a vibrating cell phone to alert the CA-360 would have been the ideal purchase for me. ***Manufacturer's response** We thank you for your purchase of our Central-Alert Mini System. The system alerts user on incoming mobile and SMS calls by detecting phone vibration. Phone vibration longer than 2 second is needed in order to detect. The short SMS cord that came with the system is meant for use with an older mobile phone. Many older phones provide no vibration on SMS call; or their vibration may be too short and can not be detected. Since you have a smart phone (iPhone or Android) you don't need to use the SMS cord. You can easily customize your iPhone 5 to have a 3 second vibration on a SMS call. This will activate Central Alert Mini like a regular mobile call. Your phone should now be placed upright and not blocking the flasher. Please refer to Page 8 of our product manual on iPhone vibration customization. We appreciate you giving this a try and inform us on any comment.
Back to top