Sennheiser Set 880 Digital Wireless TV Listening System
Sennheiser's Set 880 Wireless TV Listening System delivers crystal clear, enhanced sound to users with changing hearing needs. Listening enjoyment is guaranteed with intuitive features including pre-set hearing pro...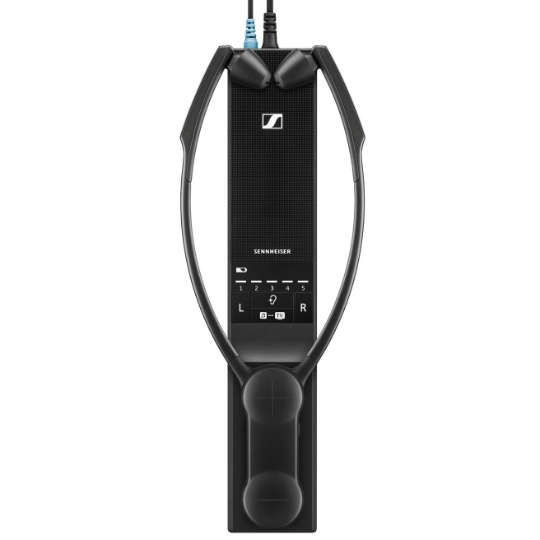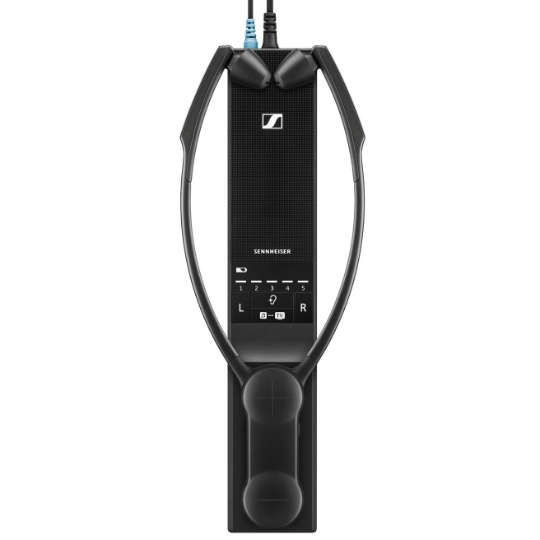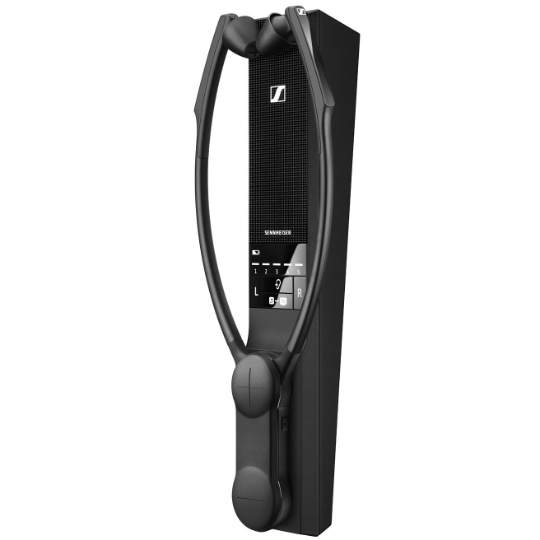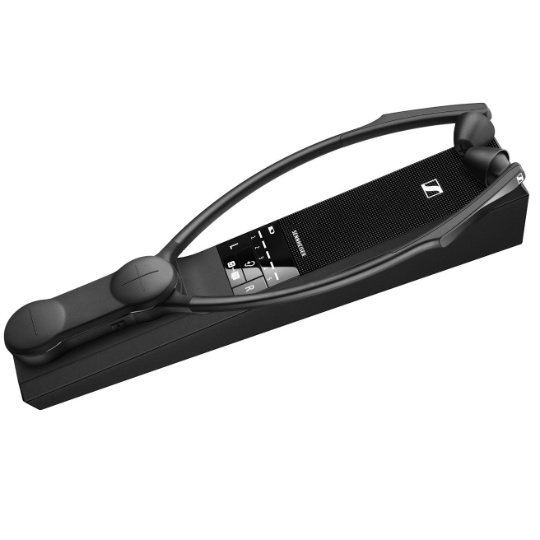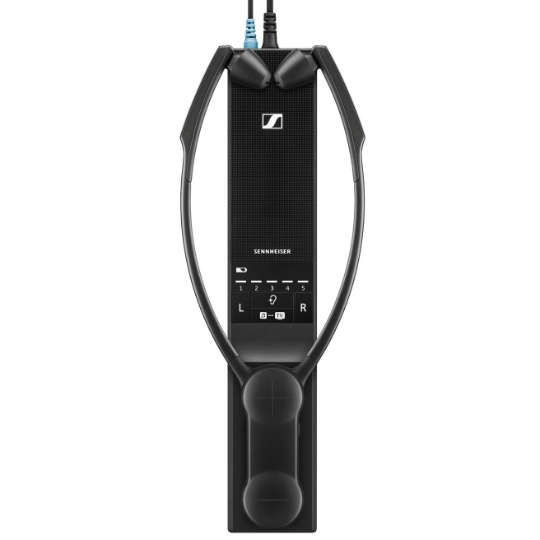 Sennheiser Set 880 Digital Wireless TV Listening System
Sennheiser's Set 880 Wireless TV Listening System delivers crystal clear, enhanced sound to users with changing hearing needs. Listening enjoyment is guaranteed with intuitive features including pre-set hearing pro...
MORE
SKU #HC-SET880 IN STOCK
Ships FREE today
Most in-stock orders placed before 2pm CT (Mon-Fri) ship the same day. Ground shipping is FREE within the 48 contiguous United States. Expedited shipping options, as well as ground shipping to Alaska, Hawaii, Puerto Rico, or Canada are available for an extra charge.
$309.95
QTY
Lowest price, guaranteed
Overview

Additional Details

Accessories

Q&A

Customer Reviews

Manual
As we age, our ears need some assistance in order to pick up speech effortlessly or enjoy music to the full. This is not only a matter of overall volume but also of processing the audio signal as a whole. So, just turning the TV louder is no solution, apart from the fact that it disturbs the people around us. Enter the Sennheiser Set 880: It lets you personalize your listening experience according to your needs, without affecting your environment. The Set 880 can be connected to two audio sources at once, so you don't have to unplug and plug in just to switch between TV and radio, for example. Rediscover the joys of listening to your home audio equipment.
Crisp and clear
The Set 880 delivers the boosted sound of your TV and radio sound directly to your ears, without any distractions, so no details will be lost. With a choice of five different preset hearing profiles you always have the right one at hand to optimize speech or music. You can shift the left/right volume balance to improve sound for a "weaker" ear. You can even switch from stereo to mono to get the full audio content in each ear. A unique feature is the Speech Intelligibility function: It reduces TV background noise for you to follow spoken dialog effortlessly. You will see how much more fun it is watching TV or listening to music when the sound is tailored to your needs.
Compact and unobtrusive
Though it brims with features, the Sennheiser Set 880 is sleek and slim. Its lightweight under-the-chin headset applies no pressure to the head, adjusts automatically as you put it on, and does not interfere with your hairstyle or your glasses. Advanced wireless technology ensures a stable connection to the docking station within the range of up to 70 m (200 ft). So, you can go to the kitchen to get a drink while still listening to your program. No need to worry about the battery, either. With up to 18 hours from a single charge the Set 880 lets you listen as long as you like. It recharges automatically as soon as you put the headset on the docking station.
Simple and easy
From unboxing to the actual listening session, with the Set 880 you always know exactly what to do. Setup is extremely easy and straightforward. Buttons are few, large and clearly marked, so you don't need glasses to identify them. The same goes for the easy to read LEDs that indicate the battery and connection status at a glance. The Set 880 even switches on and off automatically, so its battery will not run flat accidentally.
What's in the box?
Headphones with built-in Li-Polymer rechargeable battery
Docking station
1 pair of ear pads for small ears
Power supply with national adapters for EU, UK, US and AUS
TV Optical cable for digital audio out
TV Connection cable 3.5 mm for headphone audio out
Instruction manual
Feature
Details
Brand
Sennheiser
Mfg part #
506818
UPC
615104270398
Color
Black
Weight (lbs)
2.29
Battery operated?
Yes (batteries required)
Batteries included?
Yes
Battery details
(1) Non-removable Lithium Polymer
Country of Manufacture
Germany
Technology
Radio Frequency
Wearing Style
Stethoscope
Expandable
Yes
Wireless Range (ft)
200
Tone Control
Yes
Balance Control
Yes
Built-In Mic
No
Rechargeable
Yes
Hours of Use
18
Customer Q&A
Get help from Diglo and other customers who purchased this. Ask a new question.
Customer Reviews
Real people with real opinions. Post your own review.
System is awesome.
Review by on Jun 23, 2022 - Verified Customer
System 880 is awesome.
Diglo Response:
We are happy you are enjoying your new TV listening system, thank you for reviewing the product!
Fantastic sound!
Review by on Jun 7, 2022 - Verified Customer
I got the Sennheiser 880 TV headphones to replace my 10 year old Sennheiser set. Wow, what an upgrade in sound! It's like surround sound. I hear the voices near my ears, and the other TV show sounds seem to be coming from behind me as well as in front of me. Very easy to hear and understand dialog now, even though I have moderately severe hearing loss. I love that the charger lies flat on the shelf beside the TV. The charge lasts a long time. I like how the sound starts out soft when I put the headset on, and gradually builds to the volume I've set. The only issue I have is that the headphones start to make my ears hurt after about 30 minutes of use. I've tried all the earpieces that came with the set, but still have the problem. It seems to be due to the amount of tension the "arms" apply to my head when I'm wearing the headphones. Hopefully they will loosen up with time. Highly recommend! Well worth the price. Audiologist quality product.
Diglo Response:
We are pleased to hear you are happy with your new Sennheiser TV listeners and hope these last just as long as your last pair did! For wearing them, perhaps trying to move the arms back and forth a few times will help to loosen them up and make them more comfortable. Should you need any assistance please let us know, we are always happy to help!
880 head phones
Review by on May 30, 2022 - Verified Customer
Best clear sound. Big different between my rr 840 and 880. Light fitting battery life is great
Diglo Response:
Thank you for your review! These do have great battery life, and are very clear.
Back to top