Sennheiser RR Flex Receiver (for Flex 5000 System)
Replacement or additional RR FLEX headphone receiver for use with FLEX 5000 TV amplifying system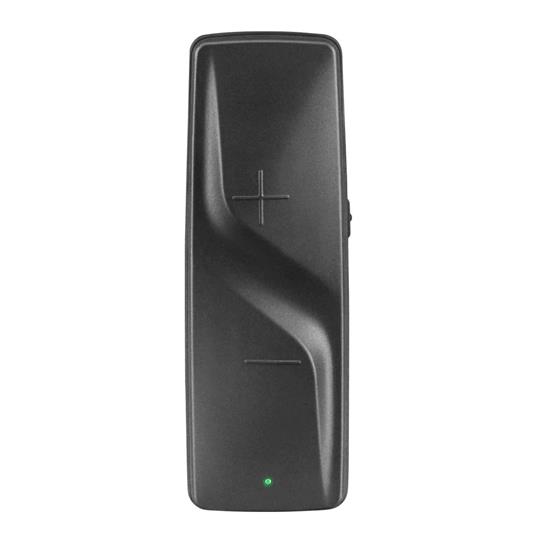 Sennheiser RR Flex Receiver (for Flex 5000 System)
Replacement or additional RR FLEX headphone receiver for use with FLEX 5000 TV amplifying system
SKU #RRFLEX IN STOCK
Ships FREE on Monday
This item will be shipped on Monday. Ground shipping is FREE within the 48 contiguous United States. Expedited shipping options, as well as ground shipping to Alaska, Hawaii, Puerto Rico, or Canada are available for an extra charge.
$139.95
QTY
Lowest price, guaranteed
Overview

Additional Details

Accessories

Q&A

Customer Reviews

Manual
Supplemental headphone receiver with built-in Lithium-polymer rechargeable battery for FLEX 5000 RF digital wireless TV amplifying system
Feature
Details
Brand
Sennheiser
Mfg part #
506821
UPC
615104270428
Warranty
2 years
Color
Black
Item Dimensions
3.4"H x 1.2"W x 1"D
Weight (lbs)
0.95
Battery operated?
Yes (batteries required)
Batteries included?
Yes
Battery details
Built-in Lithium Polymer
What's included?
Clip-on Receiver, Mini-Charger, Power Supply with multiple country Adapters (EU, UK, US, and (AU)
Country of Manufacture
China
Customer Q&A
Get help from Diglo and other customers who purchased this. Ask a new question.
Customer Reviews
Real people with real opinions. Post your own review.
Back to top