Plantronics EncorePro 540 3-in-1 Headset
Three easily swappable wearing styles-over the ear, behind the neck and over the head

Microphone reduces background noise and interference

Lightweight design and soft ear cushion for all day comfort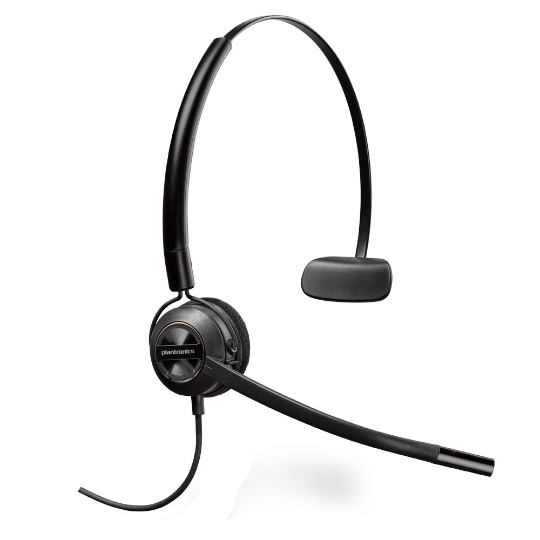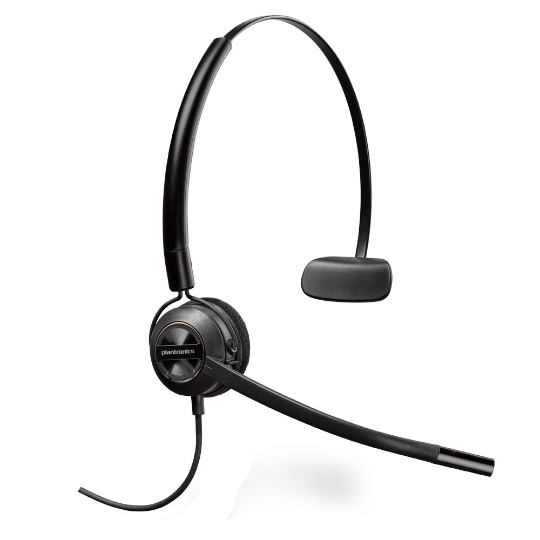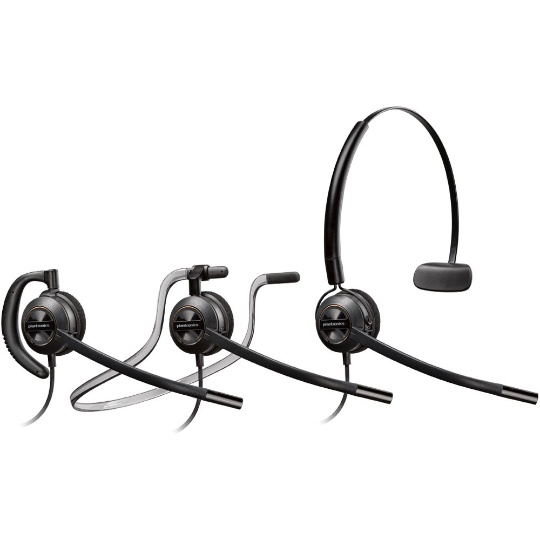 Plantronics EncorePro 540 3-in-1 Headset
Three easily swappable wearing styles-over the ear, behind the neck and over the head

Microphone reduces background noise and interference

Lightweight design and soft ear cushion for all day comfort

SKU #HC-HW540 IN STOCK
Ships FREE today
Most in-stock orders placed before 2pm CT (Mon-Fri) ship the same day. Ground shipping is FREE within the 48 contiguous United States. Expedited shipping options, as well as ground shipping to Alaska, Hawaii, Puerto Rico, or Canada are available for an extra charge.
Retail Price: $122.00Save $53.14
$68.86
OPTION:

QTY
Lowest price, guaranteed
Overview

Additional Details

Accessories

Q&A

Customer Reviews

Manual
Experience the no-compromise flexibility of the EncorePro 540. Its convertible design provides a choice of three wearing styles for personalized all day comfort, without compromise of performance.
Simplify your headset inventory with a single model that serves multiple user preferences. With tuned wideband audio and a custom noise-canceling microphone, you can expect outstanding call clarity.
Features:
Wideband audio delivers richer, clearer conversations
SoundGuard technology protects hearing and listening fatigue
Connects to PC or desk phones with Plantronics amplifiers and USB-to-headset adapters (see HC-HW540KIT for headset with adapter)
Right or left side wear
Swivel and bendable microphone boom
Adjustable headband
Clothing cable clip
Quick disconnect cord will put call on hold when unplugged
Helps comply with OSHA/Noise at Work regulations
Feature
Details
Brand
Plantronics
Mfg part #
PLN-8882801
UPC
017229142947
Color
Black
Weight (lbs)
0.35
Battery operated?
No
Country of Manufacture
Mexico
Customer Q&A
Get help from Diglo and other customers who purchased this. Ask a new question.
Can it plug into the computer? Does it work with severe hearing loss?
The Plantronic EncorePro 540 3-in-1 Headset comes with a quick disconnect. This means that you can use a variety of adapters that will make your product compatible with different electronics. To make this headset compatible with a computer or PC, you will want to purchase a USB quick disconnect. These can be purchased from the manufacturer. Our devices primarily assist with mild to moderate hearing loss. Sometimes those with moderate-to-severe hearing loss may be helped, but those with severe hearing loss may need to speak with an audiologist for stronger devices instead.
from the
Diglo Team
,
03/20/23
Customer Reviews
Real people with real opinions. Post your own review.
Good Headset to Use With Your Phone
Review by on Mar 31, 2023 - Verified Customer
It is a nice headset that can be used 3 different ways with your phone. But, it is not compatible with a computer or desktop; there is not an adapter for that. But, ideal to use with a phone
Diglo Response:
Thank you for the review. These headsets are intended to be used with phones, but an adapter can be purchased to connect to a computer.
Back to top