Merry White Personal Sound Amplifier
Amplifies conversations around the dinner table, small-group meetings and in the car

Stylish metal clip amplifier that is just over the size of a quarter

Simple, stress-free 4 button operation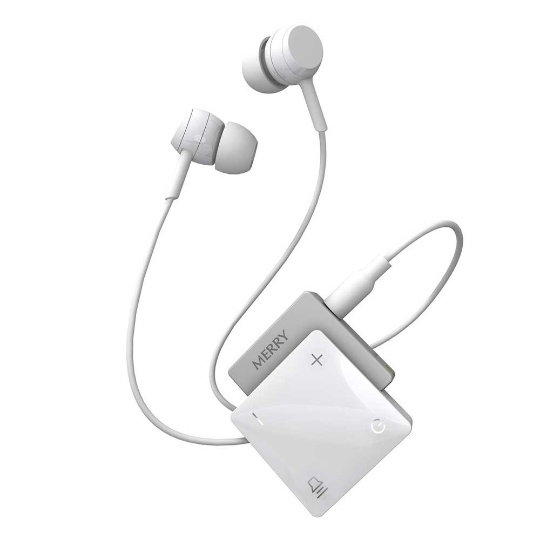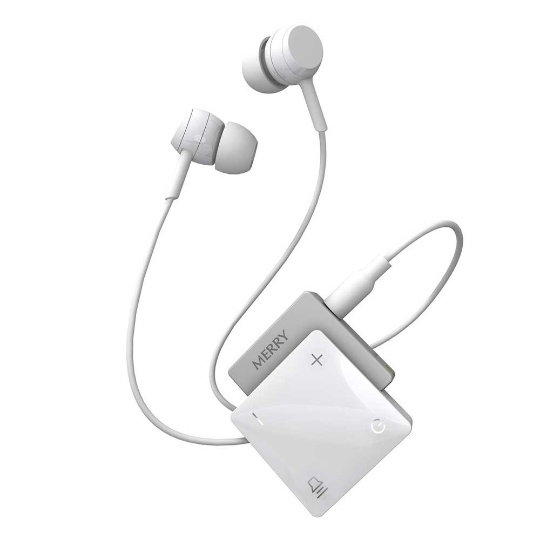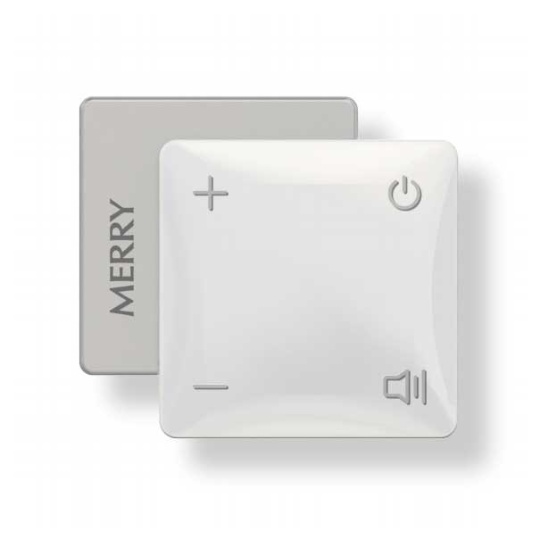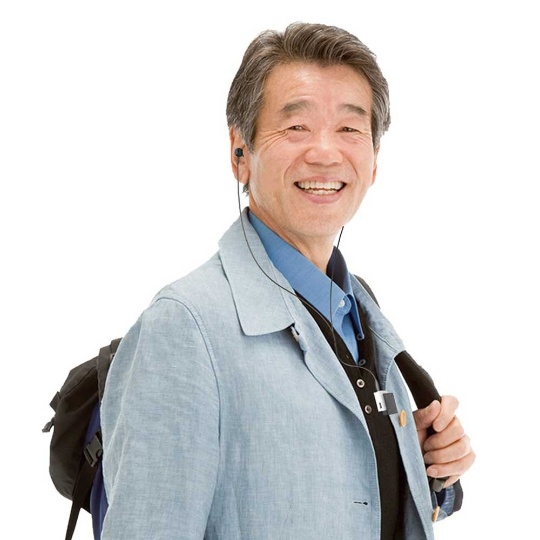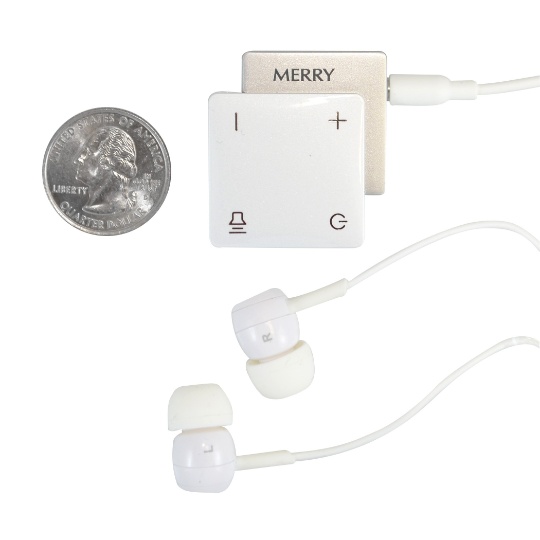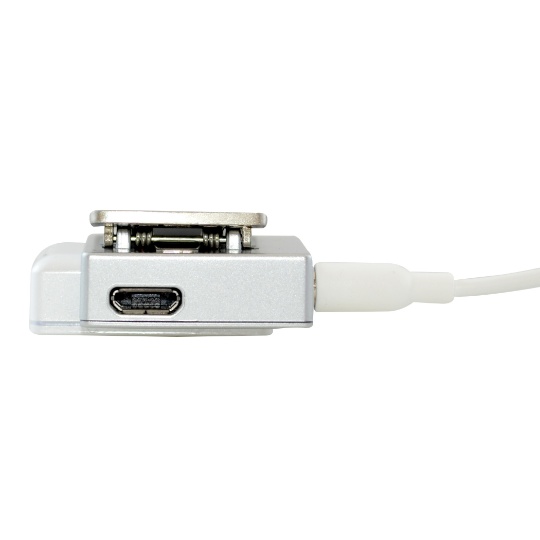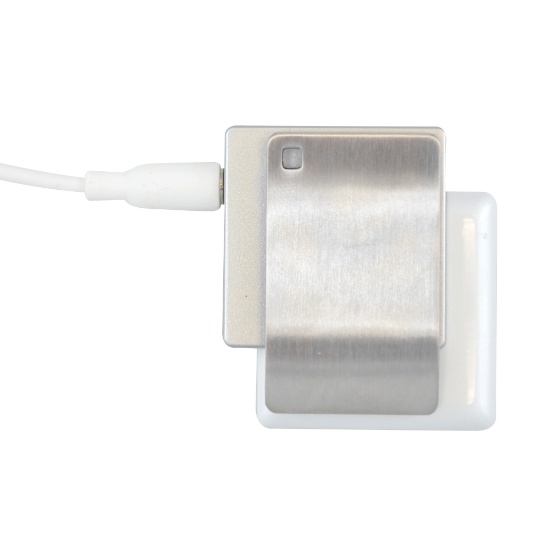 Merry White Personal Sound Amplifier
Amplifies conversations around the dinner table, small-group meetings and in the car

Stylish metal clip amplifier that is just over the size of a quarter

Simple, stress-free 4 button operation

SKU #HC-MERRY-W IN STOCK
Ships FREE today
Most in-stock orders placed before 2pm CT (Mon-Fri) ship the same day. Ground shipping is FREE within the 48 contiguous United States. Expedited shipping options, as well as ground shipping to Alaska, Hawaii, Puerto Rico, or Canada are available for an extra charge.
Retail Price: $199.00Save $69.01
$129.99
OPTION:




QTY
Lowest price, guaranteed
Overview

Additional Details

Accessories

Q&A

Customer Reviews

Manual
Merry is a fresh new look in personal amplifiers! Its easy clip design, durable metal casing and multiple color options make it a fashion accessory instead of a bulky hearing device. Don't let the small size fool you, it packs 47dB of amplification and background noise reduction to help you hear in many different environments.
Choose from 4 pre-set options:
Option 1: Quiet Mode - Minimizes ambient noise from the environment. Use when you are not focusing on a certain sound but want to be aware of your surroundings.
Option 2: General Mode - Emphasizes the human voice and makes speech clearer. Use during conversations where many people would be talking.
Option 3: Clear Mode - Reduces ambient noise for quieter performance. Use during a presentation, or when there is one voice to focus on.
Option 4: TV Mode - Amplifies both high and low frequencies. Use while watching TV or listening to music.
Features:
Up to 47dB of amplification
Digital noise reduction
Feedback cancellation
Rechargeable Li-Ion battery for 20 hours of use per charge
Super light at only .65oz
Dimensions: 1.4" W x 1.25" H x .6" D


Watch the video on how the Merry amplifier works.

Feature
Details
Brand
Merry Electronics
Mfg part #
ME300D-WHITE
Warranty
One year warranty
Color
White
Weight (lbs)
0.77
Battery operated?
Yes (batteries required)
Batteries included?
Yes
Battery details
(1) Non-Removable Lithium Ion
Country of Manufacture
China
Wearing Style
Hand-held / body worn
Degree(s) of Hearing Loss

Yes

Yes

Yes

Tone Control
Yes
Balance Control
No
Microphone(s)

Directional

Omnidirectional

No

Yes

T-Coil Receiver
No
Bluetooth
No
Rechargeable
Yes
Hours of Use
20
Customer Q&A
Get help from Diglo and other customers who purchased this. Ask a new question.
Customer Reviews
Real people with real opinions. Post your own review.
Didn't work
Review by CB on Mar 23, 2015 - Verified Customer
The product might be ok but didn't perform for me what I needed. The clarity wasn't good and distance was also an issue
Back to top