Med-Q White Automatic Pill Dispenser
Alerts to medication time with flashing red lights over correct pills and loud alarm

Program reminders weekly for twice a day or once a day for two weeks

Oversized buttons and pill compartments for easy handling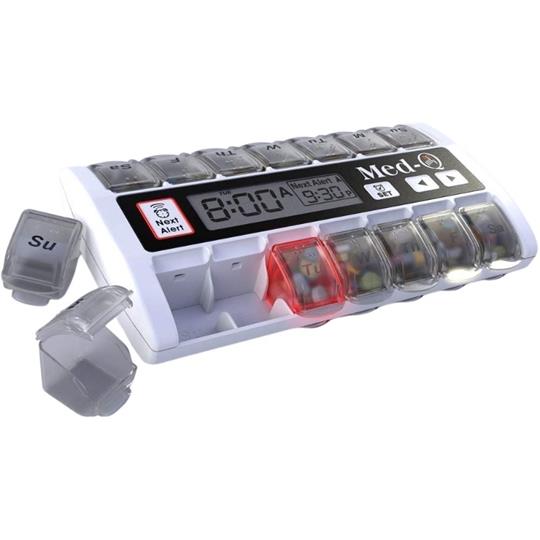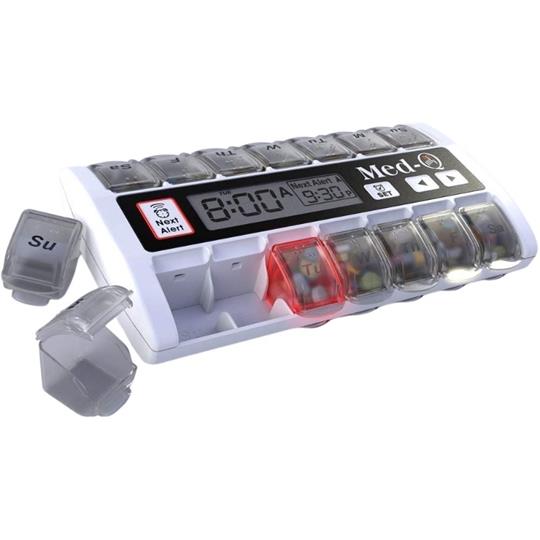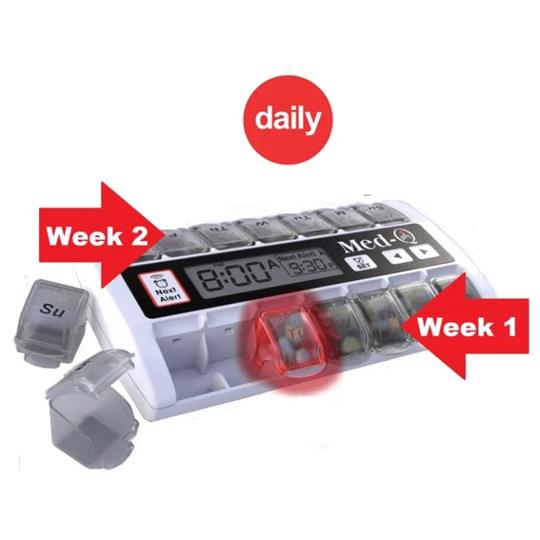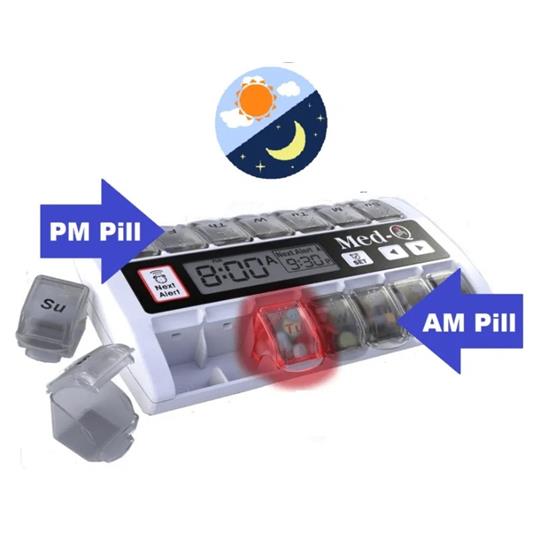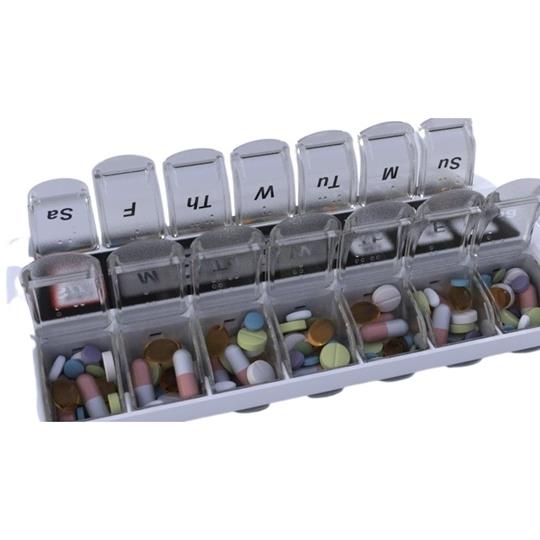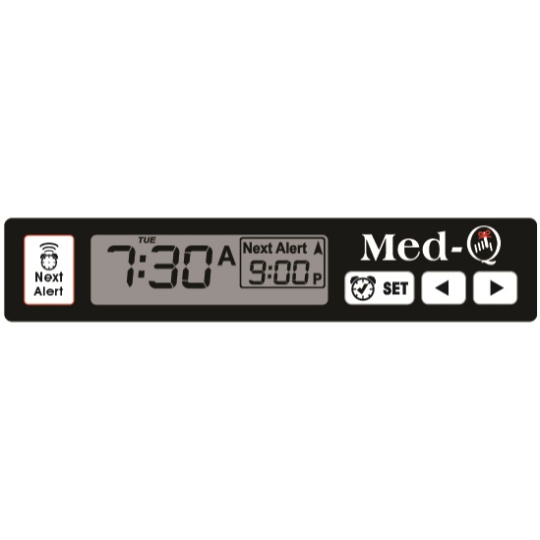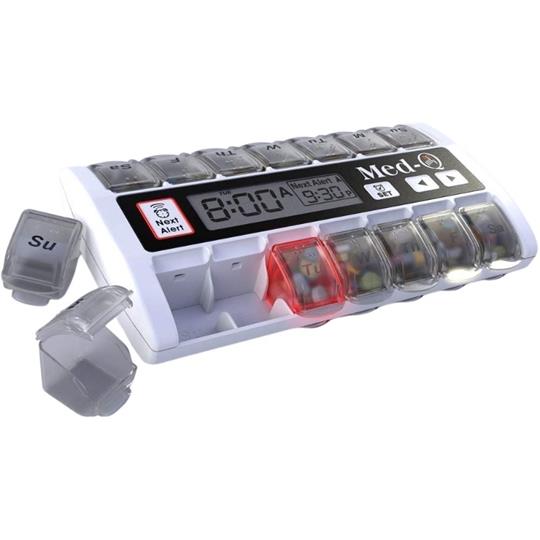 Med-Q White Automatic Pill Dispenser
Alerts to medication time with flashing red lights over correct pills and loud alarm

Program reminders weekly for twice a day or once a day for two weeks

Oversized buttons and pill compartments for easy handling

SKU #HC-MEDQ-WH IN STOCK
Ships FREE within 24 hours
This item will be shipped within 24 hours. Ground shipping is FREE within the 48 contiguous United States. Expedited shipping options, as well as ground shipping to Alaska, Hawaii, Puerto Rico, or Canada are available for an extra charge.
Retail Price: $109.95Save $30.00
$79.95
OPTION:


QTY
Lowest price, guaranteed
Overview

Additional Details

Accessories

Q&A

Customer Reviews

Manual
Stop worrying about missing your medication! Easily program the Med-Q with a loved one or your medication time. It will flash the corresponding day slot with a bright red light and blast an alarm that increases in volume until you take your pills.
Features:


Loud alarm increases for 5 minutes, stops and then repeats every 30 minutes until pills are taken
Bright, LED light flashes on the correct container to avoid medication mistakes
Program reminders for twice a day for one week or once a day for two weeks
14 removable compartments
Oversized buttons and large, digital display for easy programming
Oversized finger tabs for easy opening
Water resistant
Easy to read letters and braille marking
Each compartment can hold roughly 23 full sized aspirins
Low battery alert
Uses 2 AA batteries (not included)
How Med-Q Works:
Feature
Details
Brand
Med-Q
Mfg part #
MED-Q -WHITE
UPC
793573107343
Color
White
Weight (lbs)
0.65
Battery operated?
Yes (batteries required)
Batteries included?
No
Battery details
(2) AA Alkaline
Country of Manufacture
China
Customer Q&A
Get help from Diglo and other customers who purchased this. Ask a new question.
Customer Reviews
Real people with real opinions. Post your own review.
Product review
Review by Brian 45 on May 16, 2018 - Verified Customer
I got this product fro my dad, who always seemed to be forgetting to take his medication. I first got him the little cheap plastic ones you see at Walgreens but those weren't much help. he would still miss 2-3 dosages a week. Well after some research I found Med Q. The pillbox that reminds you to take your medicine. It flashes so my dad can see it and it beeps so he can hear it. since he has had it he hasnt missed a a day! I want to say thank you MED Q Pillbox. I have recommended this to my dads friends who have similar problems!!!
Back to top