LRS TX-7470 Freedom Paging Transmitter
Send pre-set or customized messages
Easy-to-read, 16-character by 4-line display
Multiple group paging
Transmits to up to 9 999 RX-E467 Pagers (sold separately - HC-RXE467)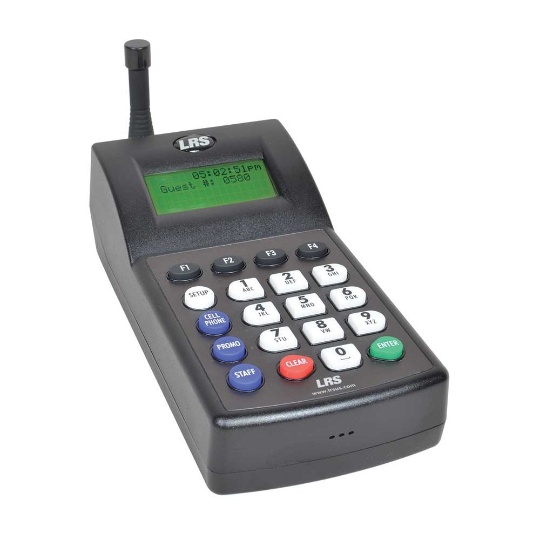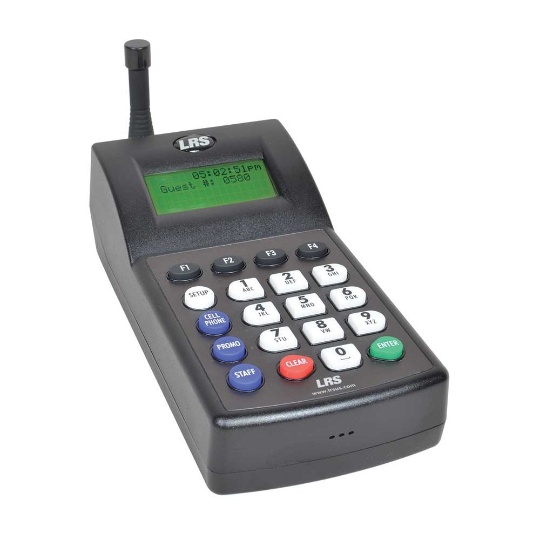 LRS TX-7470 Freedom Paging Transmitter
Send pre-set or customized messages
Easy-to-read, 16-character by 4-line display
Multiple group paging
Transmits to up to 9 999 RX-E467 Pagers (sold separately - HC-RXE467)
SKU #HC-TX7470 DISCONTINUED
$500.00
Overview

Additional Details

Accessories

Q&A

Customer Reviews

Manual
The LRS Freedom Guest Paging System gives organizations the ability to easily page deaf or hard of hearing employees or guests. Send preset messages or your own custom message. Not only is this great for employees, but it saves you money because there are no monthly fees!

Custom messages are sent by typing into the LRS TX-7470 Transmitter, which sends to the LRS RX-E467 Pager (sold separately - HC-RXE467). Everyone wearing the pager is notified by vibration or sound, and can read the message on the screen.



Features:
Easy-to-read, 16-character by 4-line display
Multiple group paging
Transmits to up to 9 999 RX-E467 Pagers (sold separately - HC-RXE467)
Easy-to-read backlit display
Selectable paging modes
Antitheft feature
All locate feature
Tracking mode keeps paging until page is cleared
Range test mode
UHF frequency (420-470MHz)
Operates on 110V or 220V
Dimensions: 4" x 8"
Feature
Details
Brand
LRS
Mfg part #
TX-7470
Warranty
Two year limited warranty
Color
Black
Weight (lbs)
3.12
Battery operated?
No
Country of Manufacture
China
System
(no system / stand-alone)
Alert Type(s)

Vibration

Flashing Light

Loud Audible

Low Vision / Deaf-Blind

No

No

No

No

Transmitter / Receiver
Transmitter
Alert Trigger(s)

Baby Cry

Carbon Monoxide

Mobile / Smartphone

Doorbell / door knock

Motion

Pager / SOS

Phone / VP

Smoke / Fire

Sound

Severe Weather

No

No

No

No

No

Yes

No

No

No

No

Expandable
Yes
Portable
No
Battery backup
No
USB charger
No
Customer Q&A
Get help from Diglo and other customers who purchased this. Ask a new question.
Customer Reviews
Real people with real opinions. Post your own review.
Back to top