Listen Technologies LR-300 Digital RF Receiver - 72MHz
72MHz frequency

Uses rechargeable or non-rechargeable batteries

Multi-function LED Screen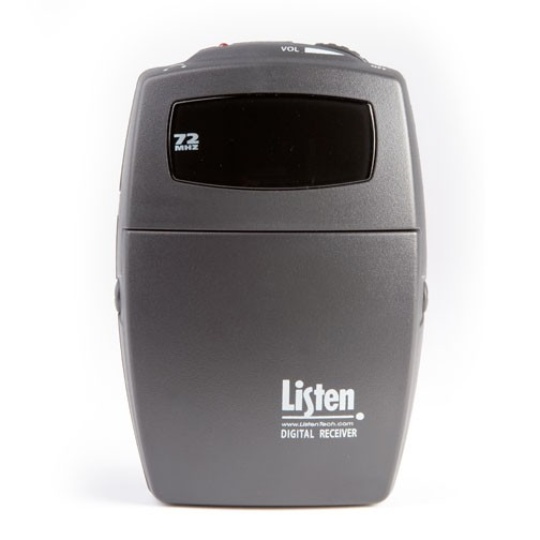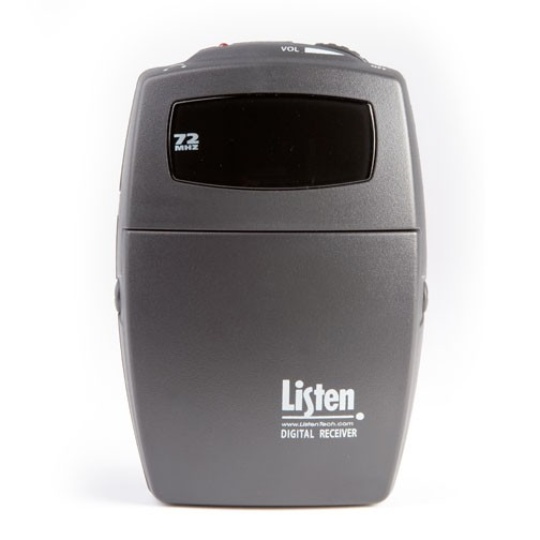 Listen Technologies LR-300 Digital RF Receiver - 72MHz
72MHz frequency

Uses rechargeable or non-rechargeable batteries

Multi-function LED Screen

SKU #LT-LR300 DISCONTINUED
$146.00
Overview

Additional Details

Accessories

Q&A

Customer Reviews

Manual
The LR-300 utilizes the 17 most common wide band channels, with a SEEK channel selection button behind the door panel. Red, illuminated LED screen let you know when unit is on, flashes when batteries are low or to indicate charging, flashes when locked and SEEK is pushed.


Features:
Superior audio quality - 80 dB signal-to-noise ratio (SNR), setting the industry's sound quality standard
17 channels
100 % Digital - Listen receivers are digitally-tuned so the transmission won't drift
Uses standard alkaline or nickel-metal hydride (NiMH) batteries
30 hours battery life with alkaline and 15 hours battery life with NiMH rechargeable
Built in SmartCharge won't allow batteries to overcharge
Drop in charging contacts for any of Listen's many charging cases or a charging plug on the side of the unit
3.5mm stereo plug for use with headphones, earphones or neckloops
Approved by the FCC for use in the US
Feature
Details
Brand
Listen Technologies
Mfg part #
LR-300-072
Warranty
Limited Lifetime Manufacturer Warranty
Color
Black
Weight (lbs)
0.4
Battery operated?
Yes (batteries required)
Batteries included?
No
Battery details
(2) AA Alkaline
Technology

FM / Digital

Infrared

Loop

WiFi

Yes

No

No

No

Tone Control
No
Balance Control
No
Microphone(s)

Directional

Omnidirectional

No

No

Receiver w / mic?
No
T-Coil Receiver
No
Range (ft)
150
Rechargeable
No
Hours of Use
40
Customer Q&A
Get help from Diglo and other customers who purchased this. Ask a new question.
Customer Reviews
Real people with real opinions. Post your own review.
Manual:
Back to top