Linguistics of American Sign Language 5th Edition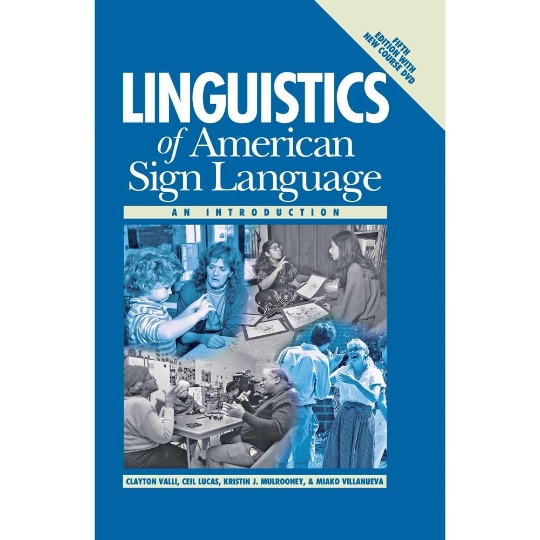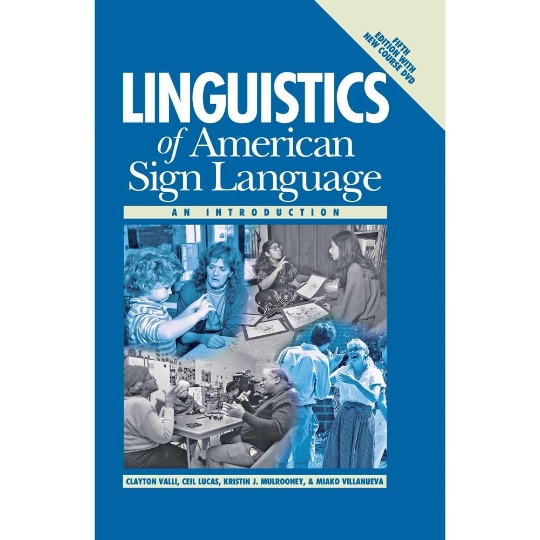 Linguistics of American Sign Language 5th Edition
SKU #BDVD177A IN STOCK
Ships FREE on Monday
This item will be shipped on Monday. Ground shipping is FREE within the 48 contiguous United States. Expedited shipping options, as well as ground shipping to Alaska, Hawaii, Puerto Rico, or Canada are available for an extra charge.
Retail Price: $80.00Save $20.00
$60.00
QTY
Lowest price, guaranteed
Overview

Additional Details

Accessories

Q&A

Customer Reviews

Manual
An Introduction

Exceptionally well written, the updated fifth edition of Linguistics of American Sign Language presents 26 units in seven parts.

Part One includes an introduction presenting a revision of Defining Language and an entirely new unit, Defining Linguistics. Part Two: Phonology has been completely updated with new terminology and examples. Part Three, Morphology, features units on building new signs, deriving nouns from verbs, compounds, fingerspelling, and numeral incorporation. Part Four: Syntax includes units on basic sentence types, lexical categories, word order, time and aspect, verbs, and the function of space. The fifth part, Semantics, offers updates on the meanings of individual signs and sentences.

Part Six: Language in Use showcases an entirely new section on Black ASL in the unit on Variation and Historical Change. The units on bilingualism and language and ASL discourse have been thoroughly revised and updated, and the Language as Art unit has been enhanced with a new section on ASL in film. Two new readings update Part Seven, and all text illustrations have been replaced by video stills from the expanded DVD. Signs described only with written explanations in past editions now have both photographic samples in the text and full demonstrations in the DVD. [Clayton Valli, Ceil Lucas, Kristin J. Mulrooney, Miako Villanueva; (2011) Book: 584 pages; hard cover, DVD]
Feature
Details
Mfg part #
9781563685071
UPC
9781563685071
Weight (lbs)
2.73
Country of Manufacture
United States
Author(s)
C.Valli, C.Lucas, K. J.Mulrooney and M.Rankin
Deaf Author
Yes
Publisher
Gallaudet University Press
Publication Date
2011
Media Type(s)

Yes

No

Yes

Cover Type
Hard Cover
Pages
584
Voice Over / Audio
No
Captions
No
Age(s)

No

No

No

Yes

Earn CEUs
No
ISBN
9781563685071
Customer Q&A
Get help from Diglo and other customers who purchased this. Ask a new question.
Customer Reviews
Real people with real opinions. Post your own review.
Diglo Products and online Mailing
Review by on Dec 6, 2022 - Verified Customer
they are the best place to order all my ASL Teacher Book the order are great and the cost are reasonable I love it
Diglo Response:
Thank you so much for letting us know how well your books are working for you! It's so important that we have the resources our customers need, so we sincerely appreciate the feedback.
Manual:
Back to top