Left Out
The NEW YORK TIMES bestselling author and former NFL player, Tim Green masterfully explores one disabled boy's journey to prove that he deserves to be on the field and not warming the bench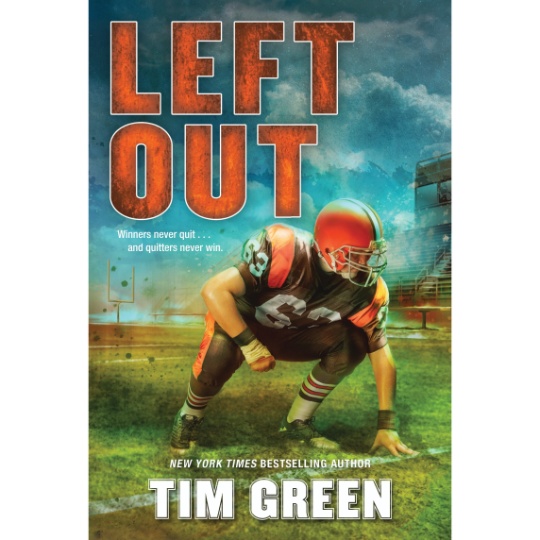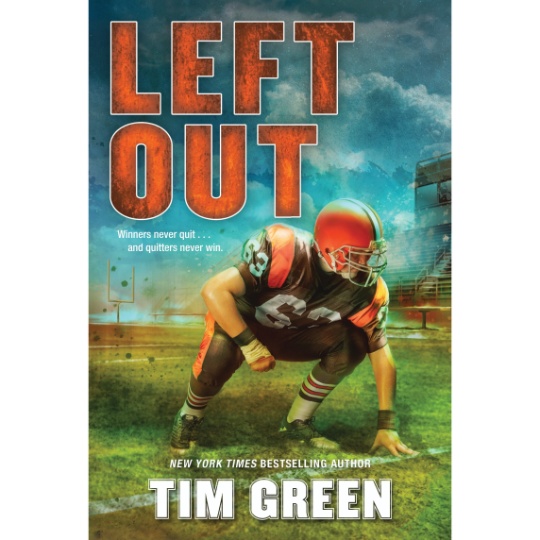 Left Out
The NEW YORK TIMES bestselling author and former NFL player, Tim Green masterfully explores one disabled boy's journey to prove that he deserves to be on the field and not warming the bench
SKU #B1362 IN STOCK
Ships FREE on Monday
This item will be shipped on Monday. Ground shipping is FREE within the 48 contiguous United States. Expedited shipping options, as well as ground shipping to Alaska, Hawaii, Puerto Rico, or Canada are available for an extra charge.
$7.99
QTY
Lowest price, guaranteed
Overview

Additional Details

Accessories

Q&A

Customer Reviews

Manual
LEFT OUT delivers a heartwarming and inspiring story about a deaf boy's journey to change how others see him-both on and off the football field.
Landon Dorch wants to be like everyone else. But his deafness and the way he talks have always felt like insurmountable obstacles. But now he finally sees his chance to fit in. Bigger and taller than any other seventh grader in his new school, Landon plans to use his size to his advantage and join the school's football team. But the same speech problems and the cochlear implants that help him hear continue to haunt him.
Just when it looks like Landon will be left out of football for good, an unlikely friend comes along. But in the end only Landon can fight his way off the bench and through a crowded field of bullies bent on seeing him forever left out.

(Tim Green, Author, (2017) 368 pages, soft cover

Feature
Details
Mfg part #
9780062293831
Weight (lbs)
0.54
Country of Manufacture
United States
Author(s)
Tim Green
Deaf Author
Yes
Publisher
Harper Collins
Publication Date
2017
Media Type(s)

Yes

No

No

Cover Type
Paperback
Pages
368
Voice Over / Audio
No
Captions
No
Age(s)

No

No

No

Yes

Earn CEUs
No
ISBN
9780062293831
Customer Q&A
Get help from Diglo and other customers who purchased this. Ask a new question.
Customer Reviews
Real people with real opinions. Post your own review.
Manual:
Back to top