Learn American Sign Language Course with Book, Flashcards, and Poster
Learn the basics of American Sign Language with clear, full color photographs

Includes over 250 signs with instructions on how combine them into phrases

Kit with book, flashcards and poster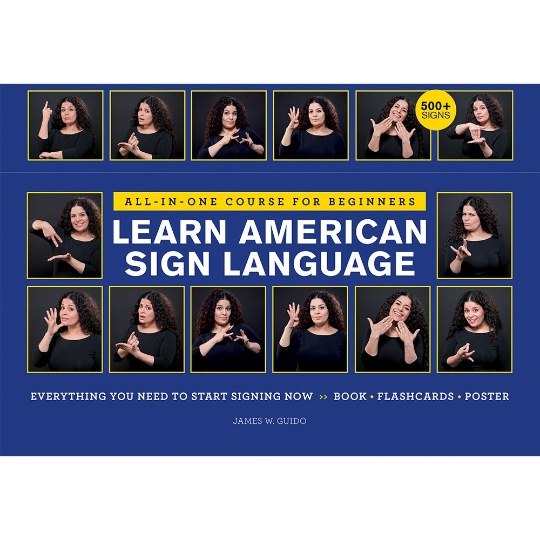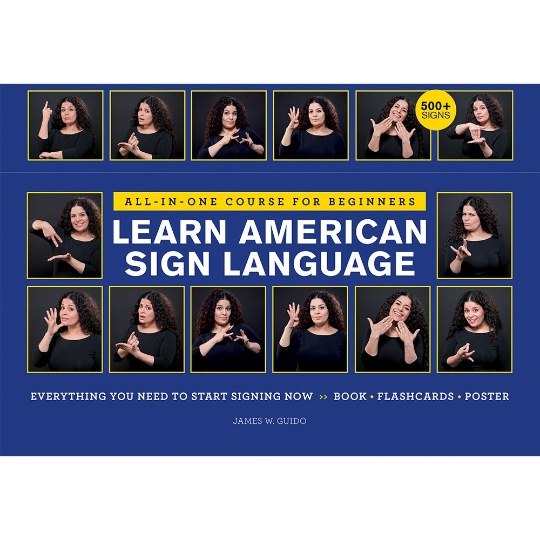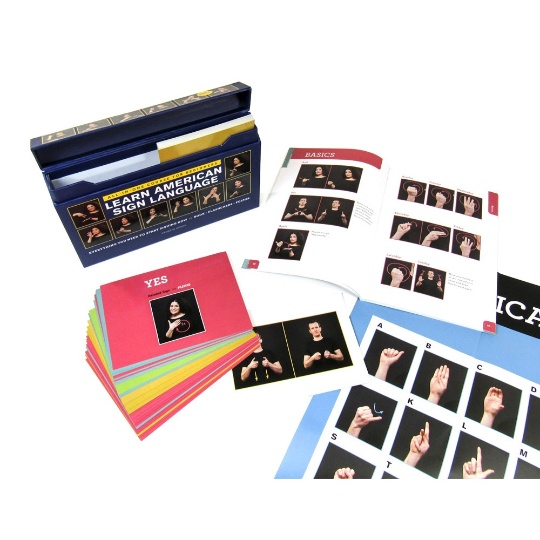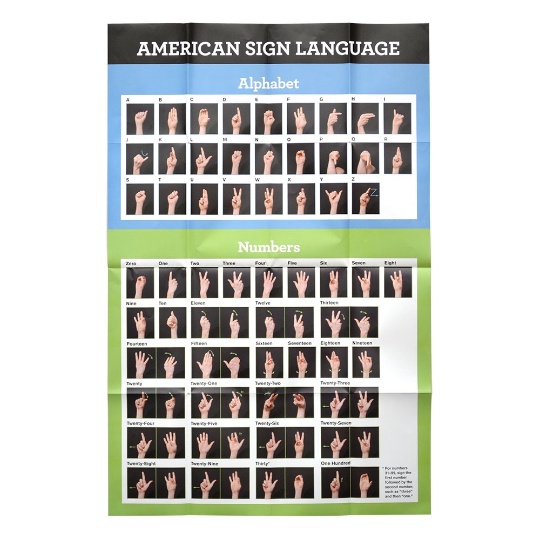 Learn American Sign Language Course with Book, Flashcards, and Poster
Learn the basics of American Sign Language with clear, full color photographs

Includes over 250 signs with instructions on how combine them into phrases

Kit with book, flashcards and poster
SKU #N591 DISCONTINUED
$24.99
Overview

Additional Details

Accessories

Q&A

Customer Reviews

Manual
American Sign Language is a vibrant language that is surprisingly easy-to-learn. Current with the latest additions to ASL, and filled with hundreds of photographs,
Learn American Sign Language
is the most comprehensive beginner's guide of its kind.
Learn American Sign Language
is a kit which includes 50 flash cards, one large poster, and an 80-page instruction book. Using these tools, you will learn more than 250 signs which you'll be able to combine into phrases.
Unlock the storytelling possibilities of ASL with classifiers, easy ways to modify signs, and find out how to make sentences with signs by using the proper facial expressions.
Some of the signs you will learn are:
Things at school, work and home
Out and about
Food and drink
Nature
Emotions
Small talk

Learn American Sign Language is written by James W. Guido, professor of ASL at the College of Staten Island, NY and Artisitc Director of the New York Deaf Theatre.

Feature
Details
Mfg part #
9781577151586
Weight (lbs)
1.74
Country of Manufacture
China
Author(s)
James Guido
Deaf Author
Yes
Publisher
Hachette Book Group
Publication Date
2017
Media Type(s)

Yes

No

No

Cover Type
Paperback
Pages
80
# of ASL signs
250
Voice Over / Audio
No
Captions
No
Age(s)

No

No

Yes

yes

Level
Intermediate
Earn CEUs
No
ISBN
9781577151586
Customer Q&A
Get help from Diglo and other customers who purchased this. Ask a new question.
Customer Reviews
Real people with real opinions. Post your own review.
Manual:
Back to top