Invisible
Jazmine Crawford wants only one thing: to be invisible. It's a lot easier to take out her hearing aid and pretend that nothing's wrong. When she gets in trouble along with bad girl Shalini and her friends, Jazmine is giv...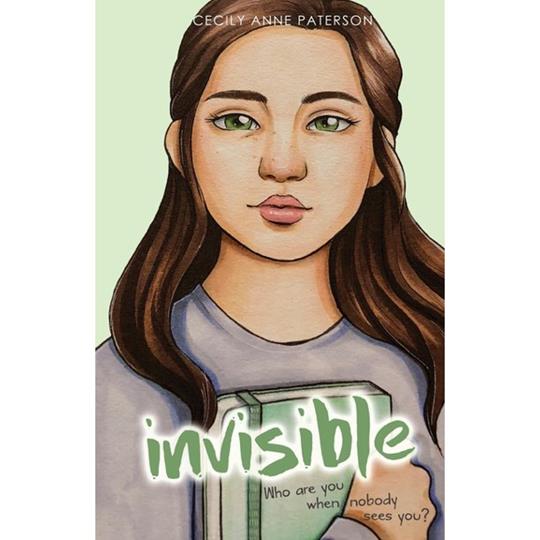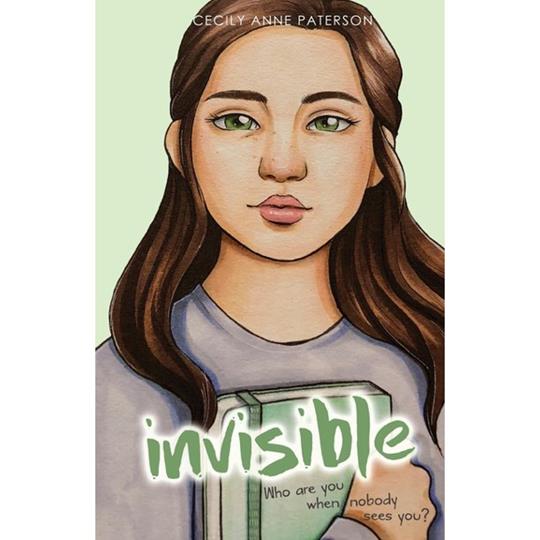 Invisible
Jazmine Crawford wants only one thing: to be invisible. It's a lot easier to take out her hearing aid and pretend that nothing's wrong. When she gets in trouble along with bad girl Shalini and her friends, Jazmine is giv...
MORE
SKU #B1302 IN STOCK
Ships FREE on Monday
This item will be shipped on Monday. Ground shipping is FREE within the 48 contiguous United States. Expedited shipping options, as well as ground shipping to Alaska, Hawaii, Puerto Rico, or Canada are available for an extra charge.
Retail Price: $14.95Save $0.83
$14.12
QTY
Lowest price, guaranteed
Overview

Additional Details

Accessories

Q&A

Customer Reviews

Manual
Jazmine Crawford doesn't make decisions. She doesn't make choices. She doesn't make friends. Jazmine Crawford only wants one thing: to be invisible. For Jazmine, it's a lot easier to take out her hearing aid and drift along pretending that nothing's wrong than it is to admit that she's heartbroken about her dad dying. She's been drifting and ignoring her over-worried mum for four years now.

When bad girl Shalini and her mates adopt Jazmine, she quickly finds herself involved in more than she can handle. Sitting in disgrace in the principal's office, Jazmine is offered a choice: help drama teacher Miss Fraser in the upcoming production of The Secret Garden or face a four week suspension.

It's Miss Fraser who clinches the decision. I believe in you Jazmine " she says. "I know you can do this." And Jazmine, terrified, disbelieving and elated all at the same time, joins the play.

For a while it's all good. Drama star and chocolate lover Liam is friendly and Jazmine realizes that making friends, talking to her mother and feeling her emotions isn't as scary as she thought. In a final happy twist of fate, acting diva Angela quits the play and with only a week to go, Miss Fraser asks Jazmine to take on the main role of Mary.

But then Shalini returns from her suspension. She's out for payback, and she has just the ammunition she needs to force Jazmine to quit the play and go back to her old ways.

Will Jazmine be confident enough to stand up for herself against Shalini? Will Liam still like her if he finds out who she really is? And does she have the strength to face the truth about her father's suicide? [Cecily Anne Paterson; (2013) 264 pages; soft cover]


About the Author

I'm a young adult/teen writer of realistic fiction all about friendships and relationships.

First up, some random facts. I've wanted to be a writer since I was seven years old. (I'm now a lot older than that!) I love cake, especially chocolate cake, and I really hate bananas. My favourite colour is turquoise blue. I wish I'd done ballet or tap dancing and I'd still like to do ballroom lessons one day. I'm not very good at sport. I'm not the worst, but I get all confused when they pass me the ball! I used to have my nose pierced. And no, the snot doesn't come out the hole when you sneeze.

More important stuff: I'm married to a guy who has red hair and we have a dog with the same colour fur, but none of our four kids ended up with the red hair. They all started out blonde, just like I did. Actually, they all started out bald, just like I did, and then turned blonde. For the record, we've got two boys and two girls which is kind of what I'd always hoped for. (I made big plans with my 'boyfriend' when I was five. We were going to get married and have two boys and two girls, but all their names were going to begin with R, which certainly hasn't happened!)

I was born in Australia but when I was 3 my parents moved our family to Pakistan where we lived until I was 16. We had regular visits back to Australia, but I really only liked it for its TV programs, chocolate and grandparents, none of which we had in Pakistan. I went to a British school for primary and then an international boarding school for most of my high school. I went to school every day with my friends, then went and had dinner with them, and then shared a dorm room at night. It was equal parts amazing fun and horrendous terrible. I know what it feels like to be a bit of an outsider, to have your friends leave, or to have big upheavals in your life. When I came back to Australia with my international, half-American, half-English accent everyone wanted me to "say something - it sounds so cute!" but it just sounded normal to me! (Now I sound like more of a regular Aussie. I tend to adapt.)

My aim is to write two books a year for the next ten years.
Feature
Details
Mfg part #
9781942748274
UPC
9781942748274
Weight (lbs)
0.6
Country of Manufacture
Australia
Author(s)
Cecily Anne Paterson
Deaf Author
No
Publication Date
2013
Media Type(s)

Yes

No

No

Cover Type
Paperback
Pages
264
Voice Over / Audio
No
Captions
No
Age(s)

No

No

Yes

Yes

Earn CEUs
No
ISBN
9781942748274
Customer Q&A
Get help from Diglo and other customers who purchased this. Ask a new question.
Customer Reviews
Real people with real opinions. Post your own review.
Back to top