Hearing Better 2.4GHz RF TV Listening System
Amplifies TV or other sound sources without blasting others in the room with loud volume

Virtually unbreakable headset

Wireless radio frequency technology with up to 100ft range through walls and ceilings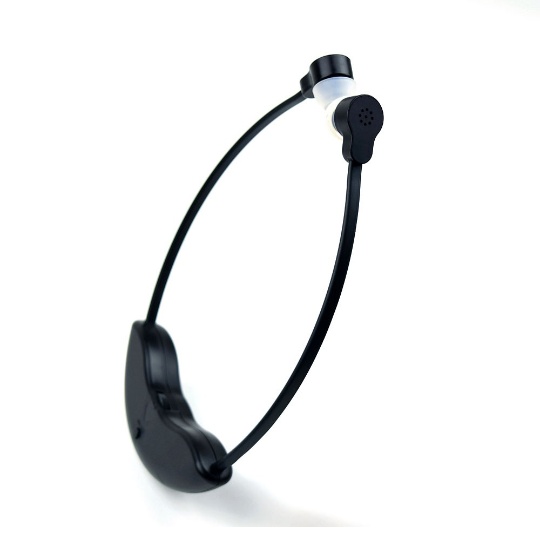 Hearing Better 2.4GHz RF TV Listening System
Amplifies TV or other sound sources without blasting others in the room with loud volume

Virtually unbreakable headset

Wireless radio frequency technology with up to 100ft range through walls and ceilings

SKU #HC-HB/RFTV-SYS DISCONTINUED
$169.99
Overview

Additional Details

Accessories

Q&A

Customer Reviews

Manual
This lightweight system allows you to move freely around your home while still listening to the TV-all at a volume comfortable to you! The headset stems are virtually unbreakable, making this a long lasting TV listener for a great price.
Features:
2.4GHz wireless digital technology
125dB SPL of amplification
Balance control allows you to customize volume for each ear independently
Full stereo audio simultaneously uses multiple audio tracks for a more natural listening experience
Radio Frequency (RF) technology transmits sound through walls and ceilings-no, need to miss a word!
Range of up to 100ft, easily grab a snack without interrupting your show
Comfortable silicone eartips
Includes charging slot for additional headset for second listener or to charge while other is in use (second headset purchased separately-see accessories)
Rechargeable Li-Polymer battery
Analog or Optical/Coaxial Digital Connection
Feature
Details
Brand
Hearing Better
Mfg part #
D-DL1645
UPC
705641281077
Color
Black
Weight (lbs)
1.11
Battery operated?
Yes (batteries required)
Batteries included?
Yes
Country of Manufacture
China
Technology
Radio Frequency
Wearing Style
Stethoscope
Expandable
Yes
Wireless Range (ft)
100
Tone Control
No
Balance Control
Yes
Built-In Mic
No
Rechargeable
Yes
Customer Q&A
Get help from Diglo and other customers who purchased this. Ask a new question.
Customer Reviews
Real people with real opinions. Post your own review.
Far less than great
Review by Big Guy on Nov 1, 2018 - Verified Customer
Since my TV audio out is used to connect to a receiver, I found no way to connect the transmitter to the TV. After a long talk with a customer service person, the device is now connected to the cable TV box. That allows me to get sound (rather tinny sound) when watching a TV program, but not when watching a movie on DVD or Blue-ray since they do not go through the cable box. That is one of the reasons I wanted the system.
I do not like this product
Review by Ginny on Feb 8, 2019 - Verified Customer
I am very disappointed in this product. The sound is not clear and is very uneven. lWhen it is hanging on my neck, the sound comes on in one ear only and I have to hold it a certain way to get the sound in both ears. I am hard of hearing and had great hopes for this product.
Manual:
Back to top