Deaf Tend Your
Description of 48 mouth morphemes

General overview of non-manual signs

Includes book and demonstration DVD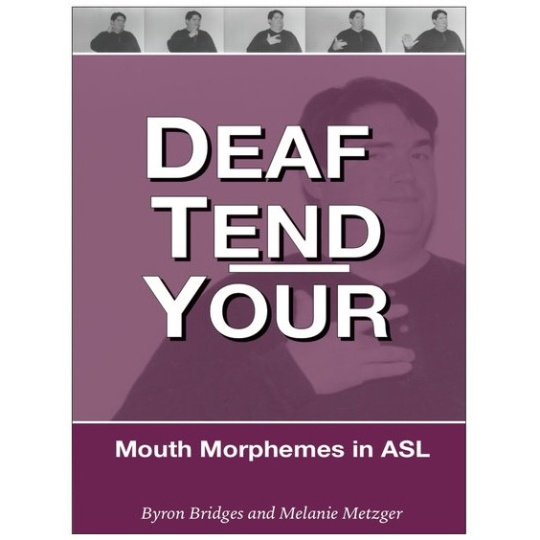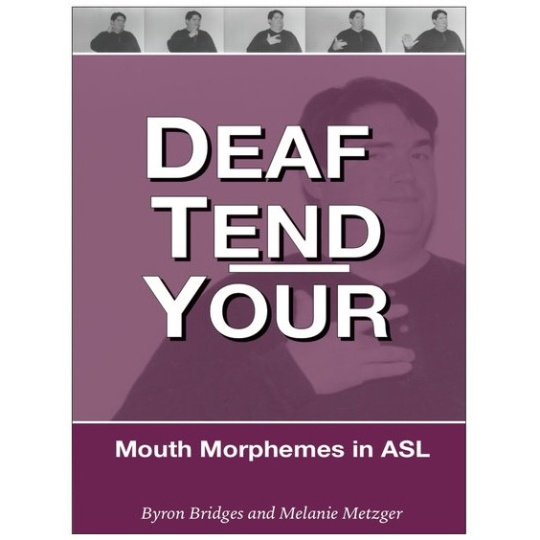 Deaf Tend Your
Description of 48 mouth morphemes

General overview of non-manual signs

Includes book and demonstration DVD

SKU #BDVD226 IN STOCK
Ships FREE within 24 hours
This item will be shipped within 24 hours. Ground shipping is FREE within the 48 contiguous United States. Expedited shipping options, as well as ground shipping to Alaska, Hawaii, Puerto Rico, or Canada are available for an extra charge.
$59.99
QTY
Lowest price, guaranteed
Overview

Additional Details

Accessories

Q&A

Customer Reviews

Manual
Deaf Tend Your: Mouth Morphemes in ASL

Deaf Tend Your teaches you what to do with your mouth while signing! It is a must-have guide to American Sign Language mouth morphemes, based on a native perspective and fueled by research. The book is packed with information, and contains descriptions of 48 different mouth morphemes, while the accompanying DVD shows them in action.


This book is a reprint and republishing of the original 1996 book Deaf Tend Your from the same authors (Byron Bridges and Melanie Metzger). The ASL mouth morpheme videos have been completely re-filmed in HD with the addition of a Deaf native female model Mickie Burton.

Feature
Details
Mfg part #
978-0-9856760-2-5
UPC
9780985676025
Weight (lbs)
0.39
Country of Manufacture
United States
Author(s)
Byron Bridges and Melanie Metzger
Deaf Author
Yes
Publisher
Wink
Publication Date
2015
Media Type(s)

Yes

No

Yes

Cover Type
Paperback
Pages
71
Age(s)

No

No

No

Yes

Earn CEUs
No
ISBN
9780985676025
Customer Q&A
Get help from Diglo and other customers who purchased this. Ask a new question.
Customer Reviews
Real people with real opinions. Post your own review.
Really cool!
Review by Foxy Loxy on Sep 18, 2016 - Verified Customer
I have the old Deaf Tend Your booklet and this is new one. It usually had 8 Lexical mouth morphemes including screw up (FA-UP) but now it is 7 of them. So Fa-UP is not a lexical mouthing?
Fantastic!
Review by Ulysses S Pogostick on Oct 8, 2016 - Verified Customer
I attended a workshop on ASL mouth morphemes last year and I've been needing to practice. This book is wonderfully done and has very specific tie-ins to the included DVD. Anything produced by Wink and written by Dr. Byron Bridges is going to be great and this was no exception.
Manual:
Back to top