Deaf Culture in Film Teacher's Answer Book
This teacher book contains all the answers to the puzzles and questions in the
student workbook
.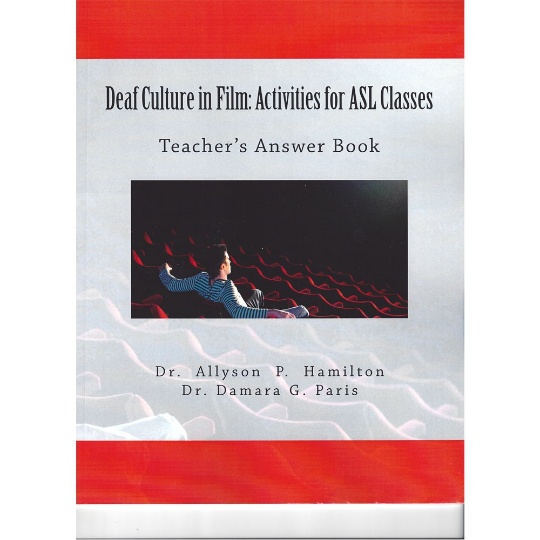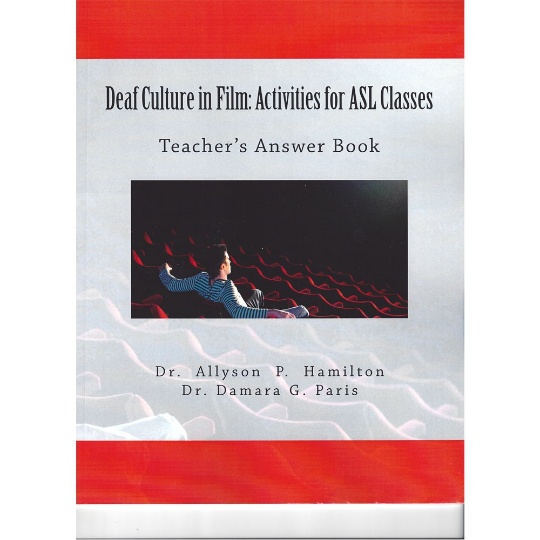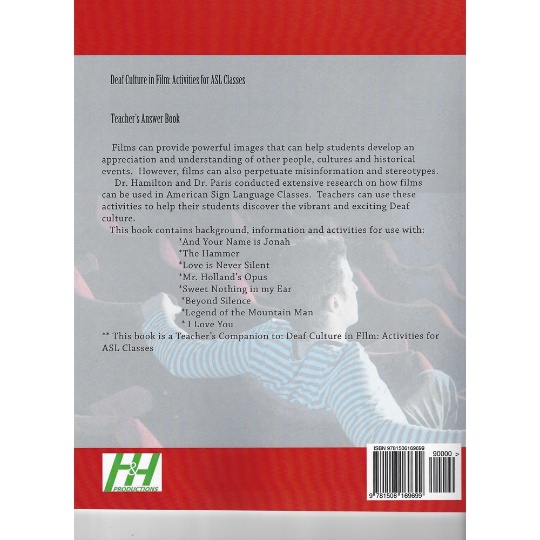 Deaf Culture in Film Teacher's Answer Book
This teacher book contains all the answers to the puzzles and questions in the
student workbook
.
SKU #B1345 IN STOCK
Ships FREE on Monday
This item will be shipped on Monday. Ground shipping is FREE within the 48 contiguous United States. Expedited shipping options, as well as ground shipping to Alaska, Hawaii, Puerto Rico, or Canada are available for an extra charge.
$10.00
QTY
Lowest price, guaranteed
Overview

Additional Details

Accessories

Q&A

Customer Reviews

Manual
Films can provide powerful images that can help students develop an appreciation and understanding of other people, cultures and historical events. However, films can also perpetuate misinformation and stereotypes.

Dr. Hamilton and Dr. Paris conducted extensive research on how films can be used in American Sign Language Classes. Teachers can use these activities to help their students discover the vibrant and exciting Deaf culture.


This teacher book contains all the answers to the puzzles and questions found in the student workbook.

Feature
Details
Mfg part #
9781506169699
Weight (lbs)
0.28
Country of Manufacture
United States
Author(s)
Dr. Allyson P. Hamilton and Dr. Damara G. Paris
Deaf Author
No
Publisher
CreateSpace
Publication Date
2014
Media Type(s)

Yes

No

No

Cover Type
Paperback
Pages
21
Voice Over / Audio
No
Captions
No
Age(s)

No

No

No

Yes

Earn CEUs
No
ISBN
9781506169699
Customer Q&A
Get help from Diglo and other customers who purchased this. Ask a new question.
Customer Reviews
Real people with real opinions. Post your own review.
Manual:
Back to top