Comfort Audio Contego FM HD Communication System with Neckloop
Comfort Audio's Comfort Contego™ amplifies sound so you won't miss a word of what anyone says or what's happening around you. Ideal for lectures, meetings, use at home, watching TV, restaurants and more.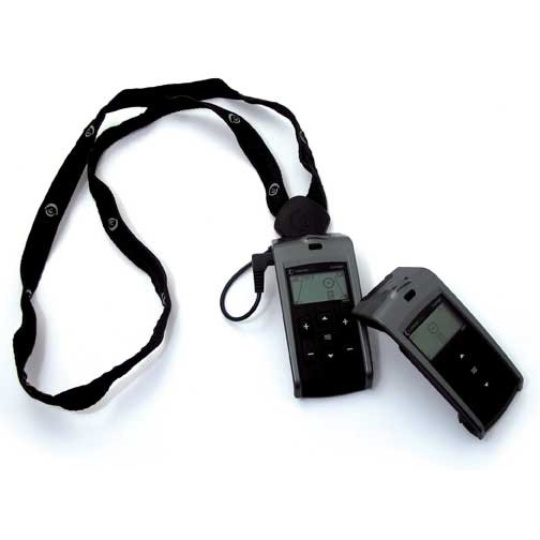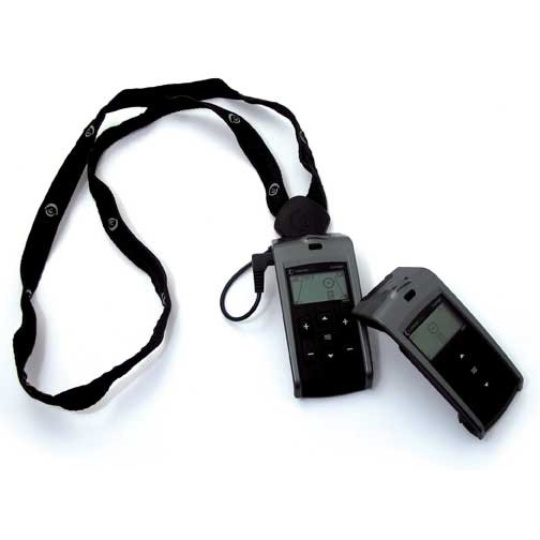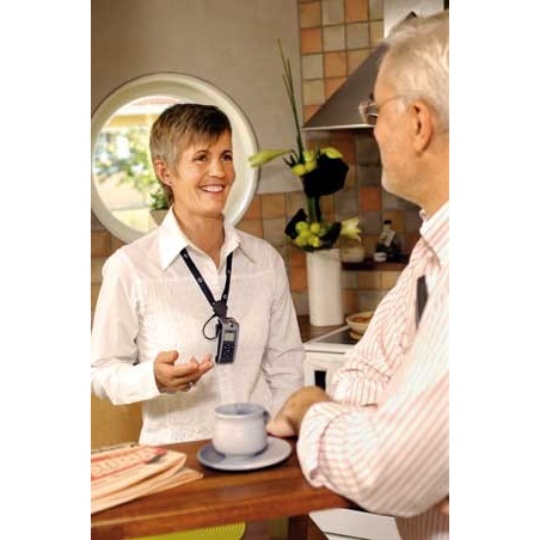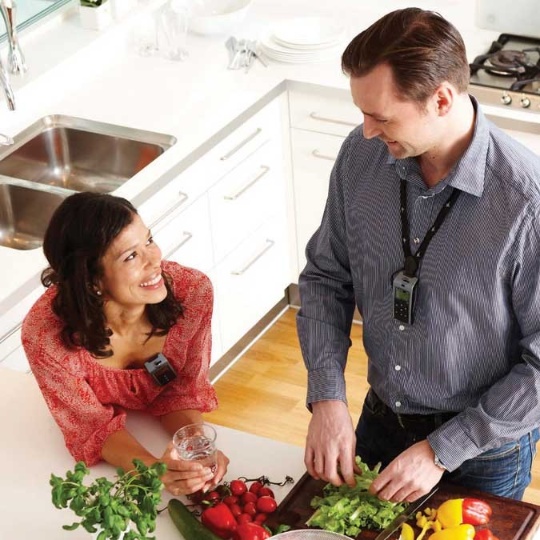 Comfort Audio Contego FM HD Communication System with Neckloop
Comfort Audio's Comfort Contego™ amplifies sound so you won't miss a word of what anyone says or what's happening around you. Ideal for lectures, meetings, use at home, watching TV, restaurants and more.
SKU #HC-CONTEGO2 DISCONTINUED
Retail Price: $971.50Save $145.50
$826.00
OPTION:


Overview

Additional Details

Accessories

Q&A

Customer Reviews

Manual
Comfort Contego™ is a wireless digital secure high-definition FM HD sound communication system for hearing aid users with a t-coil. This version includes a neckloop. Achieve up to 40dB amplification at 1kHz.

The Comfort Contego is the only wireless system that transmits high-definition digital sound over secure channels. This feature makes it a good option for those who desire a secure communication system that cannot be eavesdropped electronically (courtrooms, business, government offices etc.).
Ease of Use

The flexibility of this system allows an unlimited number of additional receivers to be used with one transmitter (additional receivers available separately) making this an ideal solution for guided tours, classrooms, courtrooms, etc. Both the transmitter and the receiver have built-in microphones that can be set for omnidirectional or directional modes depending on the environment.

Comfort Contego is a practical solution for the work environment such as in meetings, groups, seminars or lectures. At home the system can be used at the dining table, while watching TV, or more. While out and about (at restaurants, in the car, etc.) the system helps reduce background noise to focus on desired sounds. The receiver itself may also be used as a standalone personal listener. A telephone kit is also included for improved communication on the telephone.


Range

Working range is approximately 100 feet depending on the type of environment you're in. It can achieve up to 20 hours of use (under normal conditions) after four hours of recharging. The Contego uses Li-Ion rechargeable batteries.

This Contego system comes with a neckloop for t-coil hearing aid wearers. A Contego system with earphone and headphone is available. Two year warranty. Six month warranty on accessories.


Features:
40dB amplification at 1kHz
Digital Wireless System - Digital transmission provides high-definition sound and clarity under a variety of conditions.
Total Security - The transmitter and receiver are automatically "paired" to provide secure coded transmission.
Custom Sound - Provides maximum flexibility in all situations. Both the transmitter and receiver have internal zoom microphones that can be remotely adjusted for omni or directional use and volume setting.
Easy to Use - Small, lightweight, and can be used almost anywhere. The easy-to-read LCD menu provides a clear system for settings and adjustments ensuring quick setup.
Modern Design - Features a smart and discreet contemporary appearance designed for form function and discretion.
Maximum Functionality - Comfort Contego is the basis for a total sound solution for individuals with hearing loss. The transmitter can be used with multiple receivers to create a secure hearing system. The receiver may be used alone as a personal listener by activating the built-in microphone. Comfort Contego can be linked to a television sound system or other sound sources. It can be used with a neckloop (included) or with a headset or earbuds (not included).
Neckloop compatible
Battery Powered - Comfort Contego uses Li-Ion rechargeable batteries that do not exhibit the memory effect and subsequent shortened life of other rechargeable batteries.
Includes:
1 Contego receiver
1 Contego transmitter
1 Carry case
1 Sound kit for using with the TV computer radio music players (6 month warranty)
1 Power supply/charger (6 month warranty)
Rechargeable lithium-ion batteries
1 Neckloop with extension cable (extension cable acts as an antenna to provide even better reception)
1 Telephone kit for improved communication on the telephone
Feature
Details
Brand
Phonak
Mfg part #
052-4106
UPC
350034900122
Warranty
Two year warranty
Color
Grey / Silver
Weight (lbs)
1.66
Battery operated?
Yes (batteries required)
Batteries included?
Yes
Battery details
(2) Non-Removable Lithium Ion
Country of Manufacture
Sweden
Technology

FM / Digital

Infrared

Loop

WiFi

Yes

No

No

No

Tone Control
No
Balance Control
No
Microphone(s)

Directional

Omnidirectional

Yes

Yes

Receiver w / mic?
Yes
T-Coil Receiver
No
Range (ft)
100
Rechargeable
Yes
Hours of Use
20
Customer Q&A
Get help from Diglo and other customers who purchased this. Ask a new question.
Customer Reviews
Real people with real opinions. Post your own review.
At last something that works
Review by Chester on Nov 22, 2010 - Verified Customer
Currently I am using the contego telcoil model t900/r900 which was purchased for me by the state of ky to comply with ADA and providing assistive devices for the hearing impaired, it is the most remarkable piece of equipment I have ever had in my life since I began losing my hearing at age 5.
loving this hearing assistance
Review by redgrandma on Aug 9, 2017 - Verified Customer
This is a pricey item but well worth it! Recently used it when in Chicago to understand guided tour. Tour guide was happy to use the transmitter and with the receiver on me I understood every word....even from a good distance away from guide. Will be using this in committee meetings and other group events. I have also hooked the set up to my captioned phone to increase the ability of my t-coil function with the phone receiver.
Wonderful!
Review by Charlie on May 2, 2014 - Verified Customer
I use the Contego with my Siemens hearing aids. It makes hearing groups so much easier. Recommend it to anyone with or without hearing aids.
Back to top