Clarity AlertMaster AL12 Receiver with Doorbell Transmitter
Alerts to door with flashing lights

Plug for flashing lamp notification

Connects to the Clarity AlertMaster System for notification of sound, phone/VP, alarm clock and more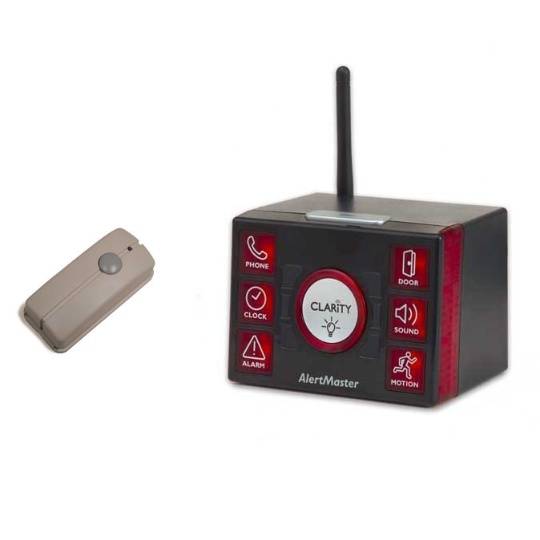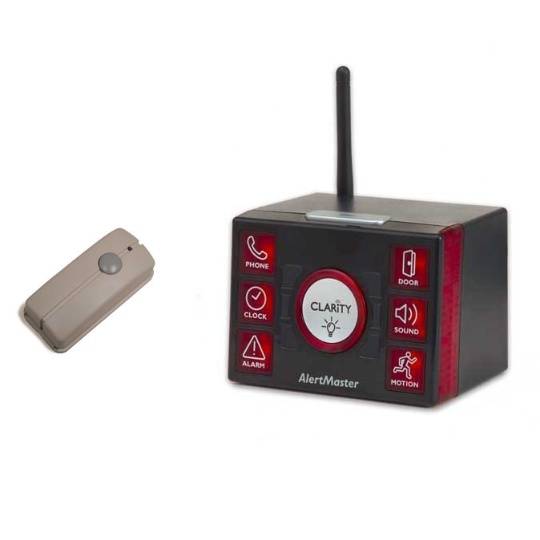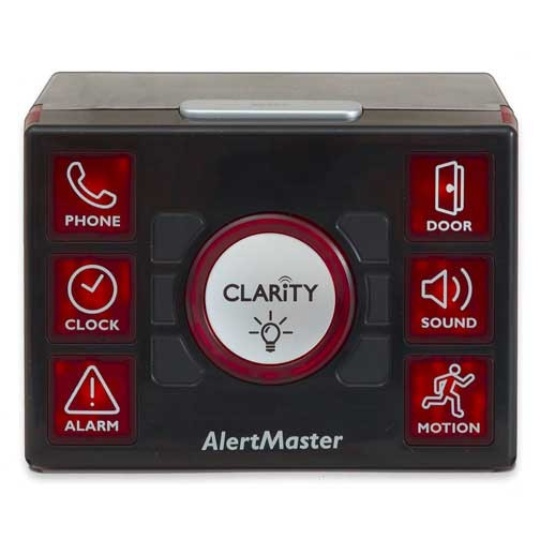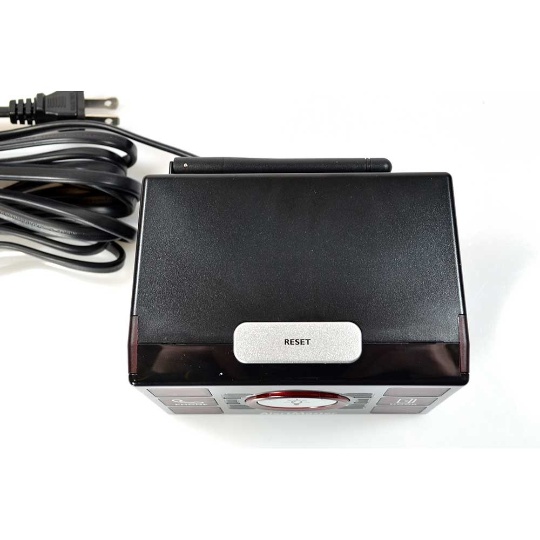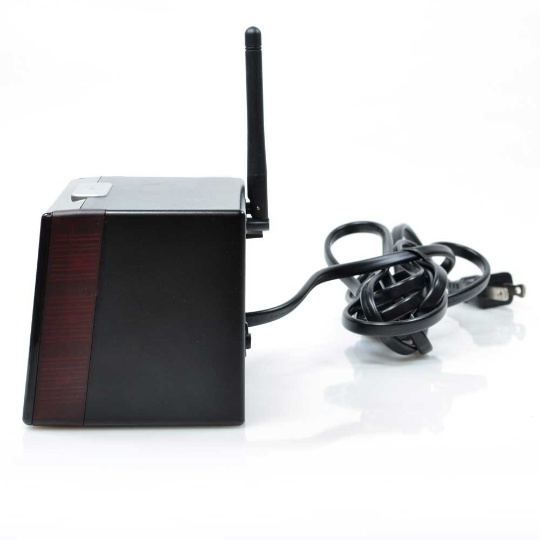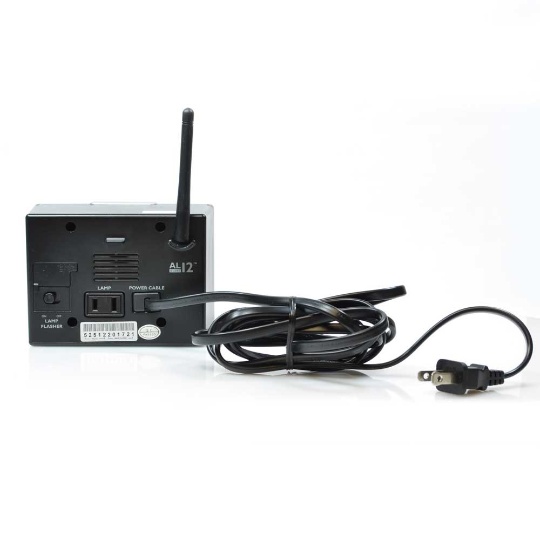 Clarity AlertMaster AL12 Receiver with Doorbell Transmitter
Alerts to door with flashing lights

Plug for flashing lamp notification

Connects to the Clarity AlertMaster System for notification of sound, phone/VP, alarm clock and more

SKU #CL-AL12/DB1 DISCONTINUED
$133.95
OPTION:


Overview

Additional Details

Accessories

Q&A

Customer Reviews

Manual
The AL12 receives signals from any AlertMaster transmitter, and notifies you by flashing icons and an optional flashing lamp. Buy multiple AL12s to be alerted in different rooms.

This package includes a doorbell transmitter to alert to visitors.
AL12 Features:
Corresponding icon flashes once transmitter is activated (phone, clock, alarm, door, sound and motion)
Plug-in for flashing lamp notification
Connects to AlertMaster Transmitters for notification of different events and connects to AlertMaster Receivers for notification in different rooms
Connects to previous version of AlertMaster (AMER-AM6000, AMER-AM100 and AMER-AMRX2)
Doorbell Features:
Sends signal to any AlertMaster Receiver once pushed
80ft range
Includes mounting plate and battery
Feature
Details
Brand
Clarity
Warranty
One year limited warranty
Color
Black
Weight (lbs)
1.5
Battery operated?
No
System
Clarity Alertmaster
Alert Type(s)

Vibration

Flashing Light

Loud Audible

Low Vision / Deaf-Blind

No

Yes

No

No

Transmitter / Receiver
Transmitter(s) and Receiver(s)
Alert Trigger(s)

Baby Cry

Carbon Monoxide

Mobile / Smartphone

Doorbell / door knock

Motion

Pager / SOS

Phone / VP

Smoke / Fire

Sound

Severe Weather

No

No

No

Yes

No

No

No

No

No

No

Range (ft)
80
Expandable
Yes
Portable
No
Battery backup
No
USB charger
No
Customer Q&A
Get help from Diglo and other customers who purchased this. Ask a new question.
Customer Reviews
Real people with real opinions. Post your own review.
very good
Review by richardheflin on Sep 13, 2018 - Verified Customer
I love clarity alertmaster door power with lamps.
Back to top