ChatterVOX Amplio Voice Amplifier
Smallest, lightest amplifier we carry

Convenient rechargeable battery with long use time

Headset mic reduces wind noise for clear sound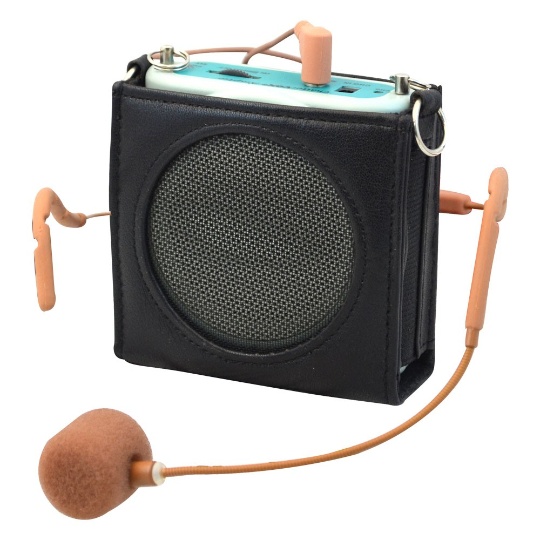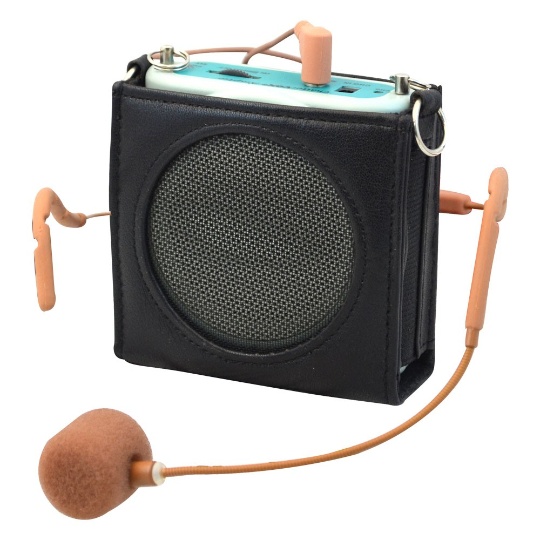 ChatterVOX Amplio Voice Amplifier
Smallest, lightest amplifier we carry

Convenient rechargeable battery with long use time

Headset mic reduces wind noise for clear sound

SKU #HC-AMPLIO IN STOCK
Ships FREE today
Most in-stock orders placed before 2pm CT (Mon-Fri) ship the same day. Ground shipping is FREE within the 48 contiguous United States. Expedited shipping options, as well as ground shipping to Alaska, Hawaii, Puerto Rico, or Canada are available for an extra charge.
Retail Price: $269.00Save $72.47
$196.53
QTY
Lowest price, guaranteed
Overview

Additional Details

Accessories

Q&A

Customer Reviews

Manual
This compact voice magnifier is the smallest, most discreet model we carry. It enhances weak voices, allowing the speaker to be easily included in everyday conversations.
The lightweight speaker is designed primarily to be worn around the neck, though it can be clipped on a belt or placed on a table. Wearing the speaker around the neck is recommended since the sound of the voice is close to the visual source. This encourages lip reading, resulting in improved communication.
Features:
Durable headset mic with high performance windscreen
12 hours of use with rechargeable battery
6-8 hours of recharge time
3.5mm mic jack (stereo or mono)
Dimensions: 3" x 3" x 1.378"
Weight: 6 oz
Feature
Details
Brand
ChatterVox
Mfg part #
AMPLIO1
Warranty
One year limited warranty
Color
Grey / Silver
Weight (lbs)
1.08
Battery operated?
Yes (batteries required)
Batteries included?
Yes
Battery details
(1) 1000 mAh Lithium Ion
Country of Manufacture
China
Customer Q&A
Get help from Diglo and other customers who purchased this. Ask a new question.
Customer Reviews
Real people with real opinions. Post your own review.
Great quality, very light weight, clear
Review by KT on Jan 2, 2019 - Verified Customer
I have Spasmodic Dysphonia, receive regular 3 month Botox injections, and require a mix to be heard near the end of my Botox cycle. This works very very well! I am a first grade teacher, and my students can understand me. I highly recommend this product to anyone requiring amplification when they speak. It is easy to use and comfortable to wear.
Excellent product
Review by KT on Jan 3, 2019 - Verified Customer
I have Spasmodic Dysphonia, am receiving Botox injections, but still require amplification to be heard at various points of my Botox cycle. This product helps me to be understood and is comfortable to wear. Even my 1st grade students can understand me when I am wearing it. I highly recommend this product!
Back to top