Bellman & Symfon Visit Safe Value Pack with Smoke Detector
Complete notification package alerts to smoke/fire and daily wake-up alarm

Alerts by loud alarm, flashing lights and vibration

Includes bed shaker for nighttime vibration notification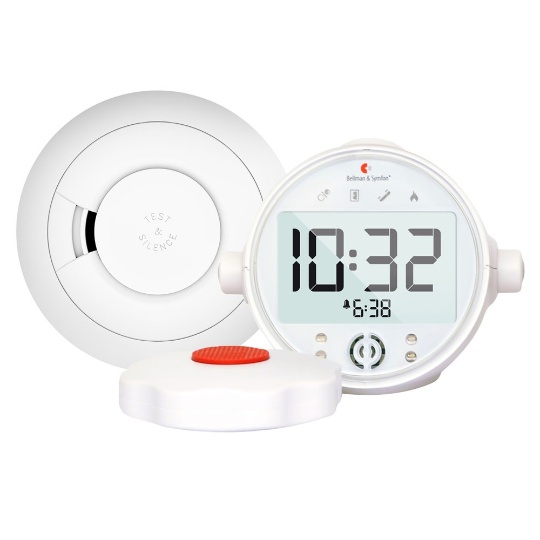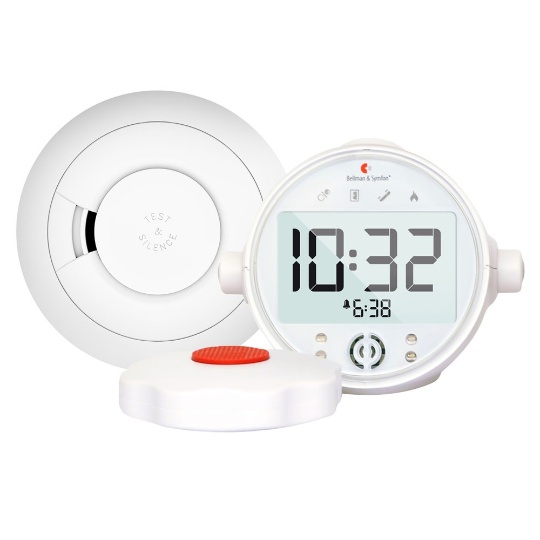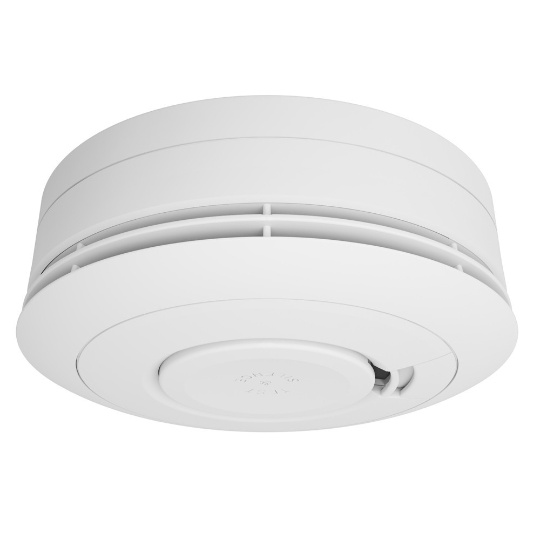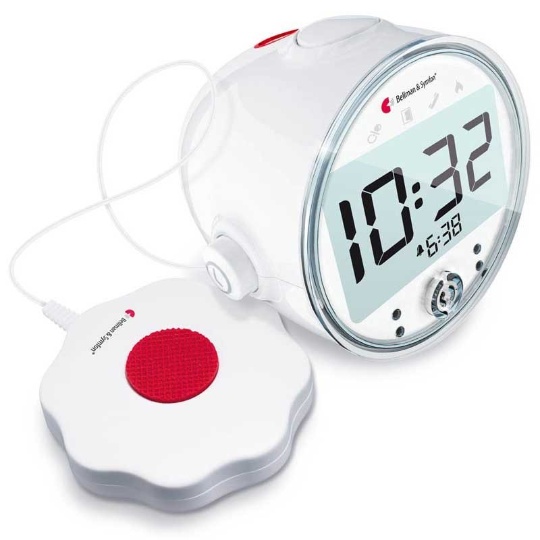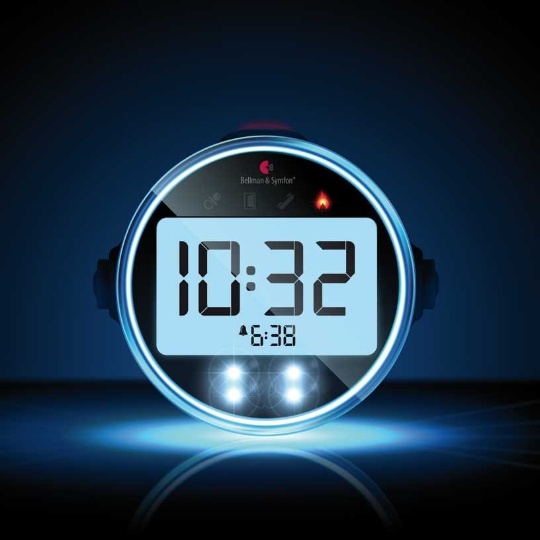 Bellman & Symfon Visit Safe Value Pack with Smoke Detector
Complete notification package alerts to smoke/fire and daily wake-up alarm

Alerts by loud alarm, flashing lights and vibration

Includes bed shaker for nighttime vibration notification

SKU #HC-VISIT/VP7 DISCONTINUED
$332.95
Overview

Additional Details

Accessories

Q&A

Customer Reviews

Manual
When a fire starts, the Visit Smoke Alarm Transmitter instantly sends a signal to any receiver from the Alarm Clock Visit Receiver, which will then notify you by flashing light, vibration or loud sound. The Visit Smoke Alarm provides early detection of fires so you and your family can get out safely.

The Alarm Clock Visit Receiver also doubles as a wake-up alarm, so you never have to worry about oversleeping again!

Add Visit transmitters to be alerted to different events, like door or baby cry and receivers to be alerted in multiple rooms.


Smoke Detector Transmitter Features:
Photoelectric alarm detects smoke and smoldering fires at early stages
85dB alarm
T3 sound pattern (beep-beep-beep-pause)
Toast Mode allows you to disable alarm for 10 minutes while cooking
Low battery monitoring - smoke alarm beeps and flashes red light when it's time to change the battery
Test/Silent button
Ceiling or wall mount
Up to one year operation with one 9V alkaline battery (included)


It is recommended that you place a smoke alarm near any room that a fire could start in, including the kitchen, dining room, living room and bedrooms. Avoid placing alarms near bathrooms since steam can cause false alarms.


Alarm Clock Receiver Features:
Loud 100+dB ascending alarm that spans multiple frequencies
Powerful bed shaker that also emits sound from under the pillow
Four flashing LED lights
Nightlight function helps guide you in dark rooms
"Smart" snooze automatically reduces in time from 9 to 2 minutes in two minute intervals, making sure you get out of bed
Alarm stops after 20 minutes so you don't annoy your neighbors if you go out of town and forgot to turn off alarm
Plug in your landline phone for ring amplification
External trigger jack for the Visit's Magnetic Switch or Door Mat (sold separately-see accessories) alerts you to intruders during the night
Large LCD display with adjustable backlight
Battery backup powers all functions during a power outage, including bed shaker and LED lights (4 AAA rechargeable batteries included)
12/24 time format
Dimensions: 4.7" W x 4.3" H x 3.6" D
Feature
Details
Brand
Bellman & Symfon
Mfg part #
BE8036-A
Warranty
Two year
Color
White
Weight (lbs)
2.34
Battery operated?
Yes (batteries required)
Batteries included?
Yes
Battery details
(4) AAA NiMH, (1) 9V Alkaline
System
Bellman & Symfon Visit
Alert Type(s)

Vibration

Flashing Light

Loud Audible

Low Vision / Deaf-Blind

Yes

Yes

Yes

No

Transmitter / Receiver
Transmitter(s) and Receiver(s)
Alert Trigger(s)

Baby Cry

Carbon Monoxide

Mobile / Smartphone

Doorbell / door knock

Motion

Pager / SOS

Phone / VP

Smoke / Fire

Sound

Severe Weather

No

No

No

No

No

No

Yes

Yes

No

No

Range (ft)
100
Expandable
Yes
Portable
No
Battery backup
Yes
USB charger
No
Customer Q&A
Get help from Diglo and other customers who purchased this. Ask a new question.
Customer Reviews
Real people with real opinions. Post your own review.
Great Alarm Clock but Lousy for Reading Time
Review by Gpa41 on Dec 25, 2017 - Verified Customer
First the bad. You cannot open one eye and peak to see what time it is (at night). You have to roll all the way over and touch the snooze button. But there is plenty to like about this alarm. I have owned this same clock without the smoke detector for about ten years. It is easiest clock to set of any I've ever seen. Separate knobs for time and alarm. It adjusts forward or backward. No simultaneous pressing of two tiny buttons. The shaker is a marvel. I don't find the wire objectionable. I sure would not trade it for changing a battery in a wireless version. It would be five stars if you could read it from across the bed.
Back to top