Bellman & Symfon Maxi Personal Amplifier
Maxi Personal Amplifier is a revolutionary communication aid that uses digital state-of-the-art technology to enhance speech in small group conversations, music and TV.
Amplifies speech and reduces background noise

User F...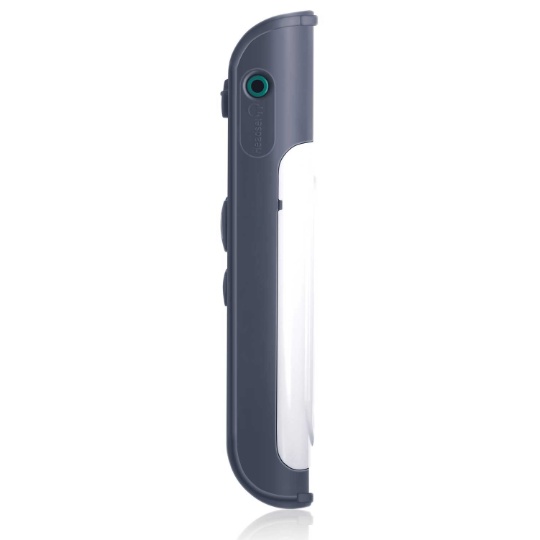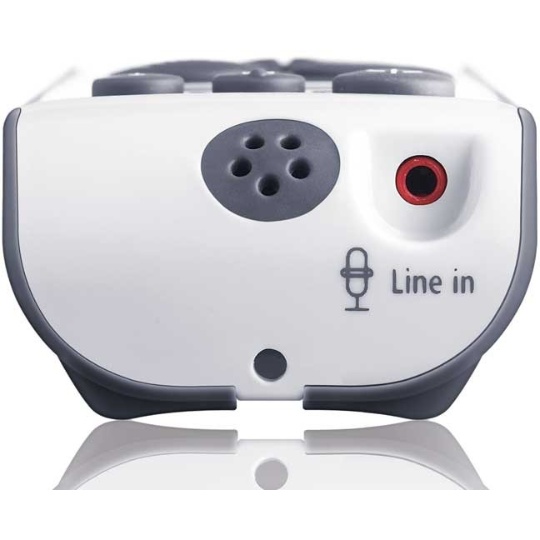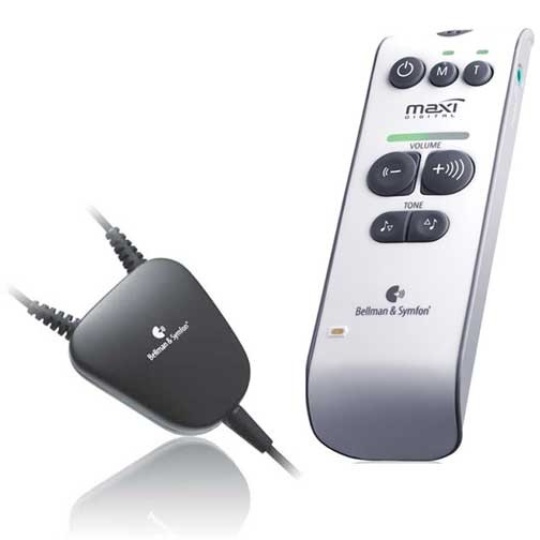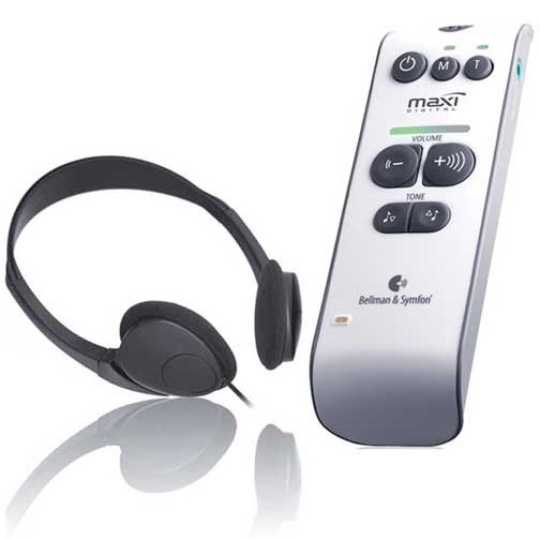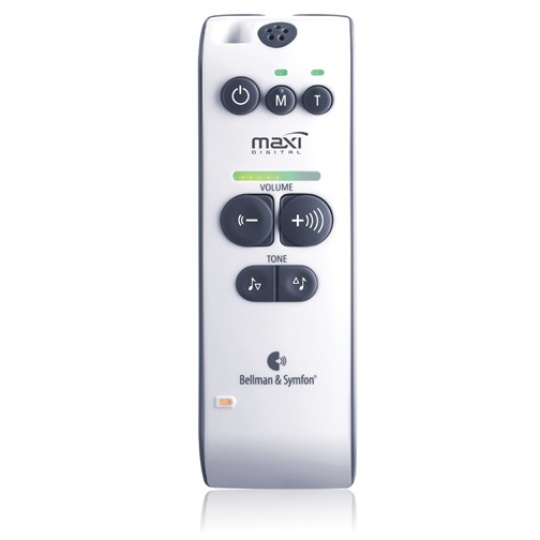 Bellman & Symfon Maxi Personal Amplifier
Maxi Personal Amplifier is a revolutionary communication aid that uses digital state-of-the-art technology to enhance speech in small group conversations, music and TV.
Amplifies speech and reduces background noise

User F...
MORE
SKU #HC-BAMAXI IN STOCK
Ships FREE today
Most in-stock orders placed before 2pm CT (Mon-Fri) ship the same day. Ground shipping is FREE within the 48 contiguous United States. Expedited shipping options, as well as ground shipping to Alaska, Hawaii, Puerto Rico, or Canada are available for an extra charge.
$239.95
OPTION:




QTY
Lowest price, guaranteed
Overview

Additional Details

Accessories

Q&A

Customer Reviews

Manual
Maxi is intuitively user-friendly and has superior sound quality. Use it for watching and listening to the television, listening to music (stereo, MP3) or small group conversations.
Outstanding sound

Maxi delivers the clear and crisp digital sound that you deserve. It fully exploits the advantages of digital technology to clarify speech and reduce annoying background noise and feedback - all to give you an outstanding sound quality. Thanks to a unique microphone suspension, Maxi's ultra-sensitive microphone is effectively protected from handling noise. This guarantees hours of comfortable and noise-free listening.


Easy to handle

The Maxi Personal Amplifier has been designed with simplicity and usability in mind. All common functions can be accessed using a single push on a button and there are no complicated menus to get lost in. Unparalleled ergonomics combined with high contrast coloring, large tactile buttons and soft grip materials, makes Maxi the ideal companion for hearing impaired individuals who demand flexibility, quality and ease of use.


Versatility

Bellman Maxi can be used in a variety of applications with optional add-on accessories. The Maxi Neckloop (sold separately) connects your hands free wireless device or MP3 player with the Maxi for use with your t-coil hearing aid. For TV listening, simply attach the Maxi External TV Microphone accessory (sold separately) to your TV's speaker. With the Maxi Cable Kit accessory (included), you can enjoy high quality stereo sound.


Warranty

The Bellman Maxi comes with a two year warranty.


Features:
Digital signal processing
Maximum output: 119dB with headphones; 135dB with stethoclips
Built-in omnidirectional electret condenser microphone with digital noise reduction for clear, crisp sound
10 channel dynamic range compressor
10 channel dynamic noise suppression
Adaptive feedback manager
High contrast LED display for clear volume and tone indication
Unique soft grip casing for extremely low handling noise
Up to 150 hours battery life for trouble free operation
Auxiliary stereo signal 2.5 mm jack
Headphones stereo 3.5 mm jack
High capacity line output for ear/headphones and neckloop (sold separately)
Lockable telecoil mode for listening with loop cushion or domestic loop
Push-to-listen function for mixing line input with microphone input
Large ergonomic push-buttons with clear indication for easy handling
Uses two AA alkaline batteries (included)
9 step volume control (5 dB/step)
Tone control with 5 pre-set steps, push buttons
Includes:
Bellman & Symfon Maxi Amplifier
Two AA alkaline batteries
Belt clip
Lanyard neck strap with safety clasp
User manual
Quick start guide
Maxi Cable Kit
Feature
Details
Brand
Bellman & Symfon
Mfg part #
BE8024
UPC
7331646001827
Warranty
Two year warranty
Color
White
Weight (lbs)
1.27
Battery operated?
Yes (batteries required)
Batteries included?
Yes
Battery details
(2) AA Alkaline
Country of Manufacture
China
Wearing Style
Hand-held / body worn
Degree(s) of Hearing Loss

Yes

Yes

Yes

Tone Control
Yes
Balance Control
No
Microphone(s)

Directional

Omnidirectional

No

Yes

T-Coil Receiver
Yes
Bluetooth
No
Rechargeable
No
Hours of Use
150
Customer Q&A
Get help from Diglo and other customers who purchased this. Ask a new question.
Customer Reviews
Real people with real opinions. Post your own review.
Easy to replace batteries good for travel use.
Review by Larry on Nov 6, 2018 - Verified Customer
This is my second maxi (they do not last forever); but they work well with an external clip-on mike and a neckloop. Handy for use when eating-out or in the car.
Squealing wuth feedback if not carefull with volume.
Review by Bill M on Mar 27, 2015 - Verified Customer
Works quite well with ordinary voice communications, but with the TV volume changing up & down for commercials it can get a little annoying.
Very well thought-out design. Easy to operate and made with quality.
Review by Dale Z on Oct 15, 2015 - Verified Customer
The Maxi Amplifier is very well designed and constructed. The speech therapist at my mother's rehab center was extremely impressed with it. A great feature is that when it is connected to a tv by a cable you can override the tv and talk into the amplifier anytime by simply pushing a button, and then return to the tv broadcast again when the button is released. A wireless connection for tv etc. would be great; however, I don't know if this is possible or not with any accessories.
Very Good
Review by Lyle on May 19, 2016 - Verified Customer
I am about tho purchase my forth Maxi. I purchased one for my wife and I dropped the one I have in a water puddle. So now I need another one. L. Jennings
Back to top