Bellman & Symfon Domino Classic Personal Listening System with Earphone
Domino Classic from Bellman & Symfon is a revolutionary personal listening system that uses digital state-of-the-art sound processing and wireless technology to bring out speech for people who find it difficult to hear i...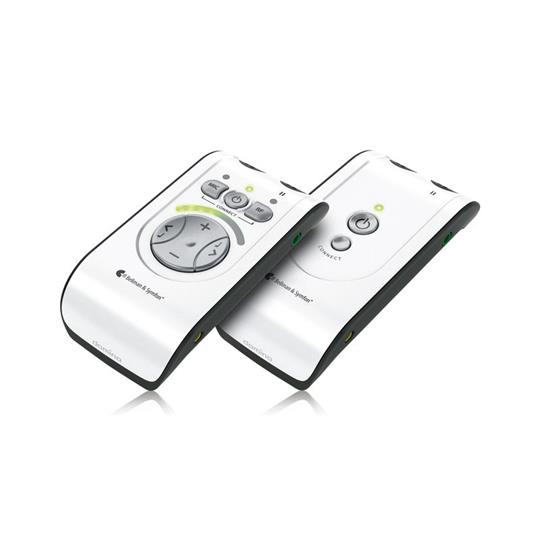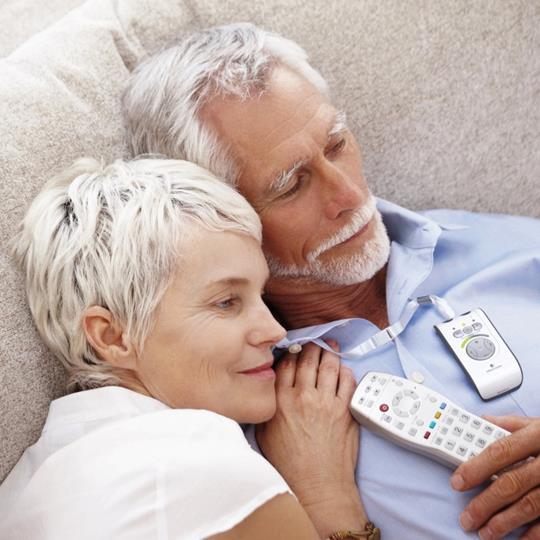 Bellman & Symfon Domino Classic Personal Listening System with Earphone
Domino Classic from Bellman & Symfon is a revolutionary personal listening system that uses digital state-of-the-art sound processing and wireless technology to bring out speech for people who find it difficult to hear i...
MORE
SKU #HC-DOMINO/C IN STOCK
Ships FREE today
Most in-stock orders placed before 2pm CT (Mon-Fri) ship the same day. Ground shipping is FREE within the 48 contiguous United States. Expedited shipping options, as well as ground shipping to Alaska, Hawaii, Puerto Rico, or Canada are available for an extra charge.
$699.95
QTY
Lowest price, guaranteed
Overview

Additional Details

Accessories

Q&A

Customer Reviews

Manual
Is it hard to hear remote and nearby sounds? Want something that is easy to handle?


Domino Classic is a revolutionary personal listening system from Bellman & Symfon® that uses digital state-of-the-art sound processing and wireless wideband technology to bring out speech in difficult listening situations. Domino radically improves your hearing at home work school in restaurants in the car while watching TV etc.




With or Without Hearing Aid

Domino Classic is designed both for non-hearing instrument users and hearing instrument users (with T" position) and delivers crystal-clear stereo sound free from background noise and feedback. Range: 75 feet line of sight (indoors).




Easy to Use

Domino Classic's unique design makes use very intuitive. All common features can be accessed with a single push of a button eliminating complicated menus.



The Domino Classic personal listener system comes with stereo earphones all packed in a durable attractive travel case together with an international USB-powered charger kit.




How Domino Works

The Domino Classic system consists of a transmitter and receiver equipped with state-of-the-art microphones. Sound is picked up both by the remote transmitter and receiver microphones and converted into digital data.



Speech is clarified and annoying background noise is eliminated. The transmitter sound is streamed over an encrypted wireless link to the receiver for listening with earphones headphones or neckloop. The transmitter also incorporates a stereo input for streaming high quality audio from your TV MP3 player or stereo system. From the receiver you can easily control the functions of the two units. This eliminates the need for a distant transmitter when you want to change a listening function.




For various users and user situations:

Domino Classic is designed to help people with both mild and severe hearing loss overcome difficult listening situations: school classrooms at home watching TV meetings/seminars.



Hearing instrument users with a built-in telecoil ("T" position) may use Domino Classic as a remote and amplified microphone. The amplified sound in Domino Classic is discreetly transferred to the hearing instrument via the neckloop.



Users without hearing aids can choose to listen with headphones stetoclips or earbuds.




Unique combination of features:


High-definition audio - Domino uses digital wideband technology to stream audio in full stereo. The result is crystal-clear stereo sound with outstanding clarity and definition.



Wireless secure encryption - Domino uses state-of-the-art digital encryption technology resulting in interference-free speech that's impossible to eavesdrop.



Travel smart 2.4GHz - Domino uses the 2.4GHz global frequency standard. This means you can use your Domino system worldwide.



Easy connect - Domino is ready for action with the touch of a button and you can easily connect it to your TV stereo system or MP3 player.


Includes:
Transmitter
Receiver
Durable travel case
Omnidirectional microphone in transmitter and receiver
USB-powered global charger kit
Rechargeable batteries
Stereo in-ear phones
2.5mm and 3.5mm stereo jack
Feature
Details
Brand
Bellman & Symfon
Mfg part #
BE8015
Warranty
Two year limited warranty
Color
White
Weight (lbs)
1.7
Battery operated?
Yes (batteries required)
Batteries included?
Yes
Battery details
(2) 3.7V Lithium Ion
Country of Manufacture
China
Technology

FM / Digital

Infrared

Loop

WiFi

Yes

No

No

No

Tone Control
Yes
Balance Control
No
Microphone(s)

Directional

Omnidirectional

No

Yes

Receiver w / mic?
Yes
T-Coil Receiver
No
Range (ft)
80
Rechargeable
Yes
Hours of Use
8
Customer Q&A
Get help from Diglo and other customers who purchased this. Ask a new question.
Customer Reviews
Real people with real opinions. Post your own review.
My 98 year old Dad loves his new "ears"!
Review by Happy hearing! on Mar 22, 2018 - Verified Customer
My Dad paid $5,000 for hearing aids. They were good for some time... he didn't want to pay that again for new ones. He's 98 by the way... we are so happy with the wireless unit that we bought from you! They work GREAT and don't hurt his ears like the expensive ones! Thanks so much!!!
great product except for the ear buds
Review by ann on Oct 19, 2018 - Verified Customer
great device the only issue I have is the ear buds wire is broken and now I need to replace them. they are only covered under warranty for 90 days, now I need to buy new ear buds. I tried over the counter ear buds and they just don't meet up to the original with clear sound and noise reduction.
It improves my hearing
Review by GaryM on May 4, 2014 - Verified Customer
There is no technology that will restore my hearing, but this improves my ability to understand people. My $5000 hearing aids makes everyone sound like Charlie Brown's teacher. This listening system makes people more inteliigible instead of less. The feedback cancellation is quite good. The noise reduction is about as good as any product I have seen, and I have tried a lot of them. We need better technology for this. If I could improve it, I would want to clip this to my shirt pocket and have the microphone point forward instead of up. I am designing an arm band to address the issue. The remote has a range of about 10-12 feet (4 meters). This is entirely adequate. There are a lot of complex options available by pressing the ON button several times. It is a poor interface. I am taping a list of the options to the back because I will never remember it. Overall, a good execution on a difficult problem. I want my hearing back, but that is not going to happen. This is the best I have found. It is still hard work to speak to anyone, but less difficult with this product.
Back to top