Bellman & Symfon Alarm Clock Visit
With built-in receiver capabilities, the Alarm Clock Visit from Bellman & Symfon is a multi-functioning alarm clock ideal for individuals who are deaf or hard of hearing.
Extra loud ascending audible alarm.

Powerful vibrat...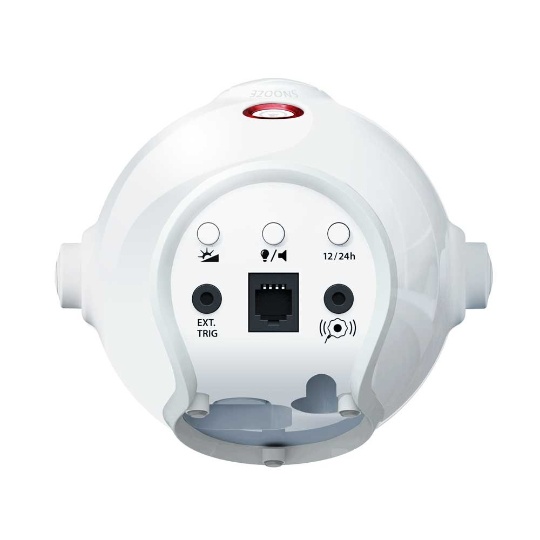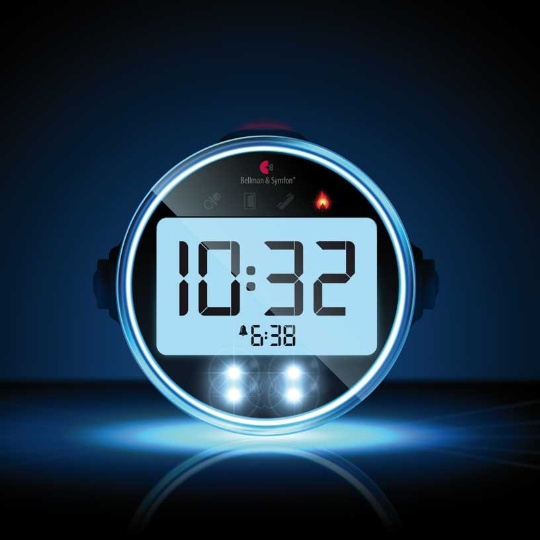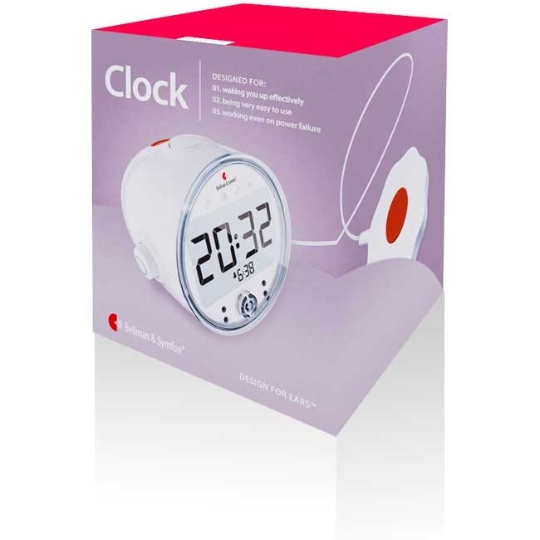 Bellman & Symfon Alarm Clock Visit
With built-in receiver capabilities, the Alarm Clock Visit from Bellman & Symfon is a multi-functioning alarm clock ideal for individuals who are deaf or hard of hearing.
Extra loud ascending audible alarm.

Powerful vibrat...
MORE
SKU #HC-BA-VISIT/CLK IN STOCK
Ships FREE today
Most in-stock orders placed before 2pm CT (Mon-Fri) ship the same day. Ground shipping is FREE within the 48 contiguous United States. Expedited shipping options, as well as ground shipping to Alaska, Hawaii, Puerto Rico, or Canada are available for an extra charge.
$279.95
QTY
Lowest price, guaranteed
Overview

Additional Details

Accessories

Q&A

Customer Reviews

Manual
The Alarm Clock Visit from Bellman & Symfon will wake you up and alert you to other events around your home. The Alarm Clock Visit has a powerful bed shaker with sound, high-intensity LED lights and a built-in audible alarm that increases in sound volume. With the built-in receiver capabilities, you'll know when your baby's crying, if someone's at the door, smoke detector is sounding, or your telephone is ringing!



Features:
Loud 100+dB ascending alarm that spans multiple frequencies so even if you have high frequency hearing loss you won't miss the alarm
Alarm timeout 20 minutes
Powerful bed shaker that also emits sound directly under the pillow
Four flashing LED lights
Nightlight function helps guide you in dark rooms
"Smart" snooze automatically reduces in time from 9 to 2 minutes in two minute intervals, so you don't miss that important meeting
RJ-11 jack to connect your telephone for the built-in phone ringer amplifier lets you know when the phone is ringing
External trigger 3.5mm stereo input jack for the Bellman Visit system's magnetic switch or door mat
Large LCD display with adjustable backlight
Battery backup powers all functions during a power outage, including bed shaker and LED lights (4 AAA rechargeable batteries included)
12/24 time format
Bellman Visit system compatible
Dimensions: 4.7" W x 4.3" H x 3.6" D
Weight: 13.7 oz; 390g including batteries
Watch how Bellman Alarm Clocks can prevent even Iron Man from oversleeping!
Feature
Details
Brand
Bellman & Symfon
Mfg part #
BE1380-433-A
UPC
7331646002213
Warranty
Two year warranty
Color
White
Weight (lbs)
1.67
Battery operated?
Yes (batteries optional)
Batteries included?
Yes
Battery details
(4) AAA NiMH
Country of Manufacture
China
System
Bellman & Symfon Visit
Alert Type(s)

Vibration

Flashing Light

Loud Audible

Low Vision / Deaf-Blind

Yes

Yes

Yes

No

Transmitter / Receiver
Receiver
Range (ft)
100
Expandable
Yes
Portable
No
Battery backup
Yes
USB charger
No
Customer Q&A
Get help from Diglo and other customers who purchased this. Ask a new question.
Customer Reviews
Real people with real opinions. Post your own review.
Nice clock, but disappointed with flasher
Review by Janeeta on Dec 21, 2011 - Verified Customer
I had a clock for years that I loved that quit working on me. It had a lightbulb behind the clock that flashed when the alarm went off. I didn't need a bed shaker, because it was so bright it could wake up the dead. It didn't matter how bright it was outside or if I had my back turned to the clock, it would wake me up. Well, I discovered that my favorite clock was no longer made, so I was forced to look elsewhere. I noticed that clocks with strobe lights didn't work for me at all. Then I ran across this clock and hoped that the flashing lights would be powerful enough. I also needed a smoke alarm, so I decided to purchase this clock as well as the smoke alarm that was made to activate this clock in case of a fire. So you can imagine my disappointment when the flashing lights didn't wake me up. I had the blinds closed and it was overcast and raining outside. I also had my back turned to the clock. I believe if I was facing the clock, it would have woken me up. However, I discovered that the lights only flash 4 times and then pause before flashing again. I believe that If it was a continuous flash, it would have eventually woken me up. As a result, I am now having to use the bed shaker, which I really didn't want to use. That's why I only gave this clock a three star rating. My recommendation to the manufacturer is to make this clock bigger and add more flashing lights. I am keeping this clock and smoke alarm system, because I really needed the smoke alarm. See my other review for the smoke alarm.
Great choice
Review by Rick F on Feb 7, 2012 - Verified Customer
I wanted an extremely simple and functional alarm clock. Except the simplicity, it is full of useful functions - it even works as a receiver in the wireless alerting system allowing me to know when if there is a fire etc. This proved to be the right choice for me!
Excellent
Review by Germán on May 29, 2016 - Verified Customer
Excellent
choice of the deaf
Review by ace of Al on May 3, 2012 - Verified Customer
i have bought it and it has really helped me in many ways, especially since i'm partially haering impaired. the functions of the clock truly enhance its attractiveness as a model clock that serves the function of the needy people(the deaf). although there is the price that really troubled me at first. other than that, its awesome. i really hope more is too come to help me more.
Update on review from 12/21/2011
Review by Janeeta on Jan 1, 2019 - Verified Customer
Ok, so I bought this clock 7 years ago. For the most part, I've been pleased with the clock. I really like the fact that it wakes me up when my phone rings. A couple of years ago, I started having issues with the buttons on each side of the clock that you use for setting the time and alarm. Now neither buttons work, so I am forced to order a new clock. For the price I had to pay for this clock, bed shaker and smoke alarm, I expected the clock to last longer than it did.
Back to top