Artone 3 MAX Bluetooth Neckloop
Sends crystal clear amplified sound from a Bluetooth® device to a t-coil equipped hearing aid

Lightweight pendant fits comfortably around your neck

Pair up to 2 devices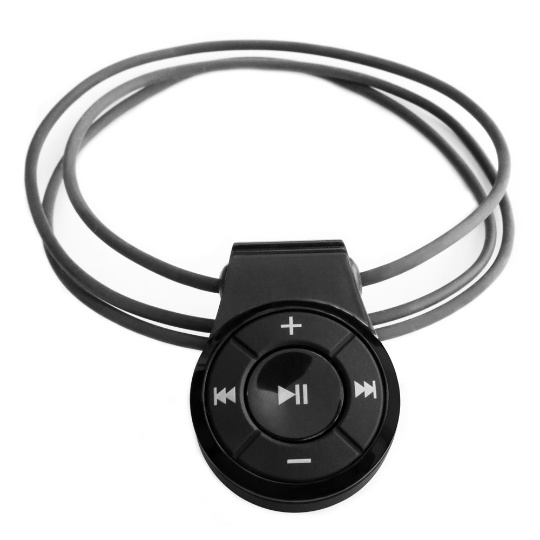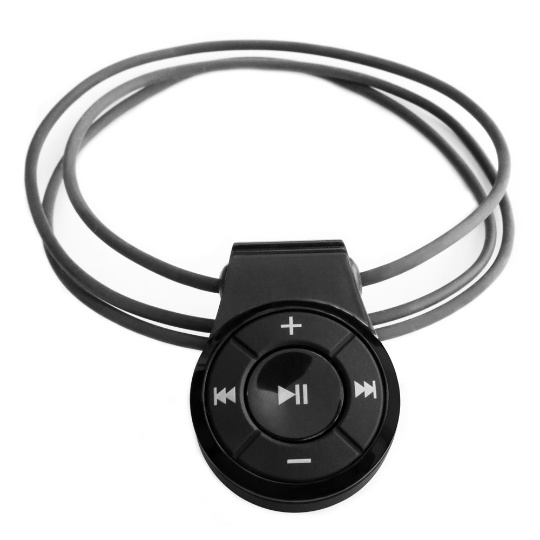 Artone 3 MAX Bluetooth Neckloop
Sends crystal clear amplified sound from a Bluetooth® device to a t-coil equipped hearing aid

Lightweight pendant fits comfortably around your neck

Pair up to 2 devices

SKU #HC-3MAX IN STOCK
Ships FREE today
Most in-stock orders placed before 2pm CT (Mon-Fri) ship the same day. Ground shipping is FREE within the 48 contiguous United States. Expedited shipping options, as well as ground shipping to Alaska, Hawaii, Puerto Rico, or Canada are available for an extra charge.
Retail Price: $139.00Save $10.00
$129.00
QTY
Lowest price, guaranteed
Overview

Additional Details

Accessories

Q&A

Customer Reviews

Manual
Add Bluetooth® connectivity to your t-coil enabled hearing aid! The Artone 3 MAX pairs with any Bluetooth®-enabled device, such as cell phone, TV or MP3 player. It transmits sound from the paired device directly to your t-coil enabled hearing aid, providing crystal clear, amplified sound.
Features:
50dB amplification
Echo and background noise cancellation for clearer sound in any environment
30ft range between neckloop and connected device
Pair 2 Bluetooth devices at once
Push button operation with voice dialing
Music playback control
One-Year Warranty
Rechargeable Li-ion battery for 4-5 hours of use
Bluetooth V4.1 and supports profiles A2DP/HS/HF/AVRCP
Dimensions: 1.25" W x 1.77" H x .66" D
Feature
Details
Brand
Artone
Mfg part #
ARTONE 3 MAX
UPC
700220637832
Warranty
One year warranty
Color
Black
Weight (lbs)
0.16
Battery operated?
Yes (batteries required)
Batteries included?
Yes
Battery details
(1) Non-Removable Lithium Ion
Country of Manufacture
Israel
Customer Q&A
Get help from Diglo and other customers who purchased this. Ask a new question.
can this be used for BTH aids?
As long at the hearing aid is equipped with an active telecoil (T-Coil) setting, then the neckloop will be able to connect. If you are not sure if your Aids have this feature, we suggest reaching out to your Audiologist or to the place where you purchased your hearing aids to see if they have that info on file for you.
from the
Diglo Team
,
04/20/21
If products to not meet my needs will I be able to return them
Hello Cynthia, Yes, you most certainly can return a product if it doesn't work out. We offer free returns, you'll just need to contact us within the first 30 days of shipment and we'll be able to provide you a paid mailing label to send the item back. To view our full return policy click the link below https://www.diglo.com/information/shippingreturns
from the
Diglo Team
,
01/05/21
Customer Reviews
Real people with real opinions. Post your own review.
AWESOME!!
Review by on May 6, 2022 - Verified Customer
I have been searching for YEARS for something that works with both my implant and my hearing aid.... for the first time in almost a decade I can hear my TV through both ears! This is phenomenal; and well worth the $$ spent on it!
Diglo Response:
We're happy to hear that your Artone 3MAX is working well for you! Having the ability to connect directly to your television makes it easy for this device to transmit to both types of hearing devices, so long as they have a telecoil setting.
Dependable
Review by Kristin on Aug 28, 2019 - Verified Customer
This neckloop works well with my cell phone and a Captel captioned phone. I rarely if ever have any difficulty hearing anyone even if they are soft spoken since there is a large range for sound volume and very clear sound with no background noise. I have had it about a year and it seems to hold up well to use and abuse. One day last winter I had kittens get ahold of it and chew on the loop but despite bare wires showing that I have taped up,it still works well consistently.
Diglo Customer Service Great!
Review by Dave on Dec 14, 2019 - Verified Customer
This is the third Artone 3 Max that I've purchased. The first died probably from perspiration exposure after being out of warranty. The second started having intermittent loss of audio so I purchased a replacement through Diglo. I've been trying to get Artone to answer my emails and phone calls about warranty coverage for the second unit but so far no response. The unit I bought from Diglo had an anomaly with charging and Diglo cheerfully replaced it. The replacement has the same issue so I'm assuming this is the new normal. I can't recommend Artone due to their place customer support but Diglo is great to work with. I'd give 5 stars if Artone would at least answer my questions.
Works great with my implants.
Review by Pete c on Feb 26, 2020 - Verified Customer
This works great with my cochlear implants. My only critique would be that the battery doesn't lat more that about 4 hours.
Back to top